Pineapple-Mint Juice Blend
The pineapple really sings out of this glass of juice and tastes so, so fresh along with apples and mint for a nutritious juice with tons of flavor.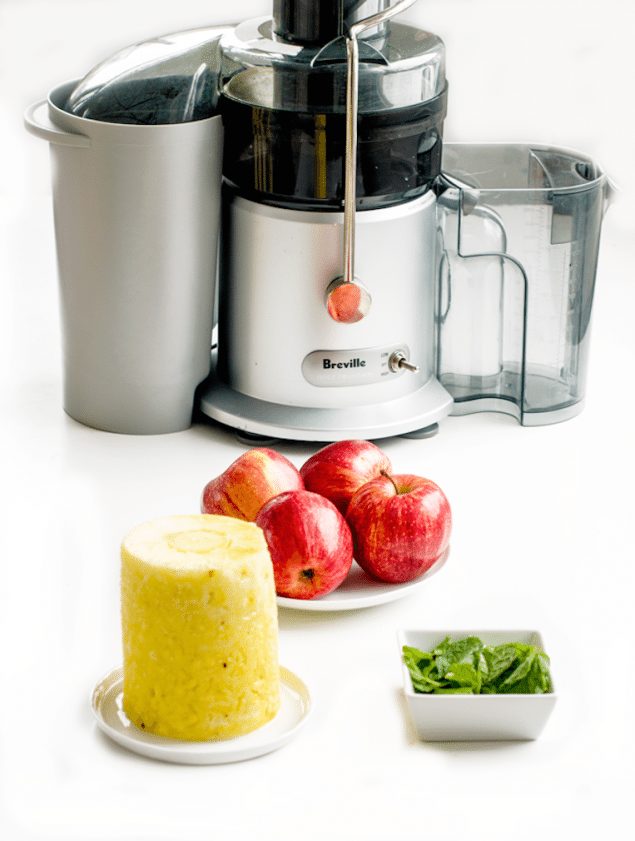 Last summer, Ryan and I attempted the 3-day BluePrint "Renovation" juice cleanse. One of my favorite juices of the cleanse was this pineapple, apple, mint juice (PAM). The benefits of pineapple are worth noting: tons of Vitamin C, B Vitamins, Potassium and the enzyme Bromelain, which reduces inflammation and promotes good digestion.
I made this pineapple, mint, and apple juice after my workout this morning. The pineapple really sings out of the glass and tastes so, so fresh. And, the mint gives it a vibrant flavor boost.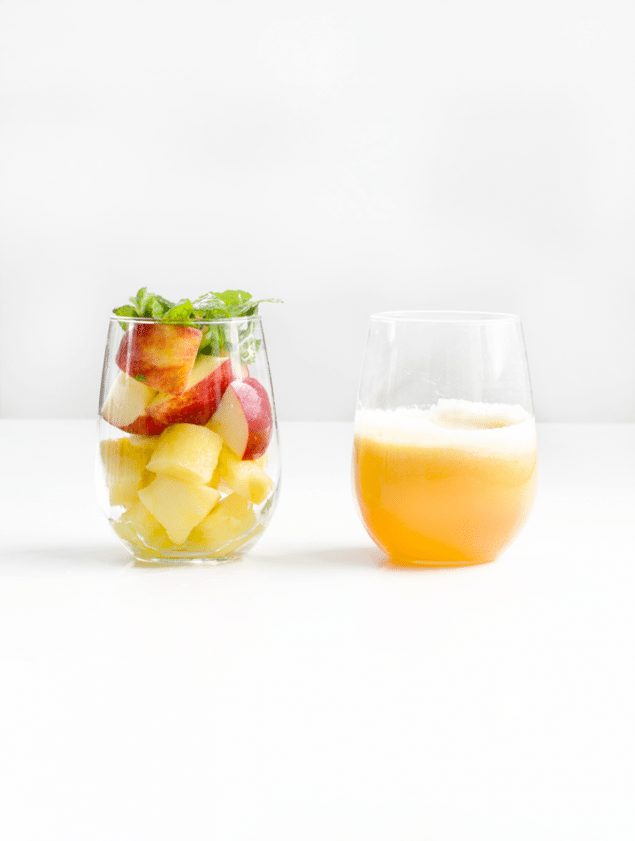 I used my Breville Juicer to make this juice. I've had this juicer for six years and it still works like a charm. The fruits only need to be roughly chopped and in they go!
Easy-peasy-pineapple-apple-mint-squeezy.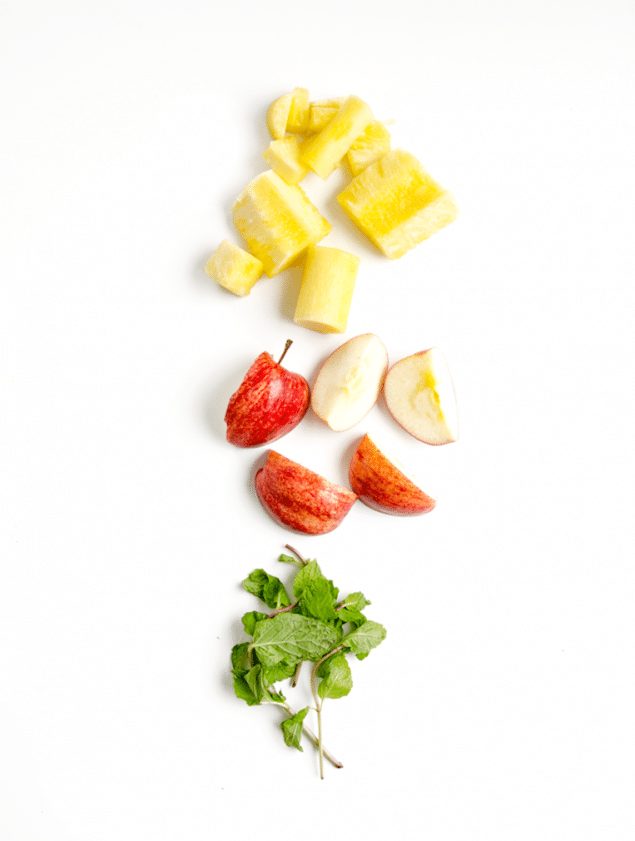 Kimberly FitzSimons
Servings
2
12ounce glasses
Ingredients
one pineapple

approx. 20oz, peeled and cored (I buy pre-peeled and pre-cored)

4

small apples

1

bunch mint leaves
Instructions
Roughly chop all ingredients and push through juicer. Spoon / pour off fruit froth as desired. Enjoy!
Kimberly FitzSimons
Kimberly FitzSimons is a New York-based graphic designer and editor of lifestyle blog www.chicandsugar.com. Her fondness of timeless traditions, tailored style, and clean lines influence her design work, as well as her passion for food styling and photography. When she's not baking up a storm in her kitchen, she enjoys adventuring around New York City with her husband and two young girls.