K.M. Robbins always wanted to figure out a way of putting pierogies in a casserole.
By K.M. Robbins
I've always wanted to figure out a way of putting pierogies in a casserole. There are a couple of variations I plan on trying (like bringing in sauerkraut), but this is the most balanced combination I have tried so far. 
Ingredients
1 16-oz box mini pierogies (but large will do)
1 package (10oz) spinach, defrosted and drained
1 pound (20ounces/400 grams) ground sausage or turkey or pork
¼ tsp. (1.5ml) red pepper flakes
½ small onion, cut into slivers
6 large eggs
2 cups (473ml) half & half
2 cups (8.5 ounces/240 grams) cheddar cheese
½ tsp. (3ml) dried oregano
1 tbls. (15ml) grainy mustard
Salt & pepper to taste
Instructions
Preheat oven to 350°F/180°C.
Bring a pot of salted water to boil. When it is boiling, add the frozen pierogies and cook. When pierogies are floating on top, drain and set aside.
Heat a medium sized pan over medium-high heat. Add sausage, red pepper flakes, and pinches of salt and pepper. Cook until meat is browned and then remove from pan and drain on a paper towel.
In the same pan with the sausage grease, add onions. Cook for about 10-15 minutes to get slight caramelization. When brown and golden, remove from heat and set aside.
In a mixing bowl, add half & half, eggs, mustard, pinches of salt and pepper, oregano, and 1 cup of the cheese. Whisk together.
In a large casserole pan (9x13 inches, or 22x33 centimeter), assemble the quiche: pierogies, sausage, onions, and spinach. Cover with the liquid and give everything a stir to make sure liquid gets down to the bottom. Top with the rest of the cheese. Cover with aluminum foil.
Place in oven and cook for 10 minutes. Then, remove foil and cook for another 30 minutes.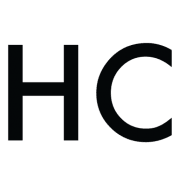 K.M. Robbins
Kate is a food voyeur and a crazed culinary: she's becoming more and more belly driven. She once had to explain to an employee at Best Buy that she was looking for a camera for taking covert pictures of food in restaurants that might have soft lighting. And, since there is really no other treatment for her condition, she decided to blog about it.