That's right: sea snails. The gastropods are making a culinary comeback and this pickling recipe is a great introduction to the unusual ingredient.
By Alisha Lumea & Polly Legendre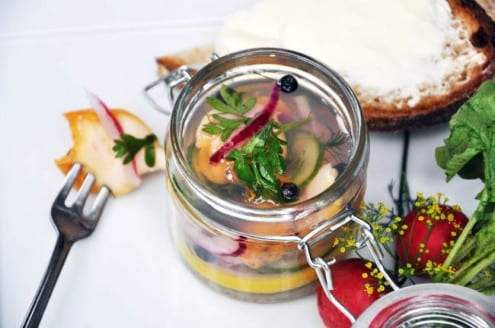 Whelks are indigenous to the cold waters off the coast of Scotland. Their numbers are healthy, making them a great choice from a sustainability standpoint.
Once popular in coastal New England as well, whelks have slipped out of fashion. We think they're ripe for a comeback, and we've seen them making guest appearances on menus in New York City as well as in the press. We like to think of them as a Cold Water Conch.
These pickled whelks make for a fresh twist on a traditional British preparation — and a unique yet very accessible appetizer. Serve them with thick slabs of country bread, sweet butter and an assortment of crunchy crudités. They're also a wonderful addition to a tossed arugula salad (known in the UK as rocket).
Print
Pickled Whelks: Sea Snails
---
Author:

Alisha Lumea and Polly Legendre
Description
That's right: sea snails. The gastropods are making a culinary comeback and this pickling recipe is a great introduction to the unusual ingredient.
---
Brine base
1/8 cup

sea salt

2/3 cup

water

1 cup

white vinegar

1/4 cup

sugar
Pickling spices
1

bay leaf

1/2

star anise

2

juniper berries

1

pinch mustard seed

1 tsp

whole peppercorns
Pickles
1/2

lb whelks, removed from their shells (don't worry, they can be purchased this way)

1

small red onion

1

lemon

1

large sprig of fresh dill

2

large sprigs of flat leaf parsley (optional)
---
Instructions
Prepare the brine base by combining the sea salt, water, vinegar and salt in a saucepan. Bring to a boil then set aside to cool.
Prepare the whelks by slicing the meat into thin strips or slices. Place the whelk meat in a saucepan and cover with water. Bring to a boil over high heat. As soon as the water comes to a boil, remove the whelk meat and cool under cold running water. Set aside.
Slice the red onion and the lemon (with the rind intact) into thin rounds. In a glass jar, gently layer the spices, whelk, lemon, onions and herbs until the jar is full. Pour the cooled pickling brine into the jar until all the ingredients are fully covered. Close the jar and refrigerate for at least 24 hours. Whelks prepared this way can be kept refrigerated for up to a week.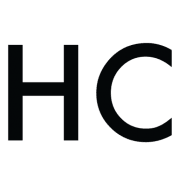 Alisha Lumea & Polly Legendre
The first American to graduate from the Ecole Supérieure de Cuisine Française, Polly cooked for nine years in some of the top Michelin-starred kitchens in Paris, and then as a private chef back in San Francisco. Alisha earned a Grand Diplôme in Pastry Arts from the French Culinary Institute and founded the artisanal chocolate company CocoaVino. Named a "Tastemaker" by Food & Wine Magazine, Alisha's work as a confectioner has been widely recognized in the media, including: Gourmet, New York Times, Wall Street Journal, Washington Post. They write on their blog Scotland Distilled: a culinary journey to the soul of whisky to explore the undiscovered bounty of the culinary landscape they've fallen in love with. When not in the kitchen, Polly and Alisha run the firm Polish to help food entrepreneurs around the world.