Pickled Swiss Chard Stems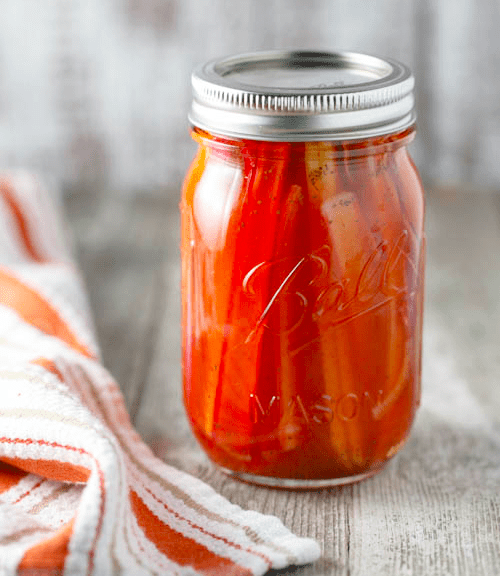 These would be great as an accompaniment to grilled meats, in wraps or salad, or topping a burger or tacos.
By Chris Cockren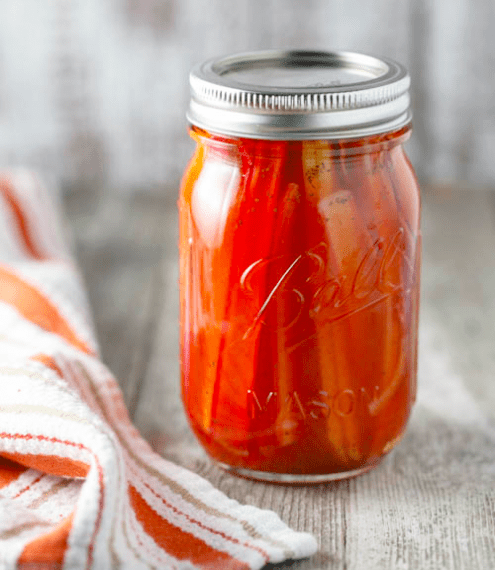 Pickled Swiss Chard Stems
These would be great as an accompaniment to grilled meats, in wraps or salad, or topping a burger or tacos.
Ingredients
1 bunch Swiss chard stems, leaves removed
½ red onion, thinly sliced
1 cup distilled white vinegar
½ cup sugar
1 teaspoon Kosher salt
½ teaspoon celery seed
2-3 tablespoons sriracha
Instructions
Place swiss chard stems and red onion in a mason jar or other vessel with a tight-fitting lid. Cut swiss chard stems to fit into mason jar as appropriate.
In a small bowl, whisk together the vinegar, sugar, and salt until fully dissolved. Stir in sriracha and celery seed, and then pour over the swiss chard and onions.
Cover jar with a tight-fitting lid and store in refrigerator for a couple days before using. Will last for a few weeks, kept refrigerator.
Use pickled swiss chard stems as toppings for tacos, sandwiches, as an accompaniment for rich meat dishes, or anywhere else a pickle seems appropriate. I recommend cutting the swiss chard stems into bite-sized pieces before serving.
Chris Cockren
Chris is a New York based food blogger that loves bringing friends and family together through food. On his blog, Shared Appetite, Chris chronicles his culinary adventures of eating his way in and around NYC, as well as cooking and entertaining at home.