Move over pizza and panini there is another flatbread on the American block. It is called the Piadina, served at Romagna Ready2Go.
Handmade in the heart of the Greenwich village at Romagna Ready2Go, the Piadina is a foldable flatbread filled with simple Italian ingredients, packed with piquant, full flavored taste.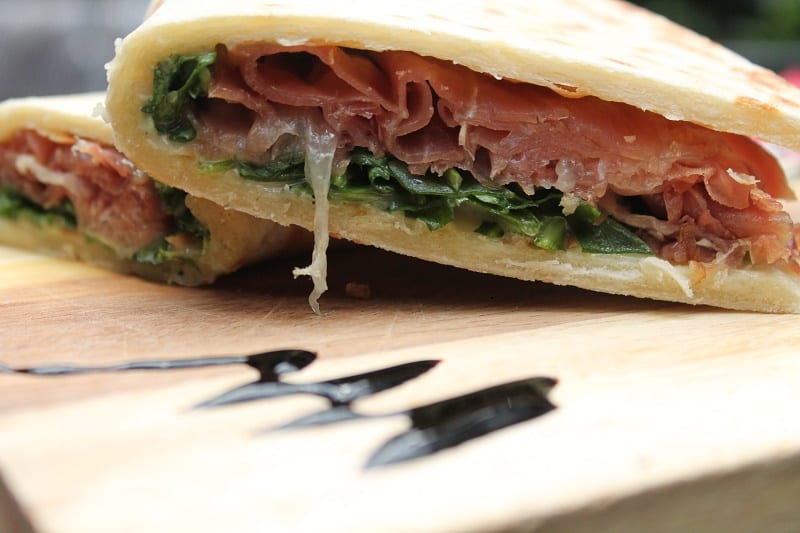 With home roots in Emilia-Romagna, Italy (also the home of the Piadina,) Chef Lenny Lorenzo of Romagna Ready2Go brings this authentic handheld masterpiece for Americans to begin obsessing over, like we already do for their pizza and paninis.
Coming from the same family as the simple food favorites of pizza and panini, the piadina is the lighter variant of these flatbreads. Here are the differences:
Piadina vs. Pizza: the piadina is a foldable flatbread so the ingredients are pressed against two thin slices of dough whereas  pizza is similar to an open face sandwich.
Piadina v.s Panini: the piadina is lighter compared to the panini. Think of it as only the thin crust of pizza filled with just the right amount of prosciutto , mushrooms and other fresh ingredients. Whereas the the dough of the panini is thicker. Often times the panini can result in the bread overpowering the flavors of the ingredients inside. This is not the case with the piadina
Passionate about preparing dishes from scratch, Chef Lorenzo kneads the simple dough to create this addicting handheld go to meal.
The piadina is made with flour, olive oil (originally lard but this ingredient is not appreciated by Americans), baking soda, water, salt and a secret ingredient. After it is cooked at a temperature to  make sure it is not too soft or not too crispy, the excitement of flavors begin. The piadina combines the fresh Italian ingredients such as tomatoes, spinach, Parmesan, prosciutto. In fact at Romagna Ready2Go, diners have the option to personalize their piadina: They can choose:
Bread dough; which includes  whole flour.
Cheese: stracchino, bufala mozzarella, Parmesan and more. The stracchinno is recommended as it has a milder taste and melts into the flavors of the other ingredients
Vegetables: spinach, mushrooms etc.
Italian meats : prosciutto crudo aged for 36 months, Italian salami.
In addition to the housemade piadina, Romagna Ready2Go prepares other dishes from their multi fragrant kitchen. Some of the other dishes include cheese boards, wines pastas, salads and of course desserts.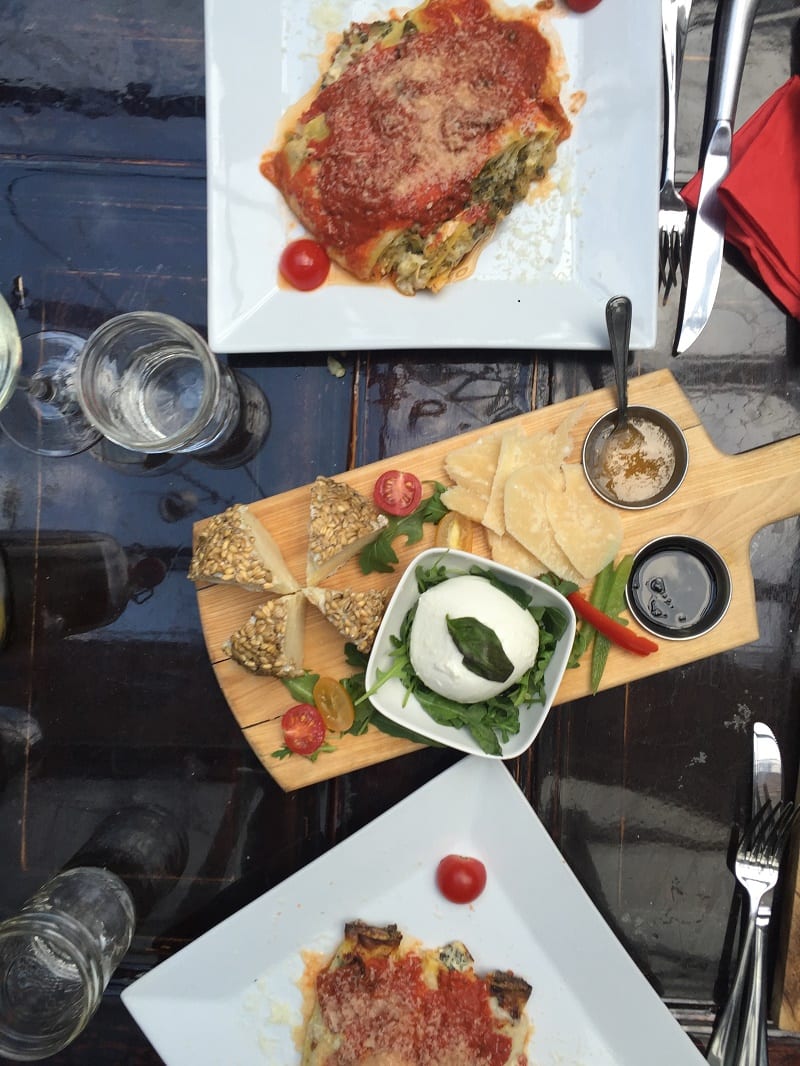 Formaggi plate (middle) and Spinach Lasagne Alle Verdure (top)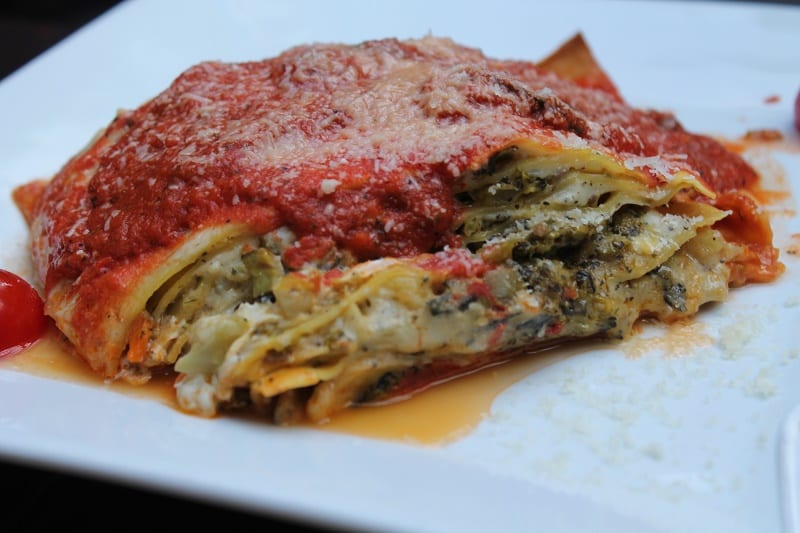 Cannelloni With Ricotta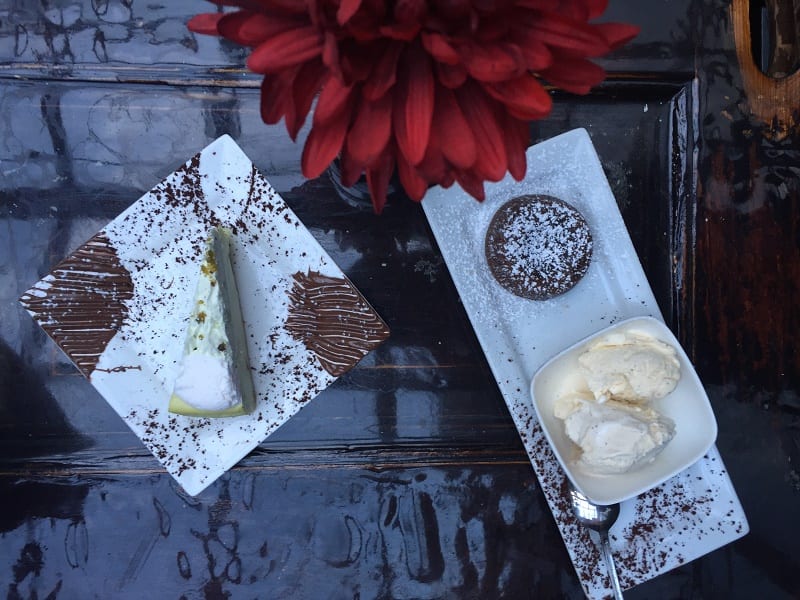 Pistacchio Cheese Cake and Chocolate Caramel Souffle With Vanilla Ice Cream
See Also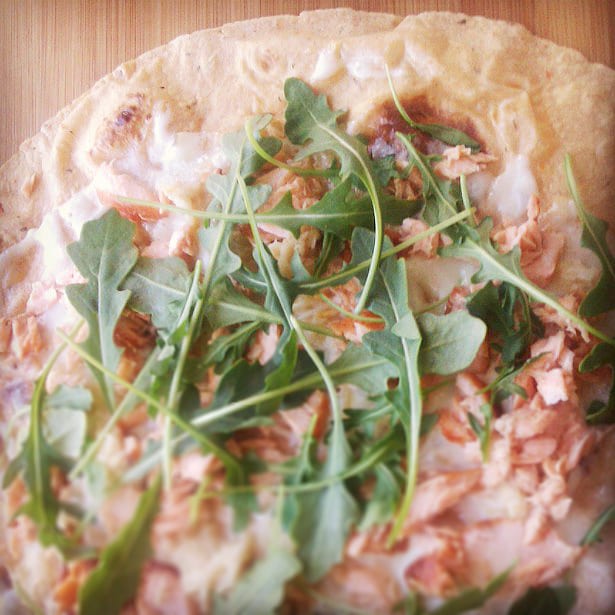 Find your new go to meal  in the heart of Greenwich Village made from the heart of Chef Lorenzo at Romagna Ready2Go, located on 182 Bleecker St, New York, NY 10012.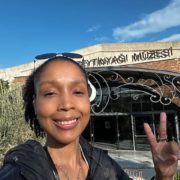 Alyssa Holder
Alyssa Holder is a writer specializing in food and travel topics since 2015.