Pesto Macaroni with Feta and Herbs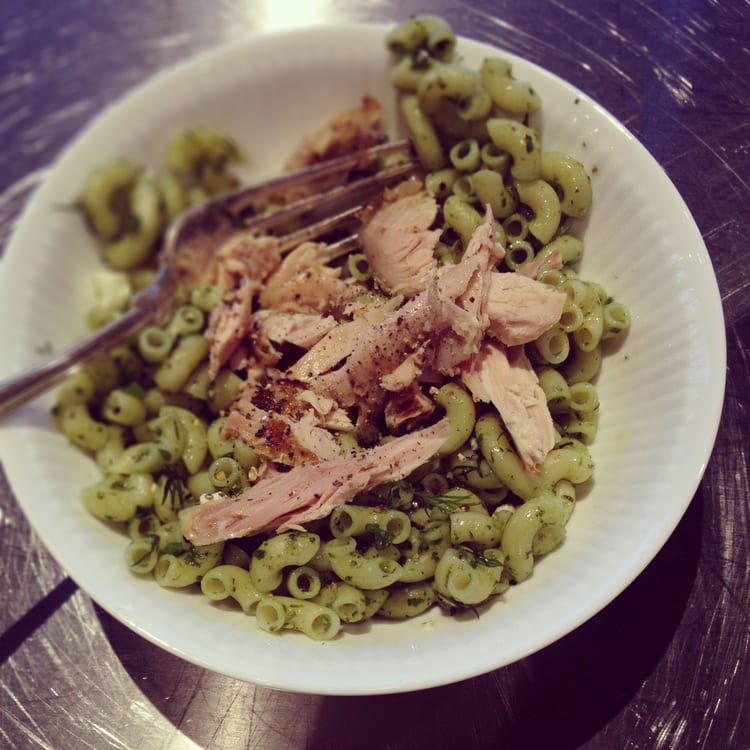 Simple, delicious and memory-stirring, this pesto macaroni with feta and herbs is a wonderful and simple dish.
By Jessica Dang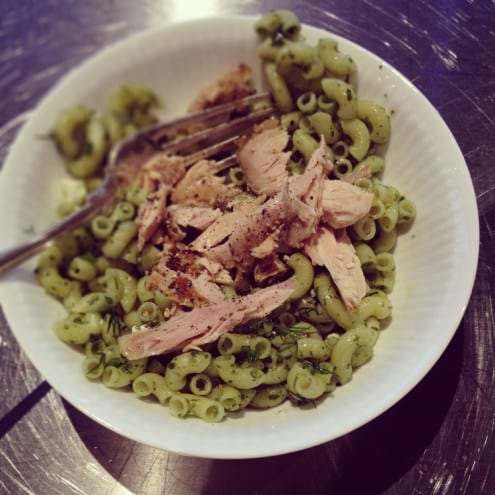 With all of the sophisticated pastas available today (tonnarelli, tagliolini, taglierini, trofie, bucatini, and on and on…), macaroni, that childhood favorite, has fallen to the wayside. Macaroni happens to be one of my favorite pasta precisely because of its nostalgic quality, but also because it's just so fun to eat. This recipe takes macaroni out of its schoolgirl mary-janes and puts it into a pair of heels. If you like bringing your lunch to work, like me, this tastes just as delicious cold or room temperature, which is why I recommend cooking it on the softer side of al dente. You could easily make a meal around this simply by tearing some rotisserie chicken on top.

Pesto Macaroni with Feta and Herbs
Simple, delicious and memory-stirring, this pesto macaroni with feta and herbs is a wonderful and simple dish.
Ingredients
A box of dried macaroni
A jar or container of pesto sauce, preferably a freshly prepared one if you can find it—Citarella is where I go for mine
Fresh dill
Fresh scallions
Feta cheese
Black pepper
Maldon sea salt
Instructions
Cook your desired serving size of pasta according to instructions, but cook it more on the cooked side rather than al dente. Drain and return to the pot.
While the pasta is cooking, chop a handful of dill and scallions.
Mix the pesto sauce into the pasta, one tablespoon at a time, along with the herbs. Crumble the feta into the pasta and keep mixing until everything is evenly incorporated. Season with salt and pepper to taste.
Jessica Dang
Jessica Dang is a freelance writer, blogger, and social media consultant based in New York City. She is currently developing Single Girl Dinner, an online community and resource of dinner ideas for young independent women living in the city. She enjoys reading menus, dining at the bar, and experimenting in the kitchen when no one's looking. When it comes to food, she can't resist uni, foie gras, caviar, or Popeyes' fried chicken.