The Perfect Magic Bar Milkshake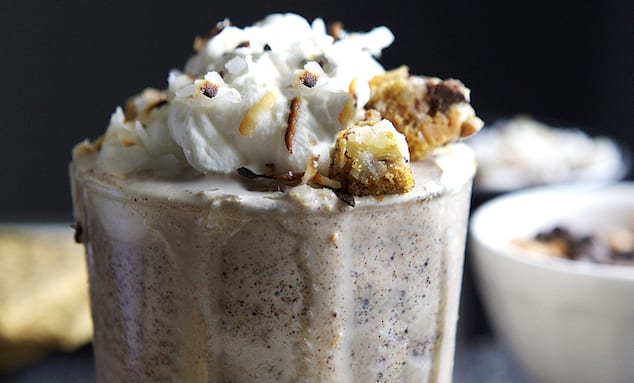 Forget making the traditional baked magic bars and make a just as satisfying magic bar milkshake. It really has it all in one recipe.
By Graham Blackall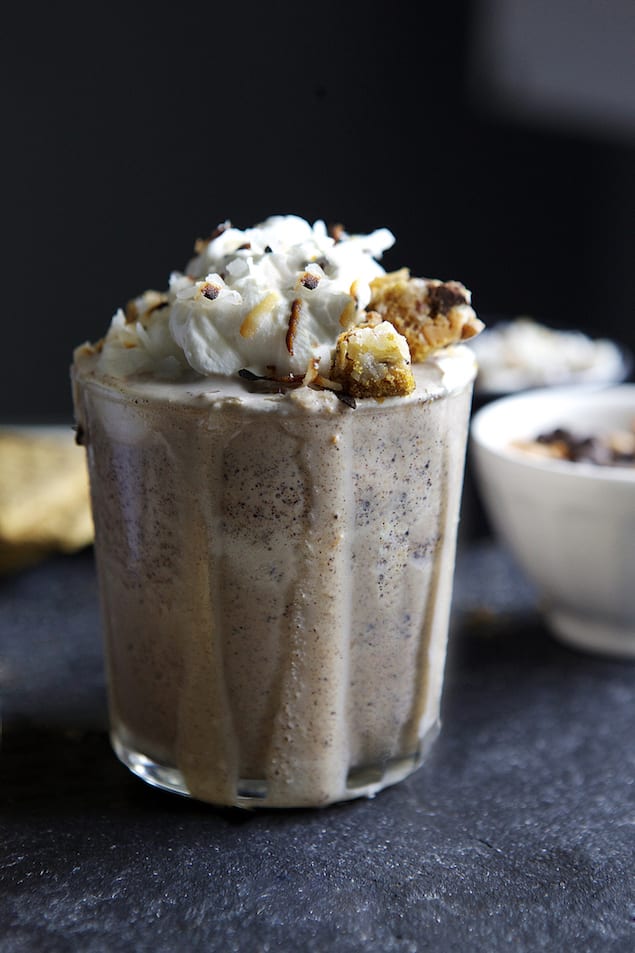 When life errs on the crazier side, I crave more simple pleasures. It makes sense really: when my mind is occupied with trying to be a student and a person at the same time, that special compartment where I dream up chicken and waffles cakes and king cake fries sometimes gets lost in the background. Right now, I'm on a major bar kick….
Magic bars. Seven layer bars. Hello Dolly bars. Whatever you call them, they're freaking delicious.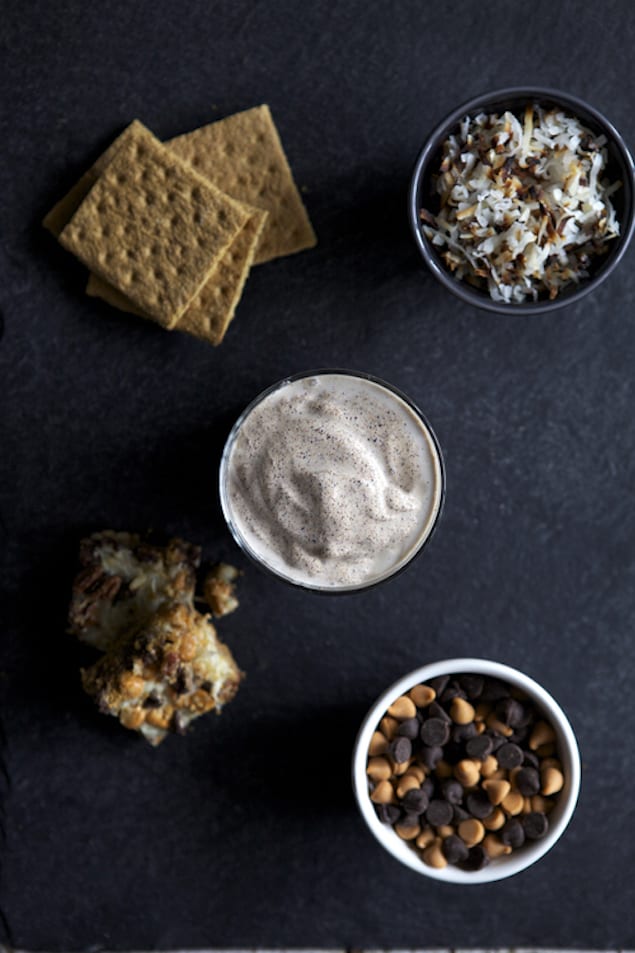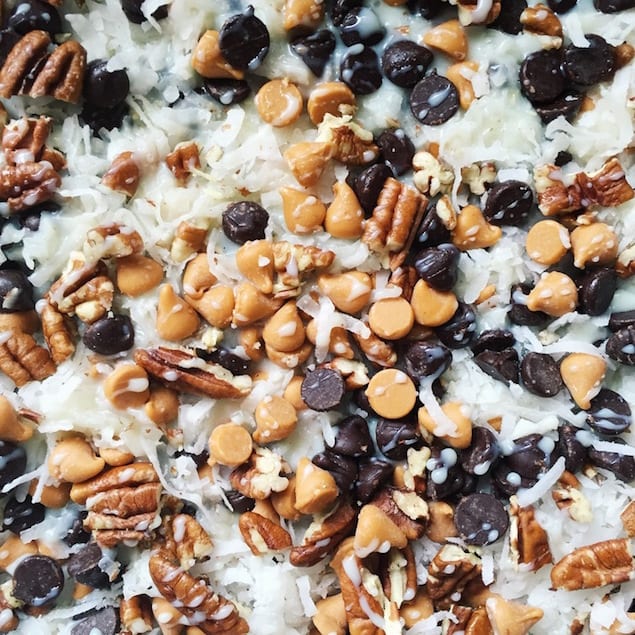 See Also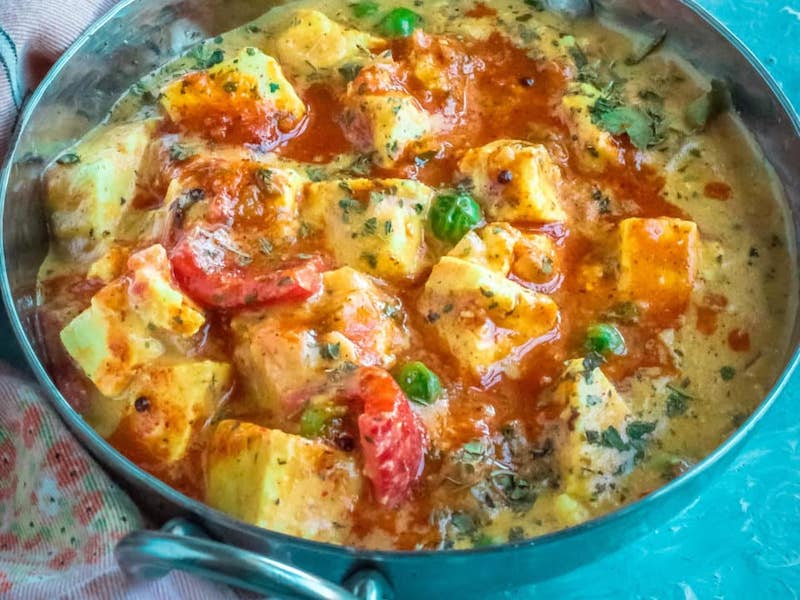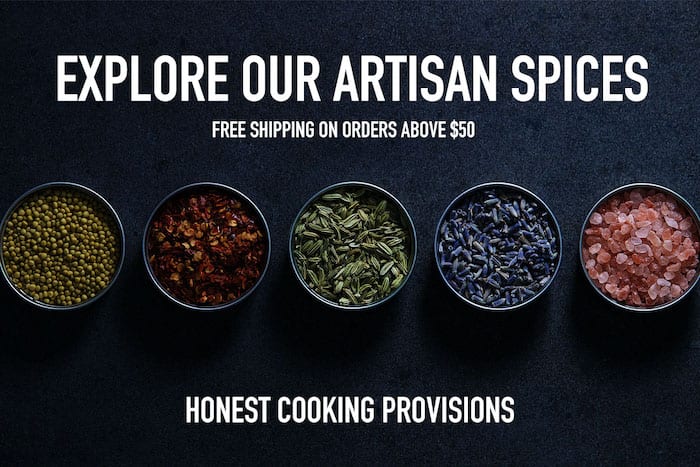 While they're perfect on their own, I've recently discovered that magic bar milkshakes are the new frontier. Caramel and vanilla ice cream blended with graham crackers, chocolate chips, and butterscotch chips, then topped with condensed milk whipped cream, toasted coconut, pecans, and actual magic bar pieces.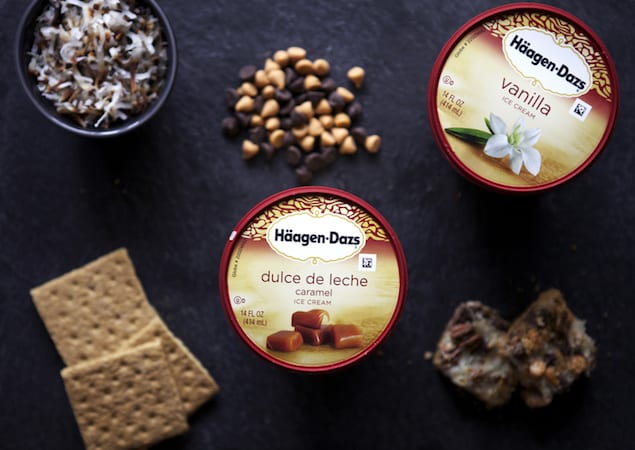 The Perfect Magic Bar Milkshake
Forget making the traditional baked magic bars and make a just as satisfying magic bar milkshake. It really has it all in one recipe.
Serves:
makes two delicious milkshakes
Ingredients
1 cup heavy cream
¼ cup sweetened condensed milk
2 cups vanilla ice cream
1 cup caramel ice cream
½ cup milk
2 graham crackers
4 tablespoons butterscotch chips
2 tablespoons semisweet or milk chocolate chips
½ cup sweetened coconut, toasted
¼ cup toasted pecans, chopped
chopped magic bars (optional)
Instructions
In the bowl of a stand mixer fitted with the whisk attachment, combine the heavy cream and condensed milk and whip on high speed until stiff peaks form. Set aside.
In a blender, combine the ice creams, milk, graham crackers, butterscotch and chocolate chips. Blend together until smooth. Immediately pour into glasses and top with condensed milk whipped cream, toasted coconut, and magic bar pieces.
Graham Blackall
Graham Blackall is a 20 year old food photographer and full-time college student from New Orleans, LA. Graham's blog, Glazed & Confused, focuses on his love for baking through a series of recipes inspired by pop culture and New Orleans cuisine.