We love gnocchi, but we need a fool-proof recipe that is perfect every time. We think this is the one, give the recipe a try.
Memories of a fabulous lunch at the Castello di Grinzane Cavour led me to sacrifice umpteen innocent potatoes in pursuit of perfect homemade gnocchi. Numerous techniques and recipes were tested in my quest to recreate the tender, light, fluffy dish that I enjoyed so much in Italy. More often than not, my efforts resulted in dense chewy little bullets, not remotely akin to the soft little pillows of potato heaven that I remembered. Finally, I discovered the secret to making fool-proof perfect gnocchi, and you'll never guess what it is!
Instant mashed potatoes, yes it's true.
Purists may scoff, but I feel no shame, this little trick/shortcut has made me a gnocchi goddess. These gnocchi turn out perfectly every time and they are ready in about half an hour. Just remember, not all instant mashed potatoes are created equal. Avoid brands which advertise 'just add water' because they will likely contain a variety of additional ingredients other than dehydrated potatoes. Things like milk solids or a ton of extra sugar and salt, all of which affect the texture and flavour of your gnocchi. Read the labels and look for a brand that lists dehydrated potatoes and a couple of common preservatives, try to avoid those with a long list of unpronounceable ingredients.
See Also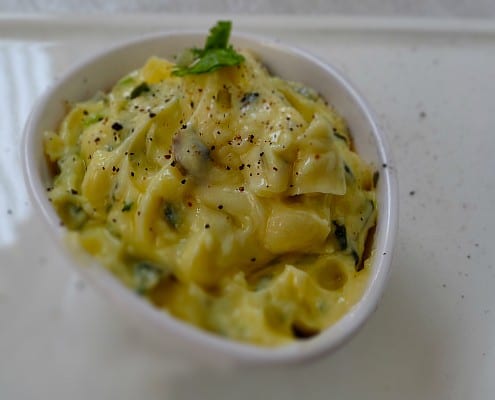 Print
Perfect Brown Butter Gnocchi
We love gnocchi, but we need a fool-proof recipe that is perfect every time. We think this is the one, give the recipe a try.
Author:

Beth Dunham

Yield:

2

large servings

1

x
Category:

Gnocchi, Main, Primi

Cuisine:

Italian-Inspired
Gnocchi:
1/2 cup

milk

1 tablespoon

butter

3/4 cup

instant mashed potato flakes

1

large eggs

6 tablespoons

all purpose flour
Brown Butter Sauce:
1/4 cup

butter
small handful fresh sage

1

slice prosciutto

1/4 cup

reserved cooking water
freshly shaved or grated Parmagiano
Instructions
Heat the milk and butter in the microwave until the butter is melted, don't let it boil, but it should be hot to the touch.
Add the milk and butter to the potato flakes in a medium bowl, and stir to combine. The mixture will have a dry crumbly texture.
Let the potatoes cool for about five minutes or so, until the mixture is just warm to the touch. Then add the egg and flour and stir until everything has been thoroughly incorporated.
You are ready to roll! Divide the dough in half and roll each piece into a long rope about 3/4 of an inch in diameter using the palms of your hands working on a lightly floured surface. If you find the dough a little bit sticky, flour your hands as well. Try not to add too much flour to the dough, it will make the finished gnocchi tough. Use just enough to prevent sticking.
Cut each roll into 3/4 inch pieces to make your gnocchi.
The next step is totally optional, but I think it's worth the tiny bit of time and effort it takes to form perfect dumplings.
Sprinkle a little flour on a gnocchi board (or dinner fork) and, one at a time, roll the little dumplings along the ridges of the gnocchi board (or fork) pressing lightly with your thumb to create a ridge pattern on one side and a dent on the other. The little gnocchi will curl slightly into little crescent shapes and result in lots of sauce-trapping dents and pockets.
While you bring a large pot of salted water to the boil, you can prepare your sauce. In a big frying pan over medium high heat, melt the butter until it starts to bubble a bit and smell toasty, it will also start take on a light brown honey colour. Add the fresh sage leaves to the pan, and tear a slice of prosciutto into little pieces and add to the butter. Reduce the heat to medium and sautée until the sage begins to crisp up. It will only take a minute or two. Remove the pan from the heat while you attend to your gnocchi.
Drop the gnocchi into the boiling water in small handfuls, I start with the biggest ones first. Cook them for 2-3 minutes, just until they float to the top. Skim them off the top with a slotted spoon and add them to the brown butter in the frying pan. Ladle out about 1/4 cup of the cooking liquid and add it to the gnocchi. Put the pan over medium heat and cook the gnocchi in the brown butter sauce for just a minute or two, stirring gently to thoroughly coat each little dumpling in sauce.
Just before serving, shave some Parmagiano Reggiano over each plate with vegetable peeler or paring knife.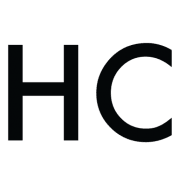 Beth Dunham
Beth is professional food stylist and photographer based in beautiful Halifax, Nova Scotia. Obsessed with all things Italian, Beth illustrates her travel and culinary adventures on her blog with mouthwatering images and delicious recipes.