Sponsored Post: We have partnered with Java House, the makers of pure cold brew coffee made using time-honored, craftsman techniques, to share 5 ways to spruce up your morning coffee. Their liquid cold brew coffee concentrates can be enjoyed hot or cold for the best coffee flavor.
Peppermint Patty Cold Brew Cocktail is a warm coffee cocktail with all the flavors of your favorite peppermint patty candy. With smooth cold brew coffee and splashes of creme de cacao, peppermint schnapps and Kahlua. It's the perfect drink to take the chill off on a cold winter's day. When summer rolls around, make it with this cold brew option and a splash of homemade peppermint patty creamer.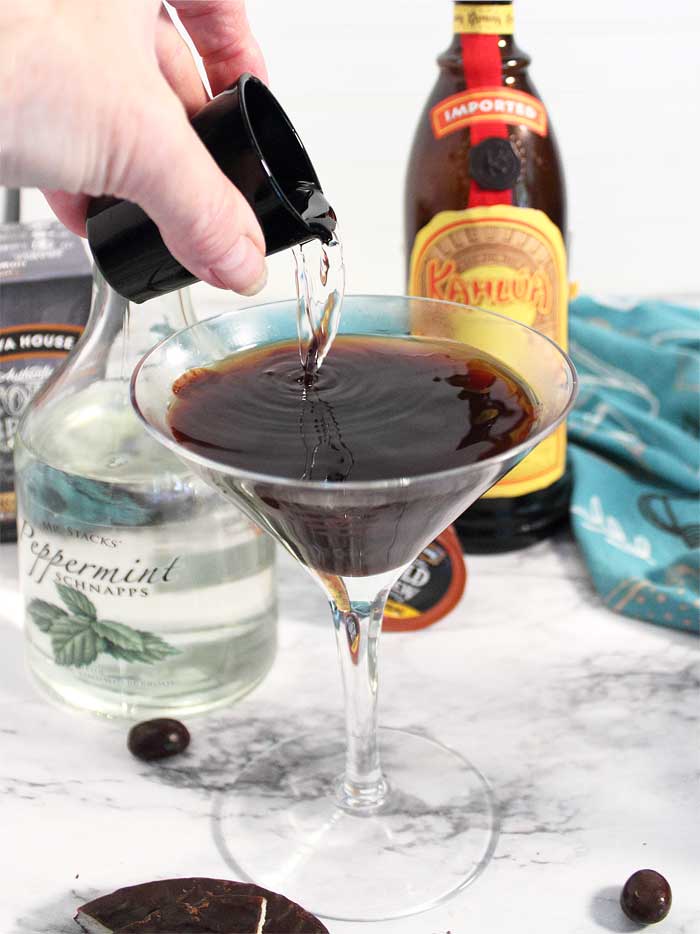 I'm a die-hard coffee fan and wouldn't know how to start my day without a cup or two. I rely on my pod coffeemaker to get my cup of coffee to me pronto. When I was first asked to do a recipe for Java House with their new cold brew coffee pods, I didn't even have a clue what cold brew coffee was. And how can cold brew coffee be served hot? So, I don't know about you, but I needed an explanation on just what made cold brew, well, cold brew.
What is Cold Brew Coffee?
The name cold brew coffee is often mistaken for iced coffee, however, the name is derived from how it's brewed rather than how it's served. To make cold brew coffee, coarsely ground beans are steeped in water for 12 hours or more to achieve the desired result.
What's that result? A smoother, naturally sweeter coffee with less acidic taste than traditional brewed coffees. The cold brew method extracts the rich chocolate and caramel notes of the beans rather than the flavors associated with the acids of a roasted coffee. It's a difference that I could distinguish on the first sip.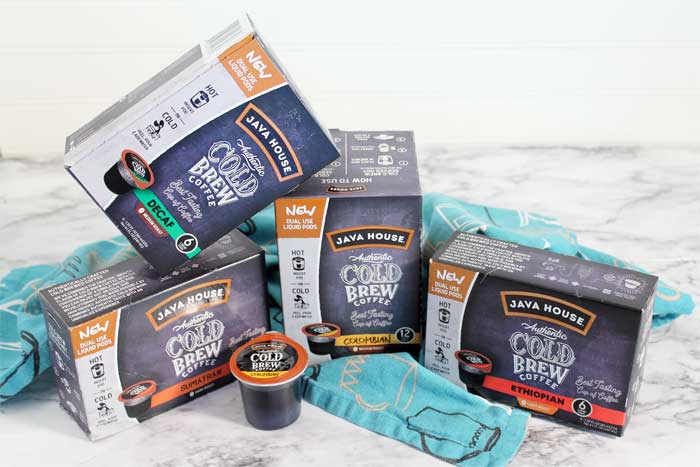 I found out just recently when speaking to my son, that both he and his wife now drink cold brew every morning. It's more convenient, they love the smoother, less acidic taste, and they can easily make it hot or cold. And, after trying the new cold brew pods myself, I must agree. The liquid concentrate pods can be poured over ice and enjoyed with my homemade Peppermint Patty Creamer (see recipe below), as a warm cup of coffee with the addition of hot water or in various cocktails such as this Peppermint Patty Cold Brew Coffee Cocktail.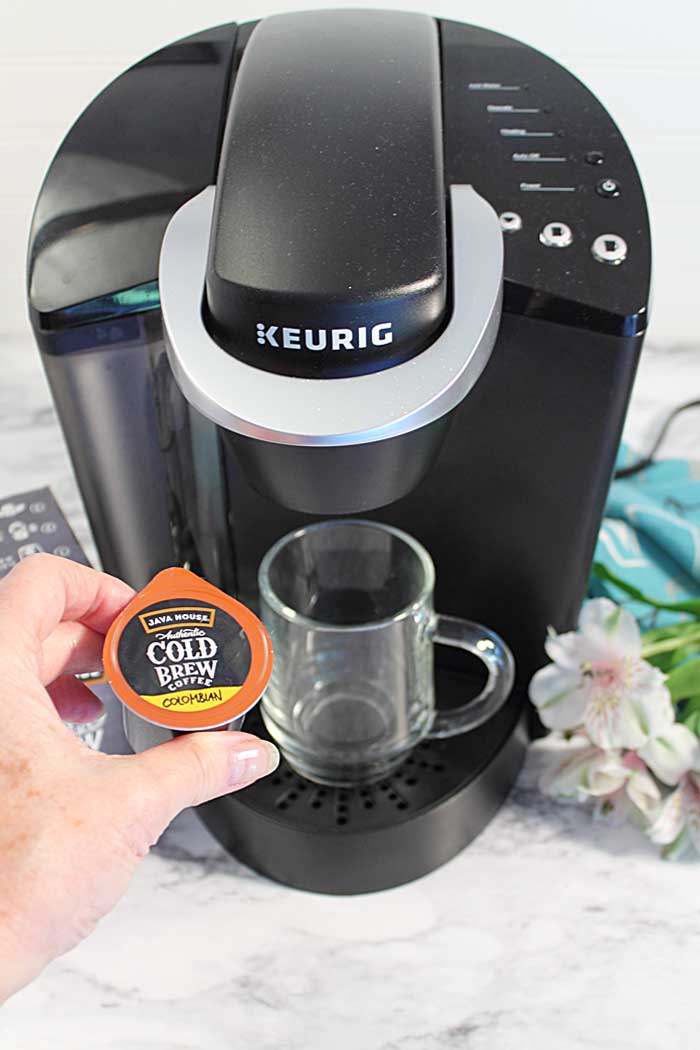 I love not having to store a bottle of cold brew in the refrigerator but, instead, reach for a pod and make it immediately in my coffee maker. You can even choose from a variety of flavors offered by Java House so each person gets to make their favorite. Flavors range from the dark roast Sumatran to a medium roast Colombian to the light roast Ethiopian. They even have a medium roast decaf version. Don't have a single-serve coffeemaker? No worries, just mix the liquid pod with 8-ounces of hot or cold water and go. See? Easy!
So why choose Cold Brew?
Cold Brew offers a smoother cup of coffee, that is less bitter, less acidic and naturally sweeter than your standard coffee. The Java House pods have no preservatives or coffee derivatives, just great tasting coffee. And they are so much easier than trying to make cold brew at home. Learn more about Java House Cold Brew Coffee, special deals, as well as ideas for delicious recipes here. You can shop for these pods online at Walmart, Target and Amazon or purchase in-store at your local Target, Walmart or Albertsons/Safeway.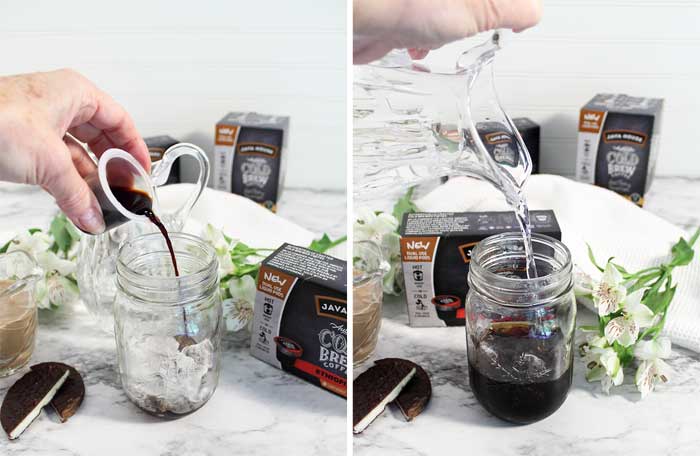 Today's cold brew coffee cocktail is the perfect way to warm up after facing that nasty winter weather. It's a smooth blend of chocolate and peppermint that makes the perfect drink to settle down and get comfy with. It takes only 5 minutes or less to make and, if you're going for a little indulgence, tastes great topped with whipped cream and a little drizzle of chocolate syrup.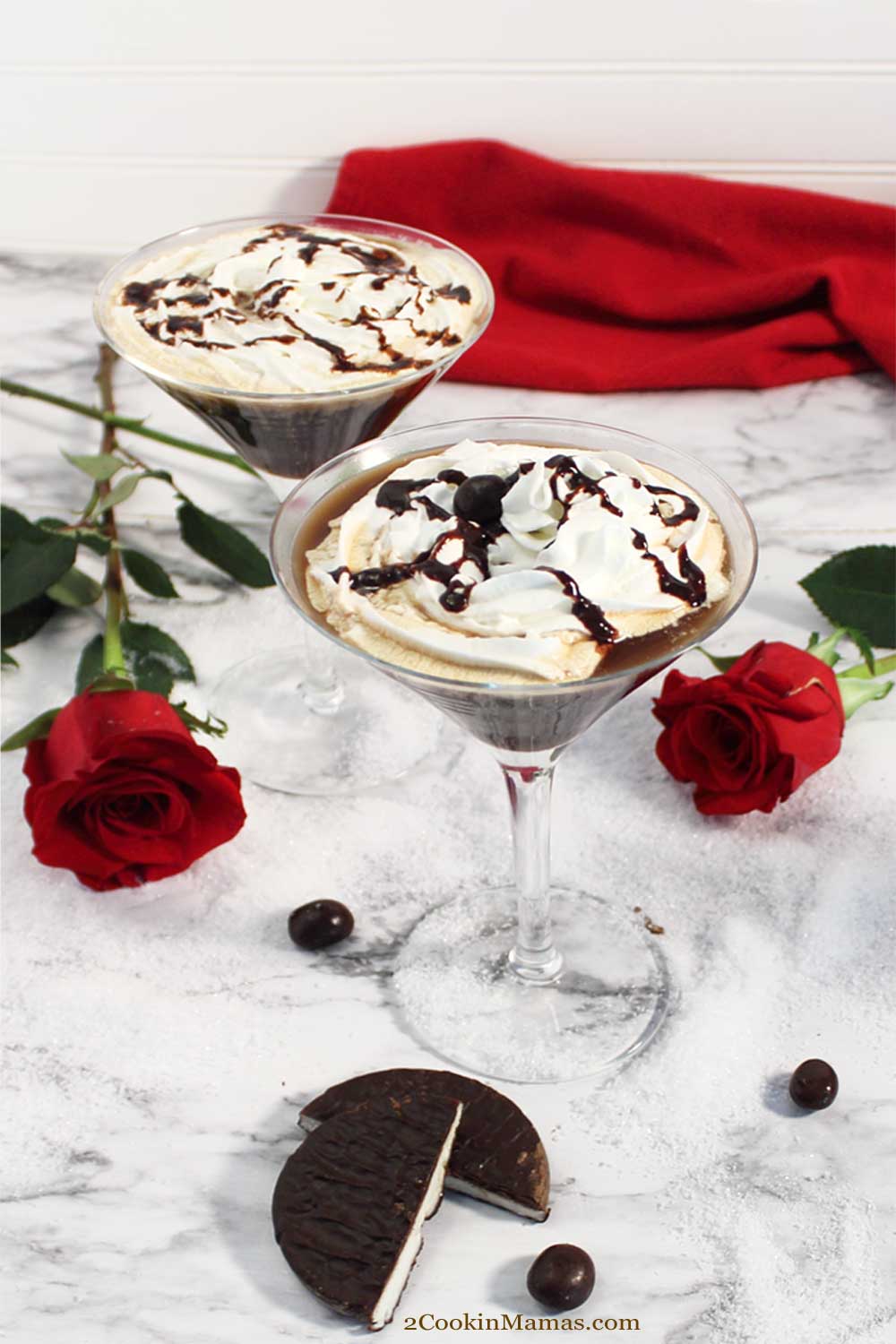 Don't want it hot? Follow the easy cold brew iced coffee instructions in the notes section below and add my homemade Peppermint Patty Creamer.
The creamer is just a simple combination of condensed milk, peppermint extract, chocolate syrup and a pinch of espresso powder.
To make the iced version, just add a single pod of coffee and 8-oz of water to a glass full of ice. Add in your desired amount of cream then top with a little whipped cream and a drizzle of chocolate. Voila! Your favorite cold drink from your local coffee shop made right in your own home.
I can't wait to try this cold brew coffee in my favorite go-to smoothies, Coffee Lovers Smoothie and Blueberry Coffee Blast.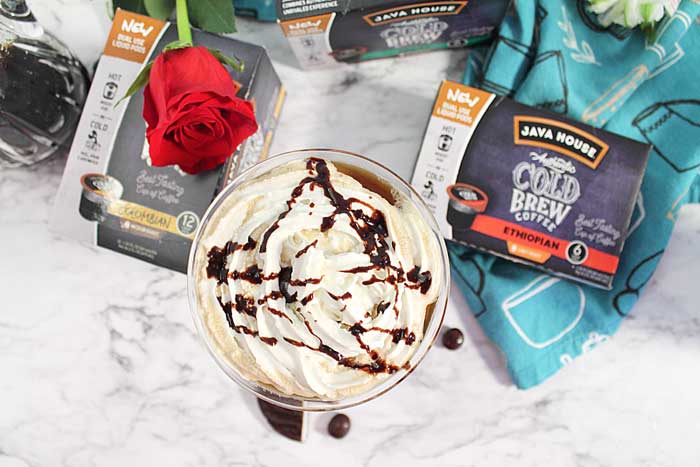 Peppermint Patty Cold Brew Cocktail
Recipe Type:
Drink, Cocktail
Ingredients
1 Java House Cold Brew Liquid Coffee Pod
1 Tablespoon Creme de Cacao
1 Tablespoon Peppermint Schnapps
1-2 teaspoons Kahlua
1 Tablespoon sweetened condensed milk (optional)
Garnish: chocolate syrup whipped cream, chocolate covered espresso bean
Instructions
Place liquid pod in single serve coffeemaker and brew an 8-oz cup.
Line the inside of a cocktail glass with chocolate syrup.
Pour brewed coffee into glass.
Add creme de cacao, peppermint schnapps and kahlua.
Add condensed milk if you like your coffee sweeter.
Top with whipped cream and drizzle with chocolate syrup.
Notes
For Peppermint Patty Cold Brew Iced Coffee: Simply fill a glass with ice, then pour a pod of cold brew and 8-ounces of water over ice. Add desired amount of creamer and top as above.

For Peppermint Patty Creamer: Combine ½ cup half 'n half, cream or milk of your choice with ⅓ cup sweetened condensed milk, 1-2 teaspoons chocolate syrup, ¼ teaspoon peppermint extract and ⅛ teaspoon espresso powder. Shake well and keep refrigerated.