A heartier and more substantial bread, with a warm streak of cinnamon throughout.
By Robin Runner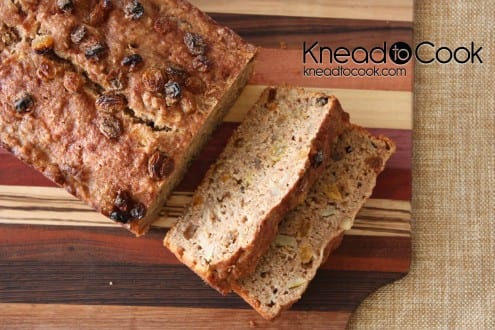 Pear Raisin Walnut Wheat Bran Bread.
Fall is in the air and I'm happy. I love fall. The crispness of the air. The leaves turning fiery shades. Putting on a cozy sweater and curling up with a good book and a mug of my favorite tea. I also, have an affinity towards the foods we prepare for fall. Heartier. Substantial. The warmth of cinnamon strewn throughout delectable treats. and of course the aroma that memories are made of.
Ingredients
1 egg
1 cup of unsweetened applesauce
¼ cup of butter, at room temperature
¼ cup of granulated sugar
¼ cup of light brown sugar
1½ cup of all-purpose flour (I use King Arthur's)
½ cup of wheat bran
1 tablespoon of flax seed meal
2 teaspoons of baking powder
¾ teaspoon of salt
½ teaspoon baking soda
1 teaspoon apple pie spice (if you don't have this use nutmeg)
1 teaspoon ground cinnamon
2 pears, washed, peeled and finely diced
¼-1/3 cup of golden raisins, depending on how many you wish to add
¾ cup of chopped walnuts
Topping: I sprinkled more golden raisins and cinnamon sugar mixture on the top sparingly.
Instructions
Preheat your oven to 350 degrees with the rack in the center of the oven. Spray your loaf pan with nonstick floured baking spray. Set aside.
In your stand mixer, paddle attachment on, add the egg, applesauce, butter and sugars. Blend well.
In a separate bowl, sift the flour and then add the wheat bran, flax seed meal, baking powder, salt, baking soda, apple pie spice or nutmeg and cinnamon. Blend well. Then add to the wet mixture. Blend together. Then add the pears, raisins and walnuts and fold in by hand.
Pour into your prepared pan. I did add a few additional raisins and a sprinkling of cinnamon sugar mixture on top and then baked for 45-50 minutes or until a toothpick inserted comes out clean. Let cool completely before removing and slicing. Enjoy!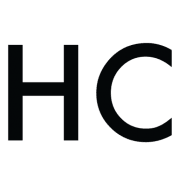 Robin Runner
Robin Runner is the blogger behind www.kneadtocook.com. She grew up around two of her greatest inspirations, her Italian grandmother and her aunt. Both believed in farm to table foods, purity in nature and love as the main ingredient for anything on their menu. Today, Robin is a strong advocate of farming and buying local ingredients, as well as composting to help repurpose food scraps into rich soil for our garden.