This super healthy salsa is great with tortilla or pita chips and would be fabulous served with cream cheese or goat cheese as a bruschetta topping.
By Chris Scheuer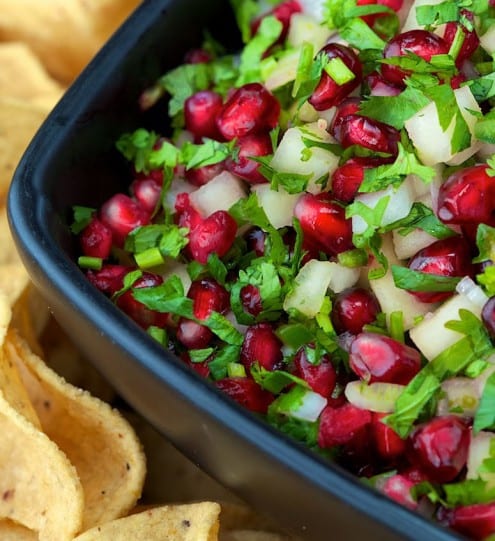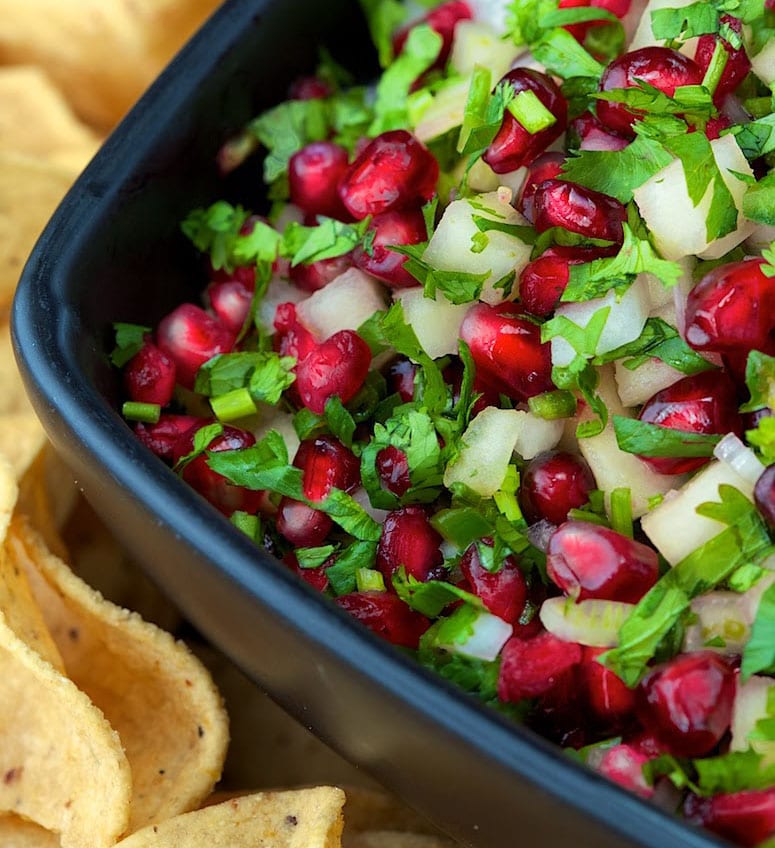 Pear, Pomegranate and Onion Salsa
This super healthy salsa is great with tortilla or pita chips and would be fabulous served with cream cheese or goat cheese as a bruschetta topping.
Ingredients
1 cup pomegranate arils or seeds
2 medium cloves garlic, finely minced
3 tablespoons lime juice
zest of 1 medium lime
2 teaspoons honey
1 medium pear, peeled and diced small
½ medium white onion, diced small
4 medium green onions, finely sliced
½ cup finely chopped cilantro
1 medium jalapeño, very finely chopped
Instructions
Drain pomegranate seeds then transfer to a bowl that has been lined with several thicknesses of paper towels. Cover with another layer of paper toweling and set aside. This will dry you pom seeds so they don't "bleed" on your pears and other salsa ingredients.
Combine garlic, lime juice, lime zest and honey in a small bowl. Stir till well combined.
In a medium bowl combine pears, white onion, green onion and jalapeño and stir to combine. Add lime/honey mixture and cilantro and gently stir. Add pomegranate seeds just before serving and stir to combine. Transfer to a serving dish and garnish with a extra cilantro, if desired.
Serve with pita chips or tortilla chips.