"Pretty as a peach", "Sweet as a peach"… there's a reason that peaches are a symbol of Georgia and loved by so many. Check out our favorite peach recipes, from breakfast to dessert, to celebrate stone fruit season.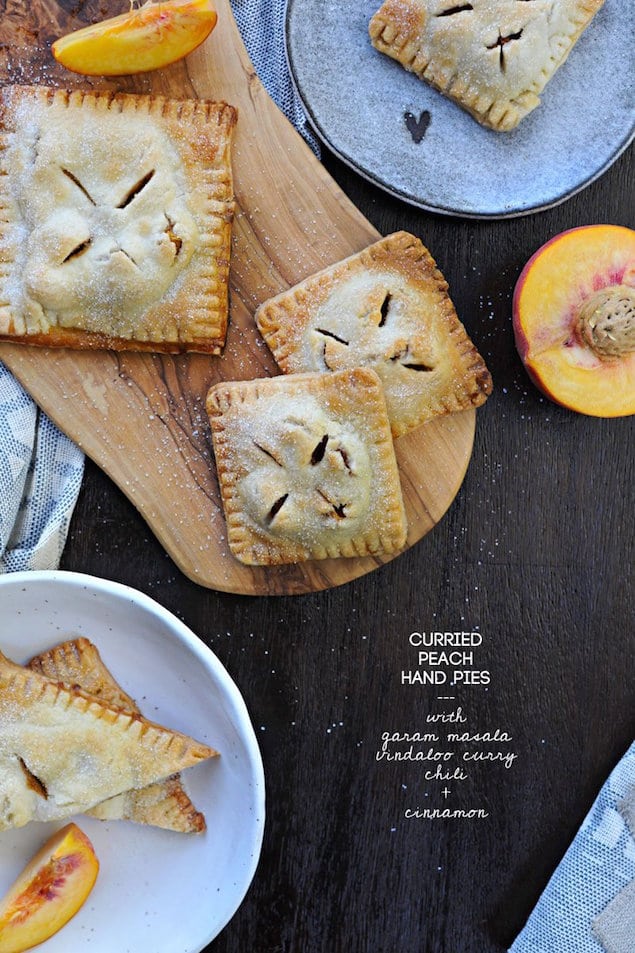 Peach and Curry Hand Pies
If you have pie dough in your freezer and fresh, ripe peaches you are set to make these easy hand pies, fit for one or more, with an elegant addition of spices. See the recipe.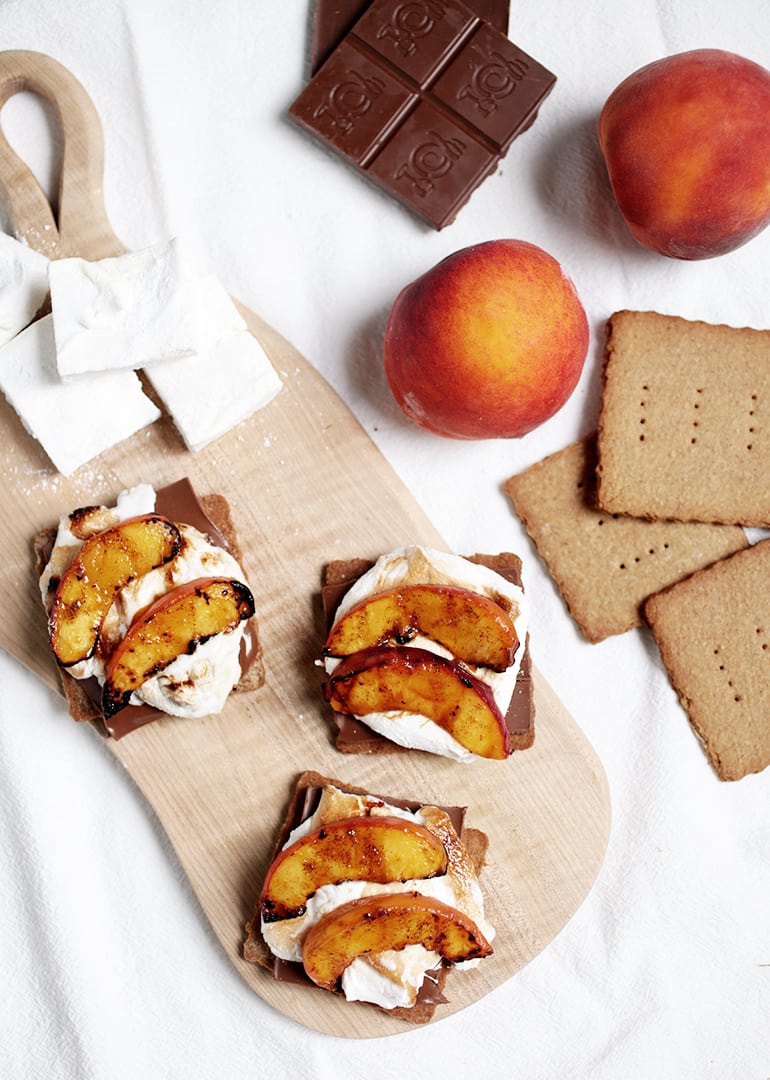 www.themerrythought.com
Peach S'Mores
Adding grilled peaches to s'mores is always a good idea. See the recipe.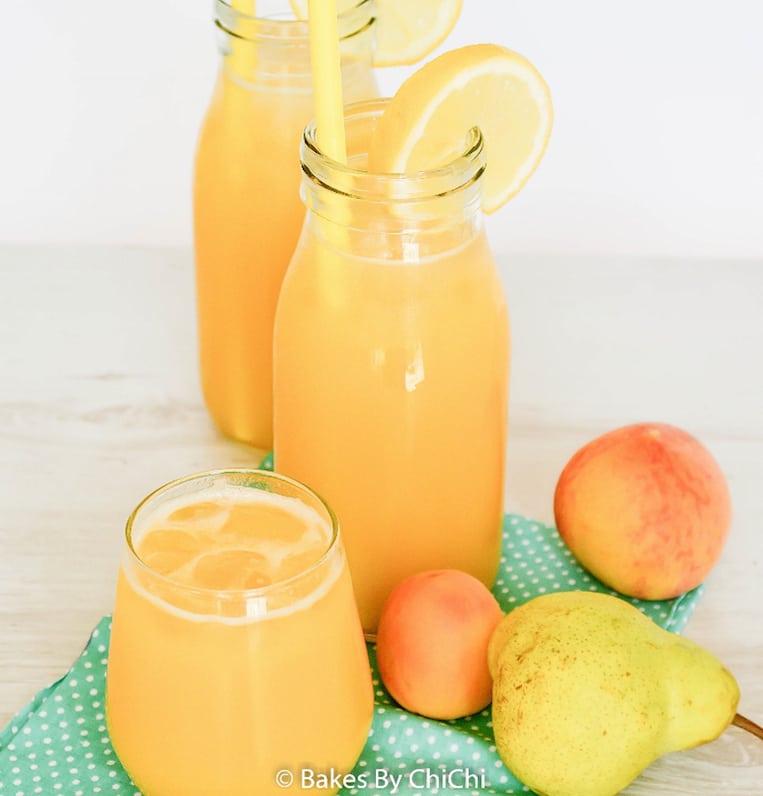 Sparkling Peach Lemonade
A refreshing sparkling juice made with stone fruit and pear puree for a sweet sip of summertime. See the recipe.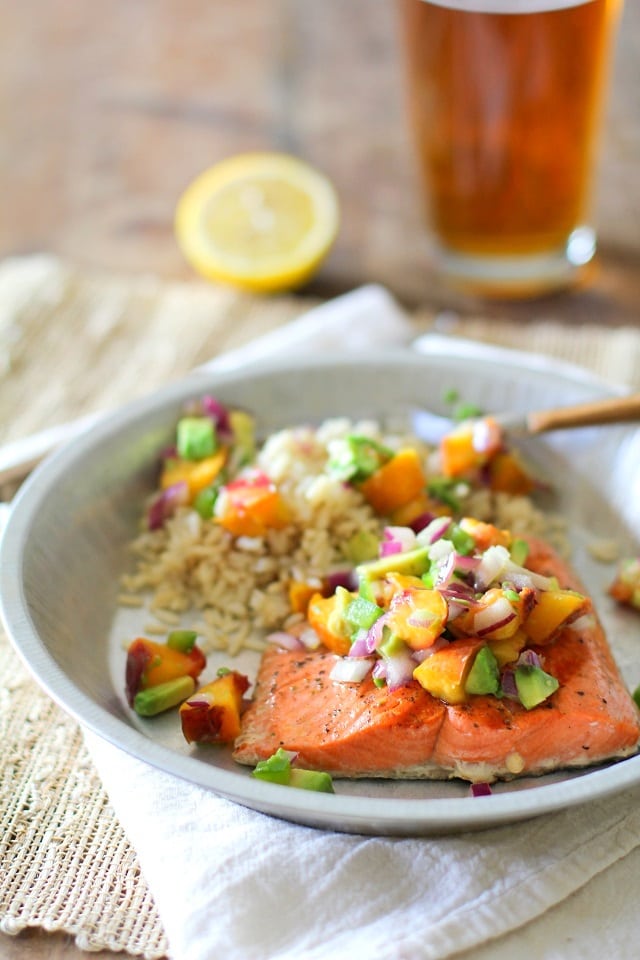 www.theroastedroot.net
Grilled Salmon with Peach Salsa
The perfect mixture of savory and sweet. See the recipe.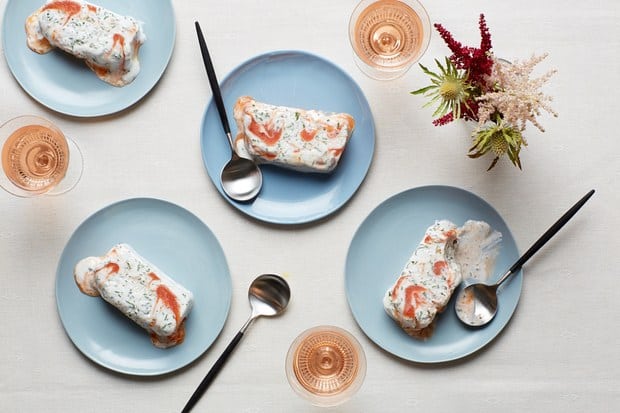 PHOTO BY CHELSEA KYLE, FOOD AND PROP STYLING BY ALI NARDI
Peach Semifreddo
Like ice cream, but not ice cream maker needed. See the recipe.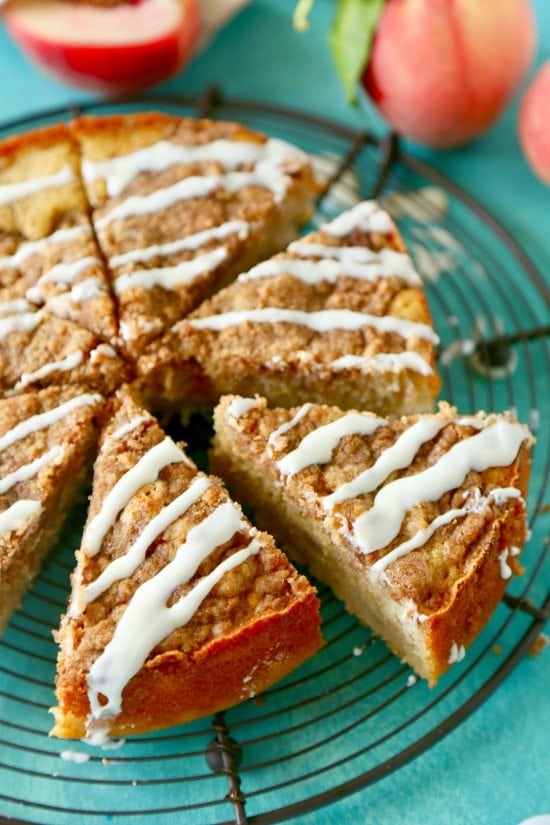 White Peach Crumb Cake
Swap out your usual coffee cake for this white peach crumb cake that is so simple, quick and perfect for the season of stone fruit. See the recipe.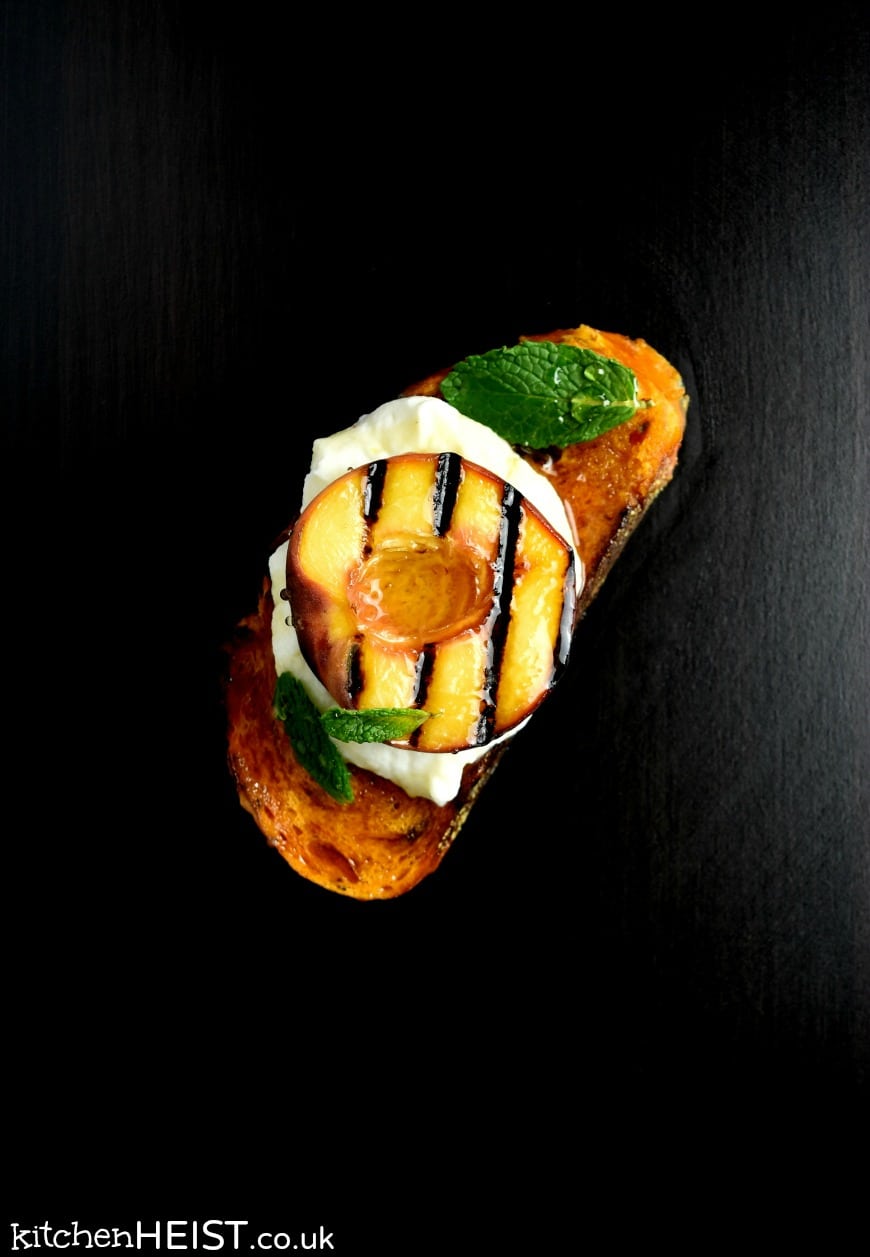 Sweet and Spicy Peach Toast
Looking for something different? Take a taste of this sweet and spicy peach toast recipe. Honey, ricotta and just a touch of jalapeño make it a perfectly flavorful bite. See the recipe.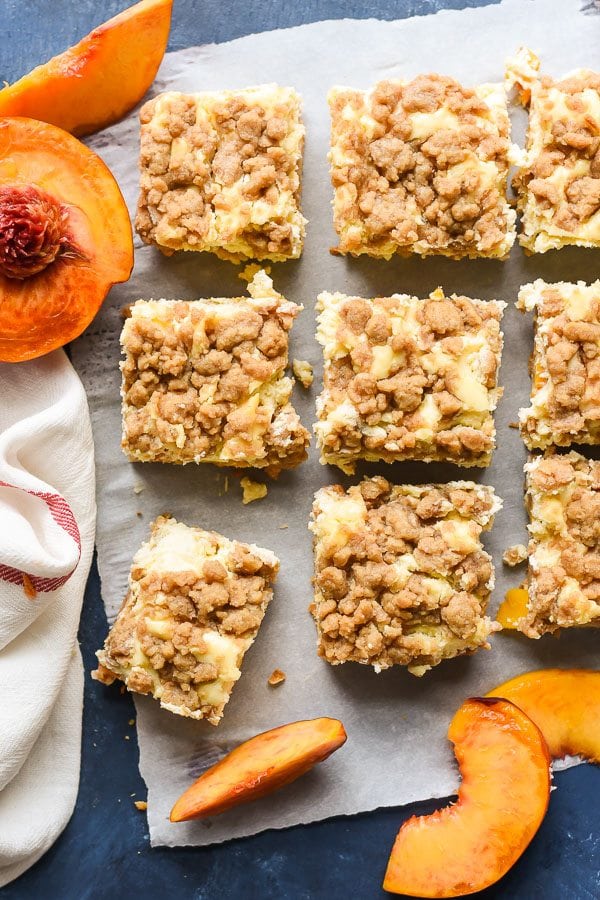 Peach Crumble Cheesecake Bars
A crunchy, buttery topping meets sweet peaches and a creamy cheesecake center for a wonderful summer sweet. See the recipe.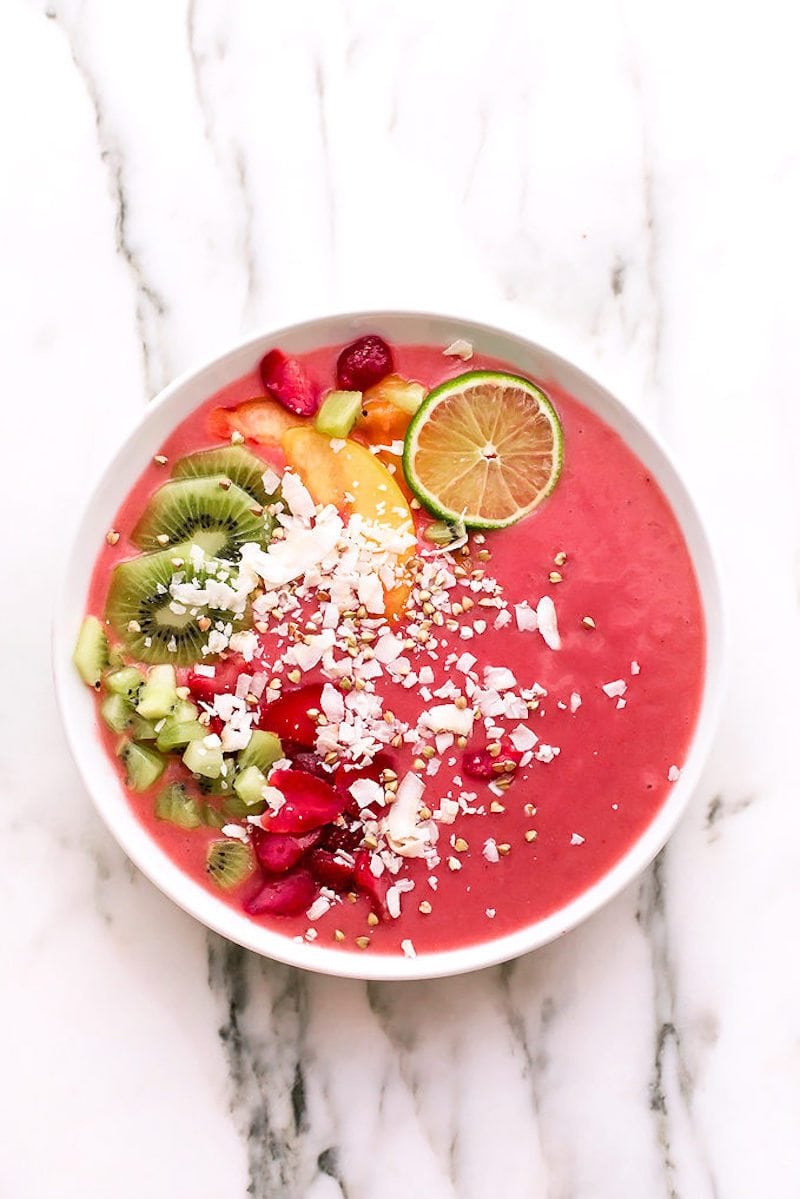 Strawberry Ginger Peach Bliss Bowl
Try to stay cool in these final warm summer days with this bowl frozen blend of strawberries, bananas, ginger, and peaches. See the recipe.
Peach and Basil Salad with Fried Goat Cheese
Sweet with candied almonds, dried cherries and peaches this salad is the perfect combo with savory fried goat cheese and basil. See the recipe.
See Also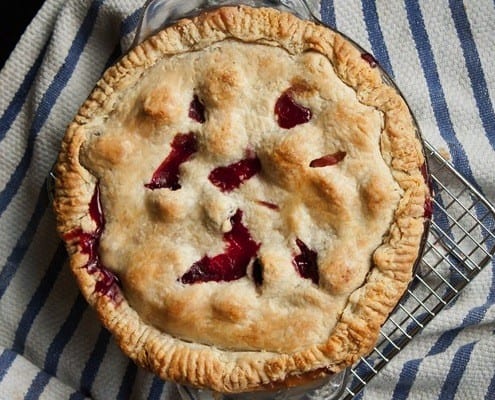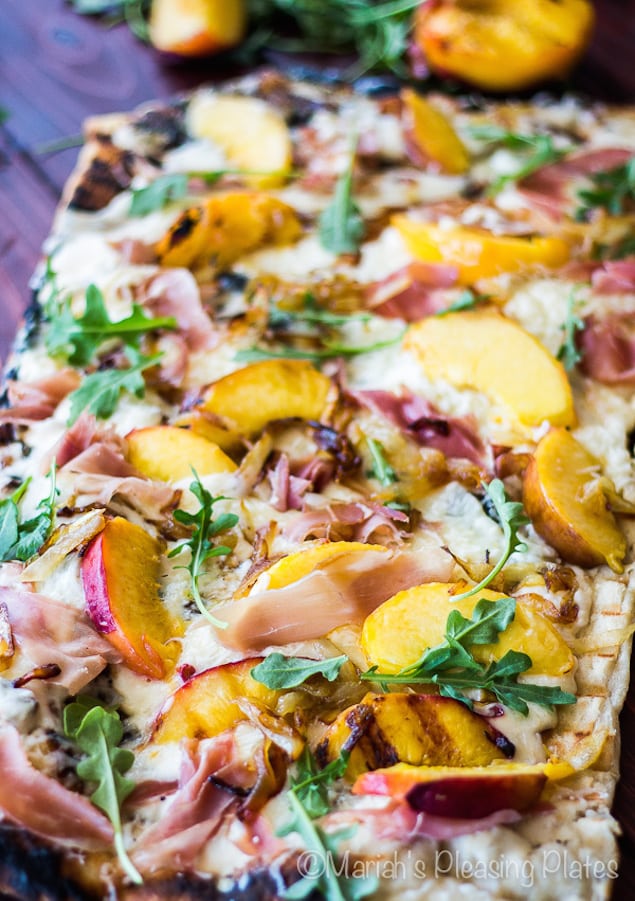 Grilled Summer Peach and Prosciutto Pizza
A perfect bit of summer, this pizza is made on a grilled crust with salty prosciutto, grilled peach slices, arugula, and sweet caramelized onions. Bliss! See the recipe.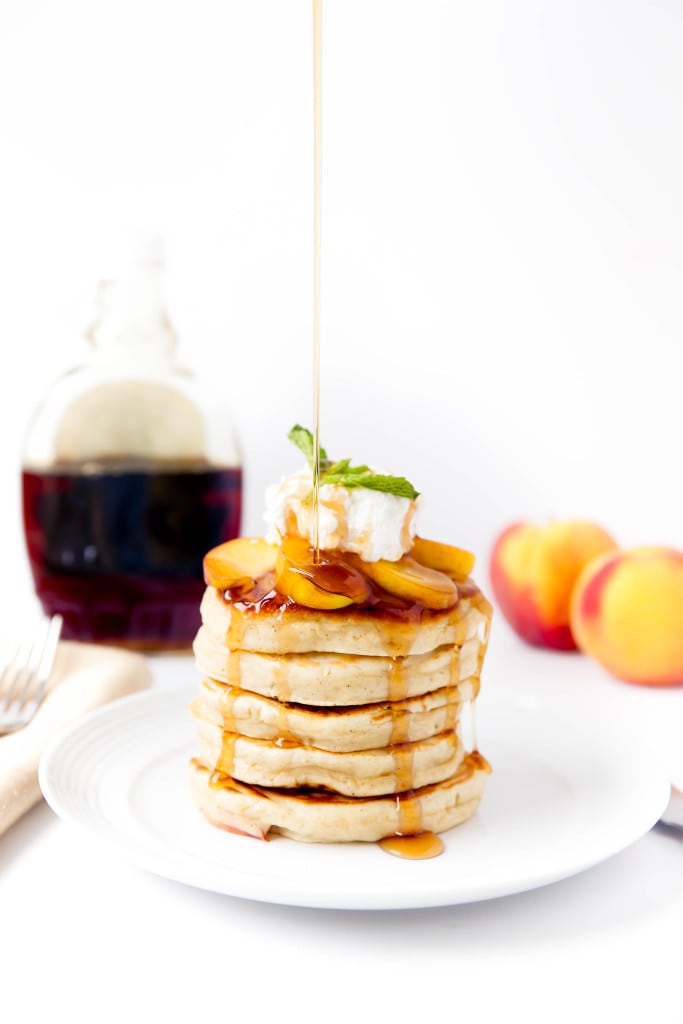 www.bromabakery.com
Bourbon Peach Pancakes
Bourbon Peach Pancakes topped with bourbon-soaked peaches make for the perfect weekend breakfast! See the recipe.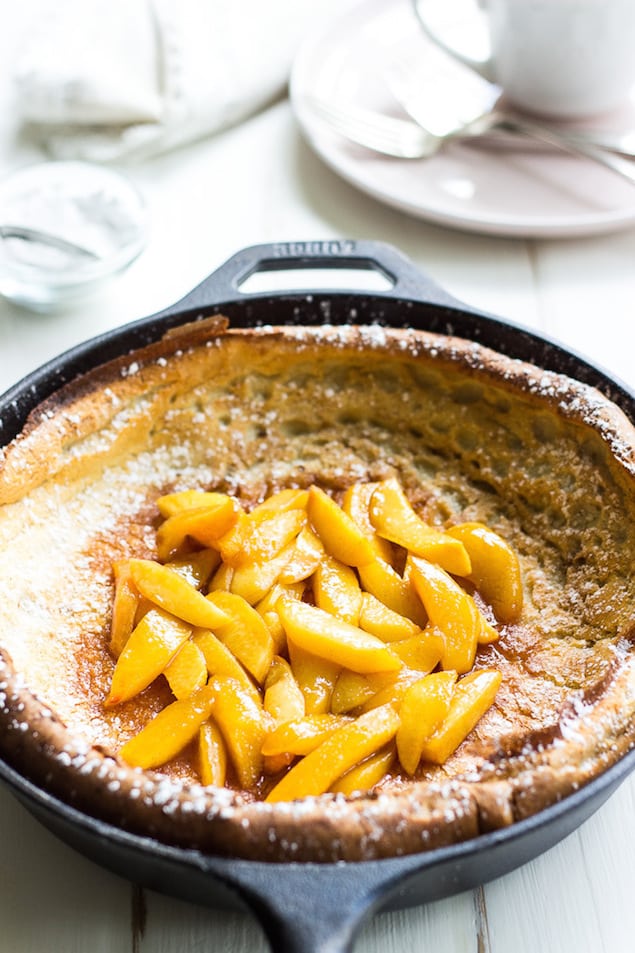 www.thebeachhousekitchen.com
Dutch Baby with Caramelized Peaches
One large, light, airy dutch baby pancake is easy to create on a warm summer morning, but still delicious with caramelized summer peaches. See the recipe.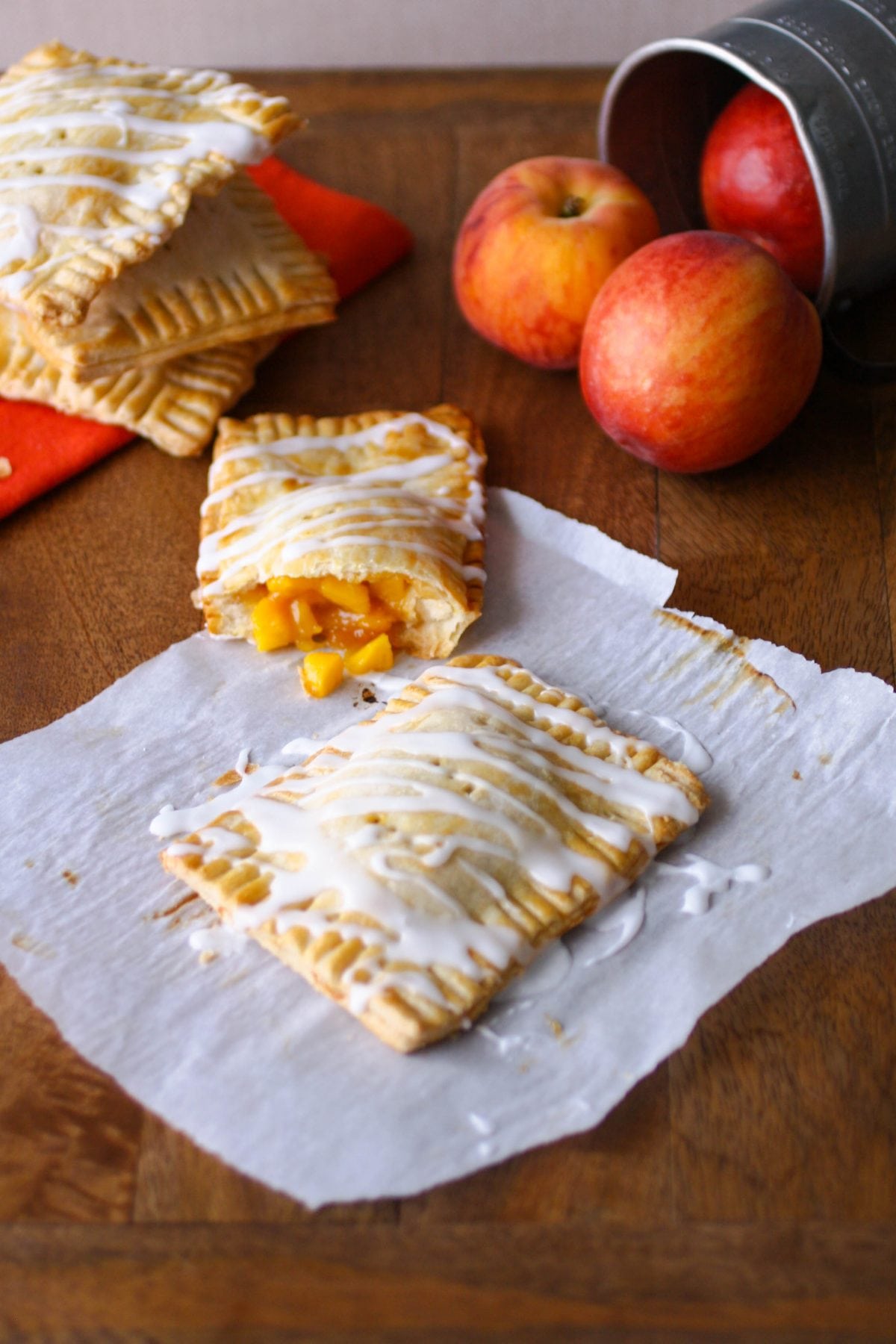 www.azgrabaplate.com
Fresh Peach Pie "Pop Tarts"
Breakfast treat or dessert. See the recipe.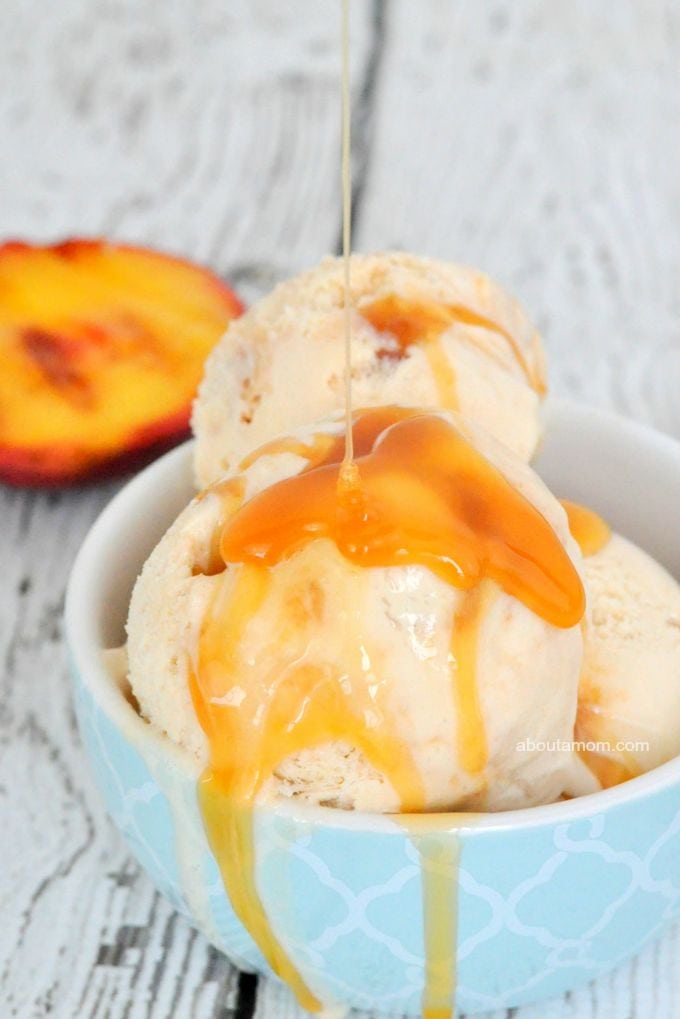 www.aboutamom.com
Grilled Peach Ice Cream
Sweet, caramelized and a touch of smoke. See the recipe.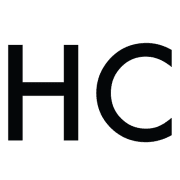 Honest Cooking
The Honest Cooking editorial team handpicks inspiring culinary stories to share with you that we think are beautiful. As an international online culinary magazine with the ambition to truly change the face of online food media we hope to create an inspiring place for serious culinary debate, salivating recipes, interesting food news and international food-fun.