Valentine's Day is approaching, and for all you cook-o-phobes out there, these pavlovas are a wonderful and easy to make dessert.
By Ruby Moukli
This one is for the boys out there who have a special girl to impress this Valentine's Day. And by boys, of course, I mean anyone who might not be much for spending too much time in a kitchen. Wait, I'm being sexist, so let me rephrase that: For all you cook-o-phobes, this one's for you.
See Also
Pavlovas are meringues topped with whipped cream topped with fruit. Simple, stunning and sooooo good. My spin is to use fresh exotic fruits, chosen for their contrasting colours and textures and also for their acidity, which balances out the sweetness of the meringues. Mangoes are a sensual fruit, being soft, sweet and juicy. Pomegranates, an ancient symbol of fertility, are gorgeous ruby red, the colour that most stimulates the senses and gets the blood flowing. And passion fruit… well, the name says it all really. While these three might not all come from the same corners of the world, the flavours do work wonderfully together.
Pavlovas are impressive yet simple, even when you bake the meringues yourself. But, as promised, I'm not going to make you do that. Good meringues are easy enough to find in grocery stores and farm shops. And, so long as your meringues are the only things you're 'cheating' on, your relationship will surely survive this tiny little indiscretion.

Valentine's Day is approaching, and for all you cook-o-phobes out there, these pavlovas are a wonderful and easy to make dessert.
Ingredients
½ cup (125 ml) double (whipping) cream
1 tsp vanilla extract
2 ready-made meringue shells, individual serving size
½ mango, diced
2 passion fruits (look for those with slightly wrinkled skins)
1 handful of pomegranate seeds for garnish
Instructions
Pour the cream and vanilla into a large bowl and whisk until it forms soft peaks. This can be done by hand but is much easier with an electric whisk. If you're not sure whether you've whisked it enough, stop. Too-soft whipped cream is better than churning it into butter, which can happen very quickly.
Place the meringue shells on individual plates and spoon the whipped cream into the centres of each shell. Flatten slightly to make room for the fruit.
Start with the mango, arranging it gently on top of the cream, then slice the passion fruits in half and spoon the insides out on top of the mango. Let it run down the sides if it wants to.
Finally, sprinkle the pomegranate seeds over the tops and serve.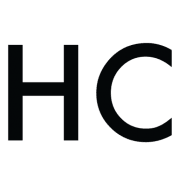 Ruby Rasa
Curious about her British mother's seemingly bizarre love of cheese & onion sandwiches, Ruby moved to England and discovered an island full of people eating them. She now lives among them, works as a freelance writer and photographer and yes, occasionally enjoys a good cheese & onion.