Pavlova with Whipped Cream and Berries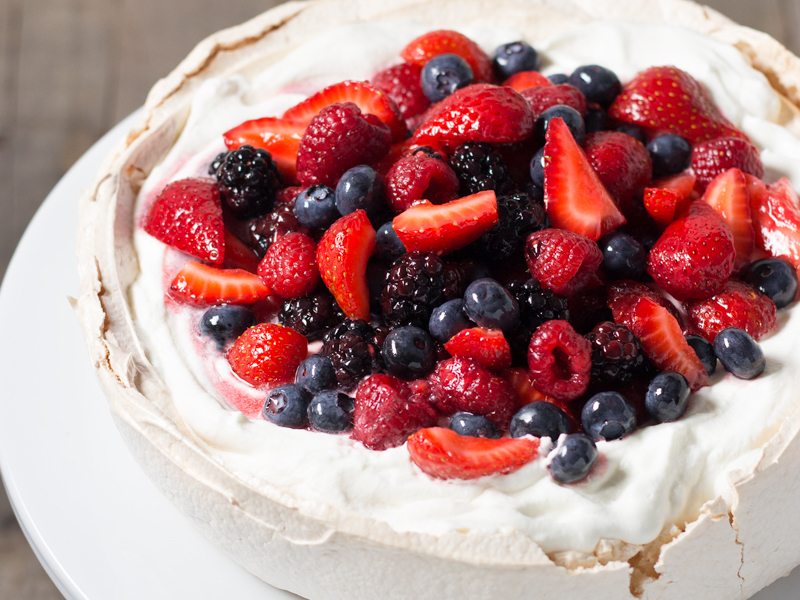 This classic pavlova is crisp on the outside, and marshmallow-like on the inside. Fluffy, whipped cream, and fresh, macerated berries top it off.
This a classic pavlova here. An Italian meringue cake topped with whipped cream and macerated berries. So simple, but so good. The outside of the cake is crisp, while the inside is soft and marshmallow-like. I just love that texture contrast.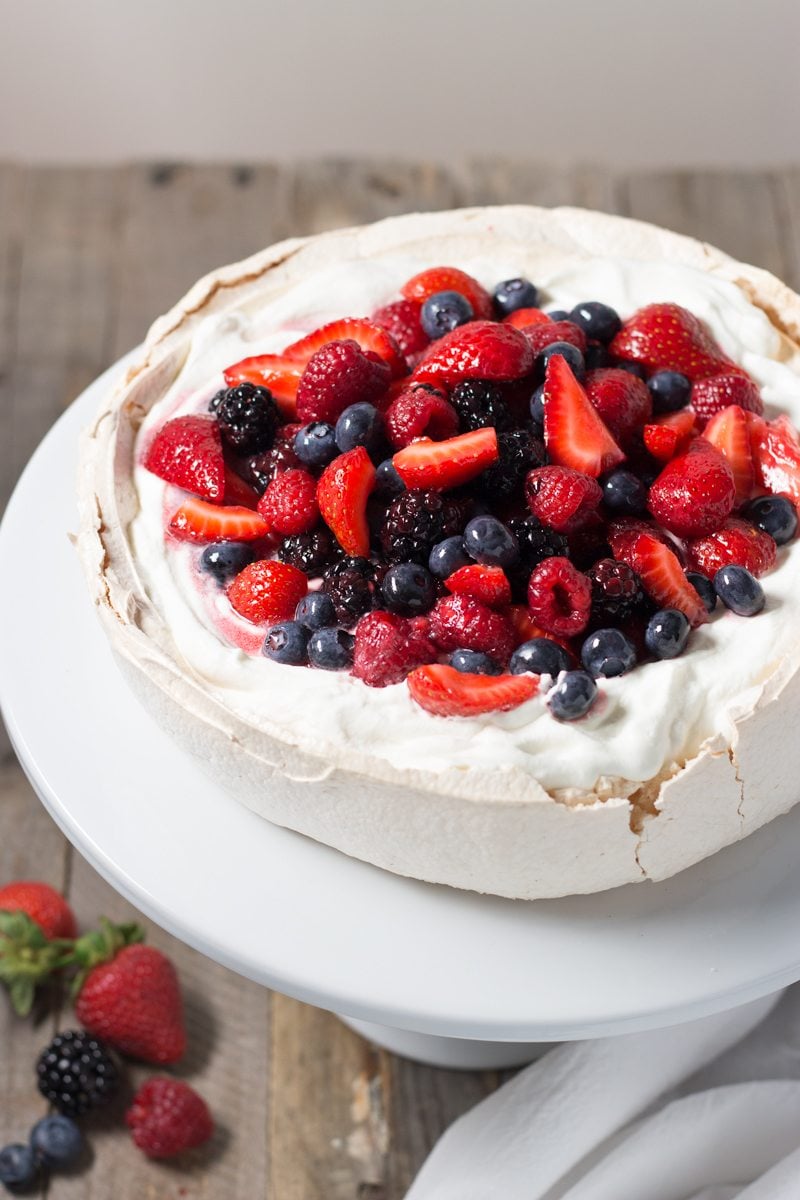 The fluffy whipped cream adds richness, and the berries add that perfect fruity, acidic note to the pavlova. This dessert is so light, it's just perfect for the summer.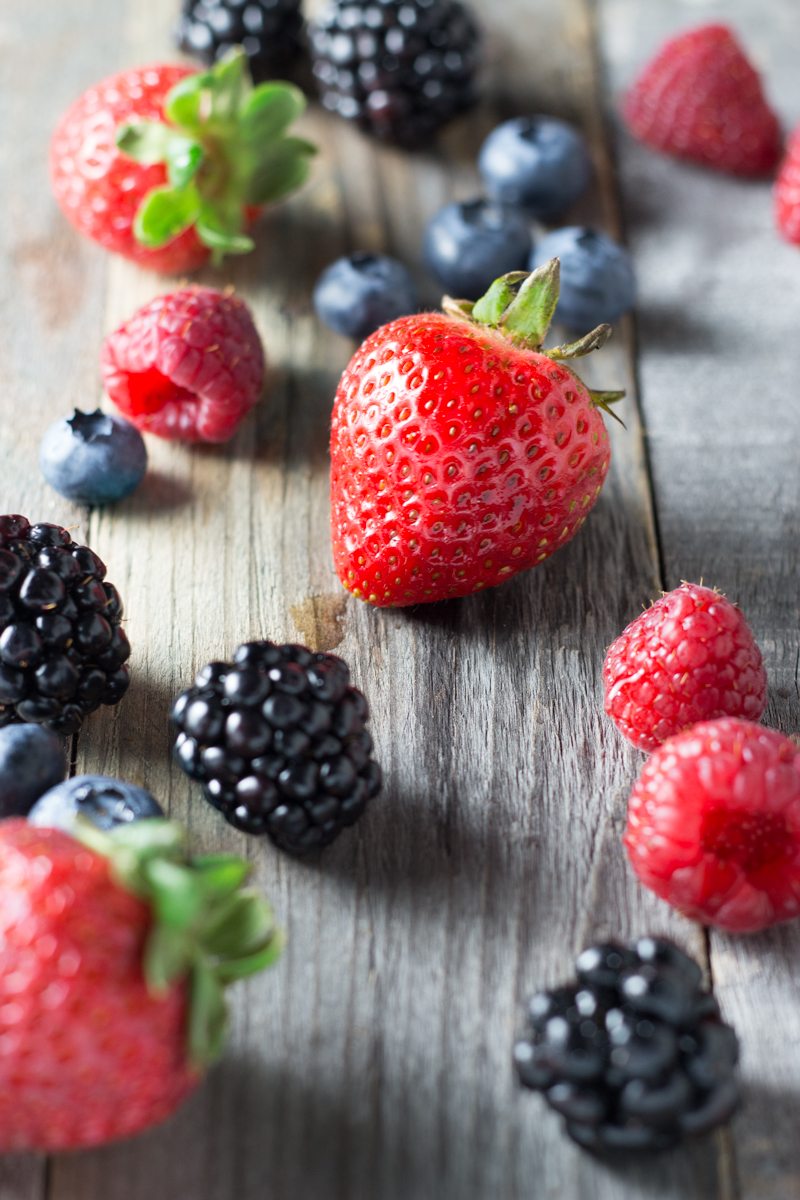 After you pile on the whipped cream and berries on this pavlova, I think some powdered sugar is a nice finishing touch. Doesn't that look good?!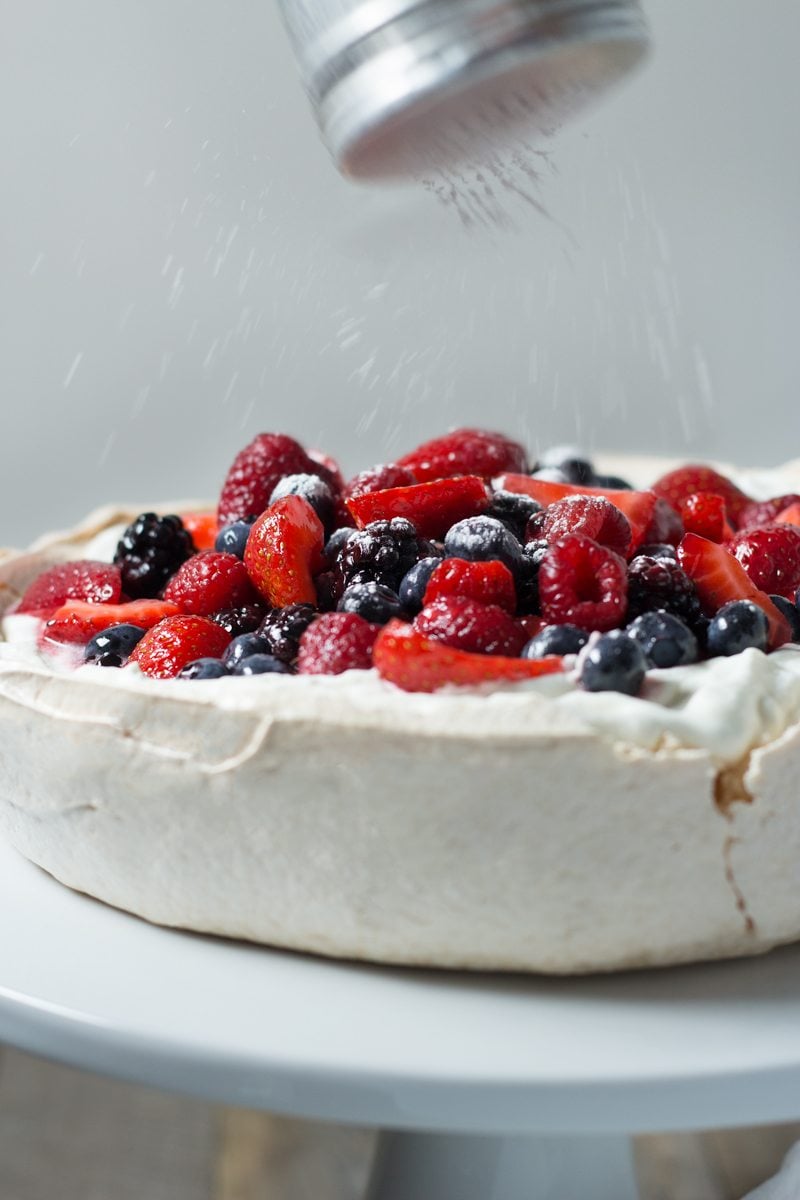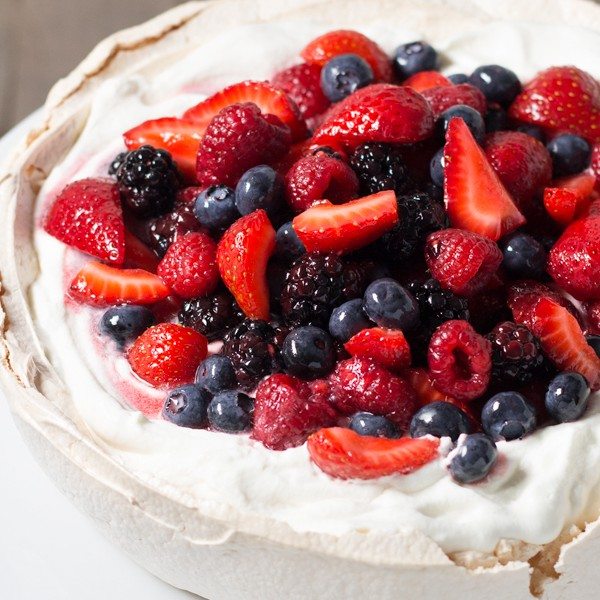 Pavlova with Whipped Cream & Berries
Ingredients
5

large egg whites

¼

tsp

cream of tartar

¼

tsp

kosher salt

1

cup

granulated sugar

½

tsp

vanilla extract

1

tsp

cornstarch

4

cups

mixed berries

halved or quartered, if large

1

tbsp

granulated sugar

or to taste

1

tbsp

lemon juice

or to taste

Pinch

salt

1

cup

heavy cream

1

tbsp

powdered sugar

Pinch

salt
Instructions
Preheat the oven to 300°F. Line a baking sheet with parchment, and trace a circle using a 9 inch round cake pan.

Add egg whites to the bowl of a standing mixer fitted with the whisk attachment. Beat over medium speed until frothy. Mix in cream of tartar and salt, and continue to beat.

When the egg whites begin to go from frothy to white, start gradually adding the sugar, 1 tablespoon at a time. After all of the sugar is incorporated, increase the speed to medium-high and beat until stiff peaks form.

Add in vanilla. The mixture is ready when the egg whites hold their shape, and feel smooth to the touch, rather than gritty from undissolved sugar. Sift in cornstarch and fold to incorporate.

Transfer the meringue to the prepared baking sheet. Use a rubber spatula to form a cake shape, using the circle outline as a guide. A small, offset spatula can be used to refine the shape. Form the sides about 1 inch higher than the center to allow room for the whipped cream and berries to sit.

Bake on the center rack of the oven for 45-60 minutes or until the pavlova is dry on the outside and makes a hollow sound when tapped. If desired, you may reduce the oven temperature to 250°F after 30 minutes and bake the pavlova for an additional hour or to desired doneness, in order to create a thicker crunchy exterior layer. When done, shut off the oven and prop the door ajar. Allow to cool completely in the oven.

One hour before serving, macerate the berries. In a large bowl, combine berries, sugar, lemon and salt. Refrigerate until ready to use.

For the whipped cream, add the heavy cream to the chilled bowl of a standing mixer, fitted with the whisk attachment. Beat on medium-high speed for about 30 seconds, or until somewhat thickened. Add the sugar and salt. Continue to beat until soft peaks form, about 1 more minute.

To serve, spread the whipped cream over the pavlova. Top with berries. Slice and enjoy.
Sabrina Russo
My Three Seasons represents the 3 key factors that are most important to me in cooking. #1 Seasonal ingredients #2 Proper Seasoning (don't skimp on that salt!) #3 Cooking like a Seasoned chef (technique is everything). My name's Sabrina. I live in NYC. I'm a registered dietitian with professional cooking and food styling experience. Come cook with me.