After exploring many corners of the world, honing his craft, the Michelin-awarded chef Paulo Airaudo, is now embarking on the most exciting challenge of his professional life as he opens his first solo restaurant, named after his daughter. This time the stakes are high and all bets are off. This time it's personal.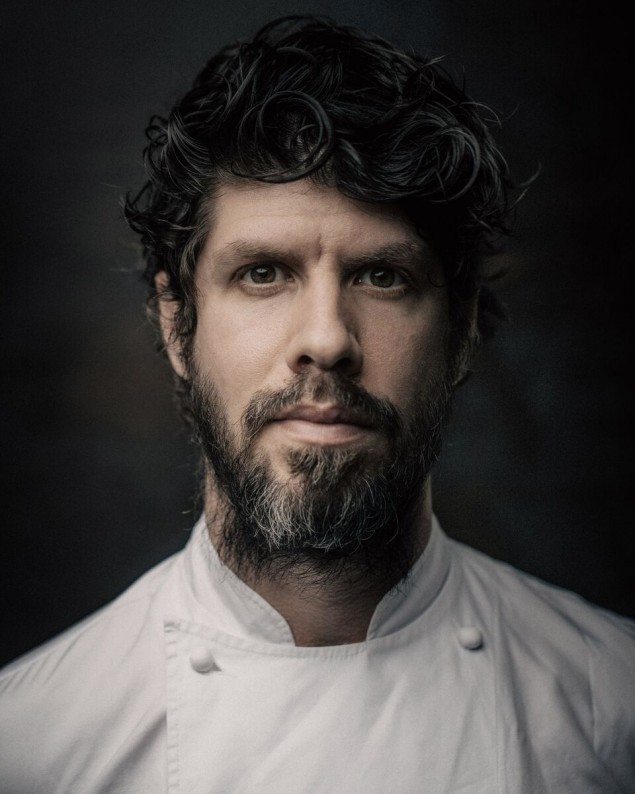 Most of us fondly remember the adventurous gameplay of 8-bit games like The Super Mario Bros. With an elaborate backstory, your task was to guide the food-loving protagonist through playful worlds, in search of the fairy princess, collecting stars, mushrooms, flowers and coins on the way to help your quest. Each world more challenging than the other, but giving you the necessary abilities and items needed to face your final challenge: the all or nothing battle between the evil King Koopa, to save the princess and reclaim your rightful place in the kingdom.
Real life Super Mario
In a not so imaginary world, the creative chef Paulo Airaudo's life can draw remarkable parallels to Nintendo's famous mascot in many ways. Just like Mario, 32-year old Paulo has travelled the world: From the high altitudes of Peru, through the scolding climate of Mexico, to the simple life in Poland and the rich cultures of Italy. Now he has finally reached the end of a chapter; the ultimate level of the game, where he is utilizing all of his acquired talents for his biggest adventure yet.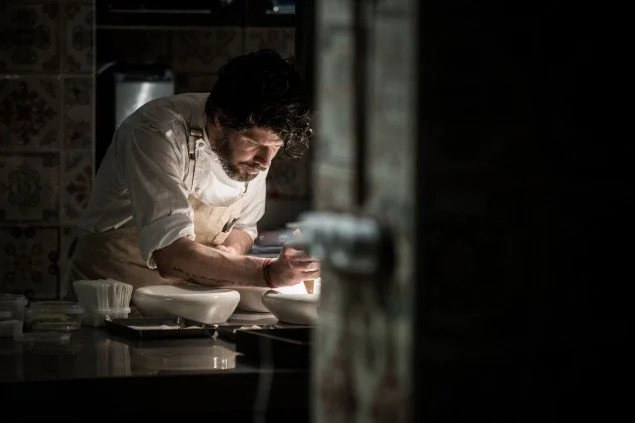 The adventure is Amelia – the first restaurant solely owned and managed by Paulo, following his vision and style of how fine dining should be. The backdrop for this anticipated venue is not just anywhere. Amelia will open in the Michelin-mecca of the West: the northern Spanish city of San Sebastián.
San Sebastián has the second highest number of Michelin stars per-capita, surpassed only by Kyoto in Japan. Amelia will be in the company of some of the world's best restaurants including (but definitely not limited to) Mugaritz, Arzurmendi, Asador Extebarri, and Arzak. All four amongst the top 50 best restaurants in the world, with the latter being one of the many places worldwide that Paulo has had his gastronomical path in. Paulo takes a relaxed approach to the high standards of cuisine in the region though:
"I don't see it as a competition, but more of a compliment to the city. I used to work in London, and the competition there is way more fierce. In San Sebastian you have the best of the best, because all the fine-dining restaurants are operated by Spaniards who have been there for years and years, whereas in London new restaurants open and close all the time", Paulo explains.
Personal project
Fine dining restaurants are not new to Paulo, who has a strong résumé. Other than a short stint at the before-mentioned 3-star Michelin awarded Arzak, Paulo has also worked at the equally 3-starred Fat Duck on the outskirts of London. After that a range of restaurants – from Scotland to Italy – before he moved to the beautiful city of Geneva and co-opened La Bottega.
The success was immediate, and the restaurant received its first Michelin star only five months after opening the doors. After a few years Paulo decided to try something new, which lead him to San Sebastián.
"After leaving last summer, I created the company in August and started doing the research. While looking for the best conditions I still managed to gather more inspiration by working in both Poland and Hong Kong. For me, there was no rush in opening. This is my personal project so I would rather take my time and make sure everything was right, rather than to rush open a restaurant just to make money".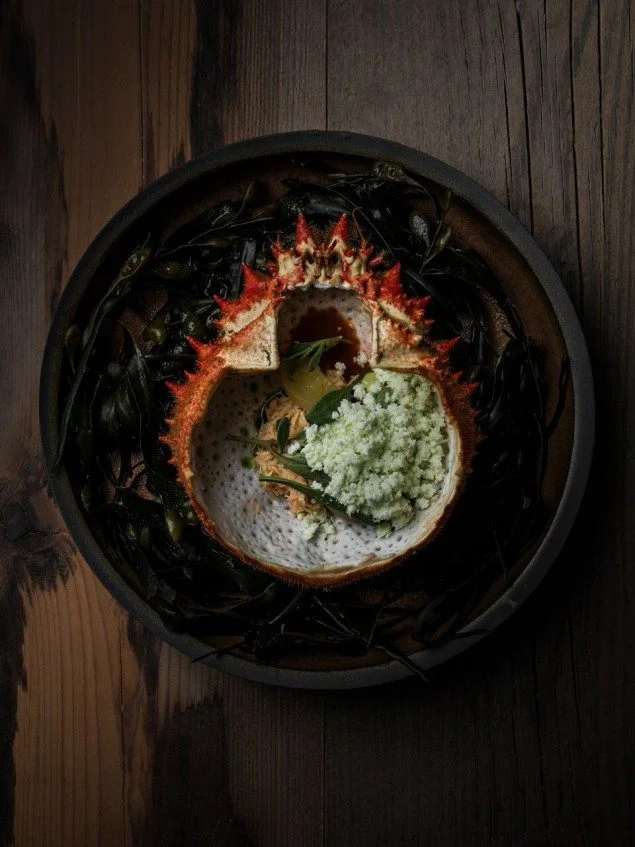 For a well-travelled chef like Paulo, who has never been in the same place for more than a couple of years, this is a big change and he now sees it as the perfect time to open his own place.
"I've always said that a restaurant is not owed by the profit it makes, but by the quality of food it produces and I stick by that. I have big plans for this place and a lot has changed. I now have a family and it's time for me to move forward in another way and have solid base for us", Paulo explains and adds that Amelia Restaurant is named after his 2-year old daughter, Amelié, he has with Bellen, his wife of 7 years.
"We named the restaurant Amelia to give it a Spanish twist, but it's an ode to her. And with a name like that I don't feel this project could be any more personal and familiar."
Home-cooked meals with a Michelin twist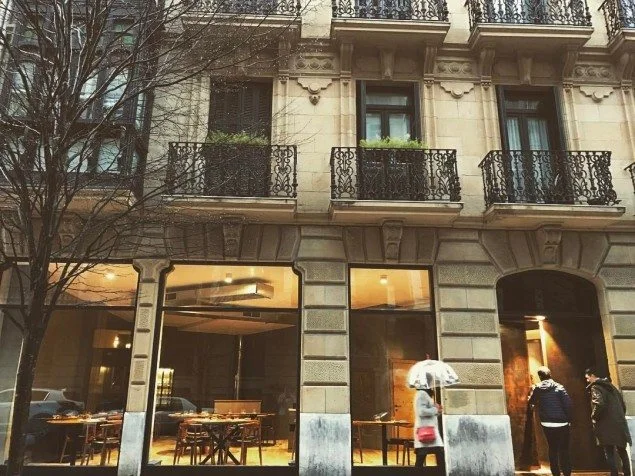 Calling it his personal project is no understatement. The 50-seat restaurant has unpolished walls, with great big windows out to a part of San Sebastián with romantic streets filled of fine Parisian style architecture and ornate street lamps. Downstairs you enter the grand kitchen, which pays homage to Paulo's grandparents with kitsch Verona-tiles and 14 seats in the kitchen for private parties up close and personal with Paulo cooking right next to you, as well as communal dining where you share the experience with strangers.
In the main room the raw walls are covered with modern art, hand-selected by Paulo, picking only items he would have in his own home, including a sculpture of the Super Mario Bros – a manifestation of the metaphor of his own adventures. From the décor, to the recipes, and even the name of the restaurant itself: it is very evident that Paulo is putting all his eggs in one basket with this project. It's all or nothing.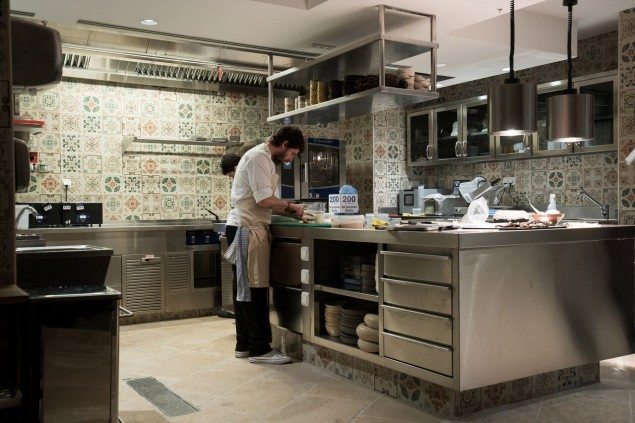 "Both the interior of Amelia as well as the style will reflect my personality and my previous travels to other countries. I have a very eclectic background. I was born in Argentina and I have Italian family. My roots will be very present at all times, but I'm also incorporating my travels and the experiences I've made, as they are a big part of the person and chef I am today", says Paulo and adds that he doesn't want to put a label on his food.
"I'm aiming to serve good and tasty food, that you want to eat again and again. The way my grandparents did it, but with a modern twist".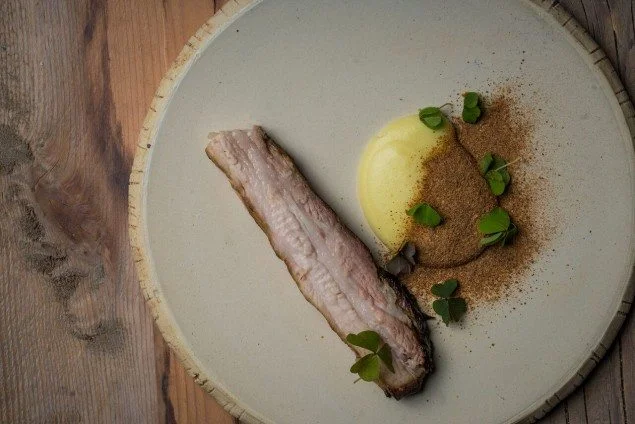 From graphic design to gastro cuisine
Paulo does not only pay homage to future generations but also the past, as he cites his grandparents as a huge inspiration for his fascination with cooking. Before turning to gastronomy Paulo was dabbling in all sorts of career paths, including enrollment in a school for graphic design.
"I grew up in a house where cooking was everything. From when I was little I remember being in the house of my grandparents and playing with the kitchen tools, as my grandmother was cooking. I still remember the nice scent coming from the pots, and I want to emulate this, while adding a personal twist", Paulo says.
As much as it was the fond memories from his childhood, his love for traveling also played a major part in becoming the chef he is today. Evident from his track record of not being able to remain in one place for too long, Paulo also says the adventurous spirit and eagerness to explore is what makes him the chef he is today.
"I love to eat and I love to travel and I think that's why I ended up becoming a chef. This line of work allows you to work anywhere in the world no matter if you know the language or not. Seeing new places, new cultures and new foods is what inspires me the most", Paulo explains.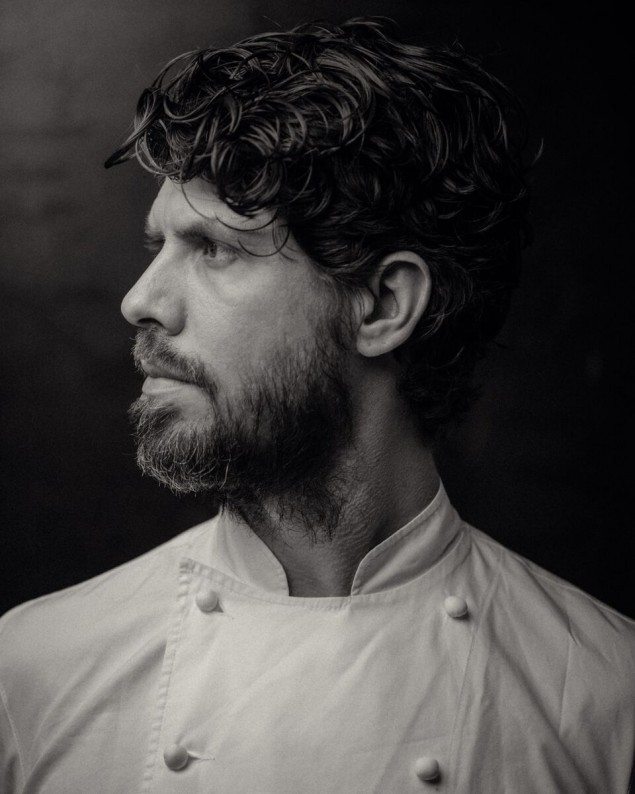 When the stars align
Mixing the old with the new and the modern with the familiar is also how Paulo intent on standing out in a star-filled city like San Sebastián. Asking how he felt about opening in such a competitive city, Paulo answered without skipping a beat:
"There is no question that the city is filled with incredibly talented people who have earned their Michelin stars. But I will be the only expat here with a previous Michelin rating and although it will be a big challenge, there is perhaps also a gap for it here", Paulo says and adds that opening in San Sebastián has both pros and cons.
"The food scene in San Sebastián is already well-known so the Michelin guide knows we exist. In London it's different. There you have to spend a lot more money on marketing to get brand awareness, so in that way it's someway easier to open here".
In the end Paulo adds that although they will aim for recognition by the Michelin guide, it's not his primary goal with the opening of his lovechild.
"We aim to serve good food and if we do it, they will recognize us. For me it's all about having happy guests who wants to come here repeatedly. I of course hope that the established chefs of the city will come and support me and see what I have to offer, but my way of cooking has never changed. I don't cook for celebrities and sports stars – I cook for everyone".
The doors to Amelia officially opened a few days ago on the first day of April, and bookings can be made through www.ameliarestaurant.com.
San Sebastián will undoubtedly not be the final chapter for Paulo's adventures, because like Mario he will always be on a quest to collect more stars – be it proverbial or the Michelin kind. But like any good video game or movie, we'll have to soak in the excitement and thrill of the first adventures before being served a sequel.
Daniel S. Bahrami
Daniel S. Bahrami is a Barcelona based writer with a background in digital communication and journalism in Copenhagen, Denmark. He has been part of the editorial staff of the biggest Danish fashion magazine, Eurowoman, and has worked freelance for several other publications as well as experience in fashion and gastronomy PR.