After a lovely morning walk with the swans, this banana bread loaf was the perfect breakfast treat.
By Sarah Kenney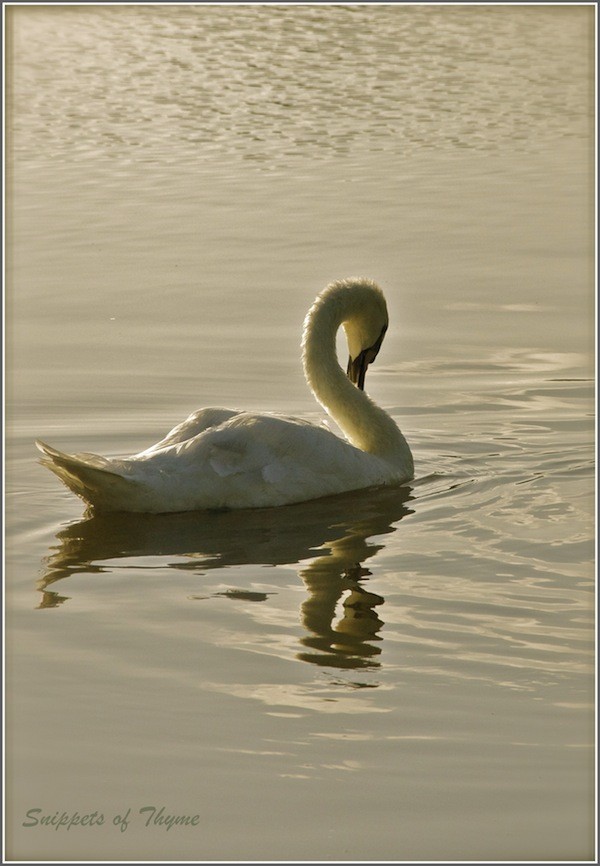 Sometimes on my morning walks, I hardly notice a thing.  My mind is so immersed in thoughts of past, present, and future issues the rumble and roll around in my head.
Not this morning.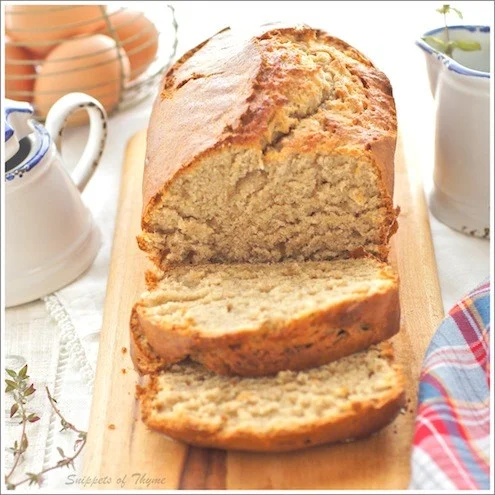 Patrick was home baking a loaf of banana bread.  I thought I would get an early start on the day by taking a long walk.  Really,  it was justification for cutting myself a thick slice of this delicious bread when I returned.
On this early summer morning, this pair greeted me on the lake.  They silently presented themselves in such enchantment and grace that words just cannot describe.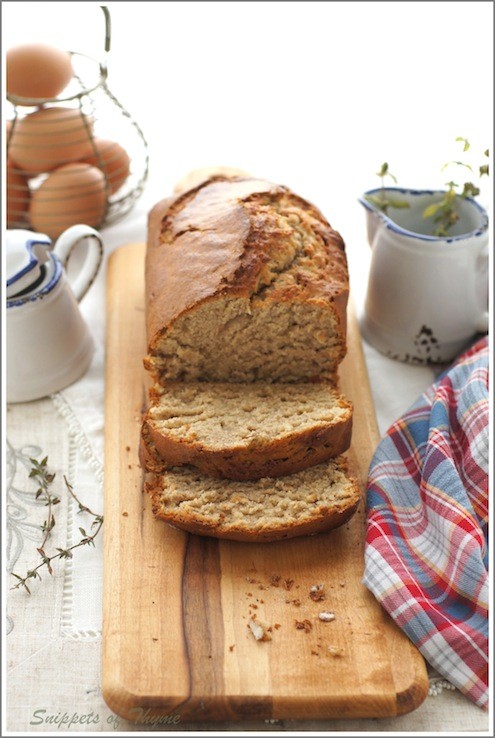 Their movements were so in tuned with one another that all I could do is stare and sigh.  If you have ever seen the ballet "Swan Lake" one of the most sought after achievements of the ballet is to have a stage of dancers moving in complete harmony.  Now I could see where that idea came from.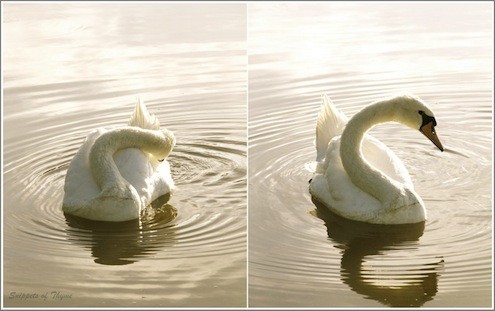 So much has been going through my mind this year.  I've entered my forties.  My children are at cross roads with life changes of their own.  Moving to the south has brought back wonderful memories of living in the south…as well as very sad ones.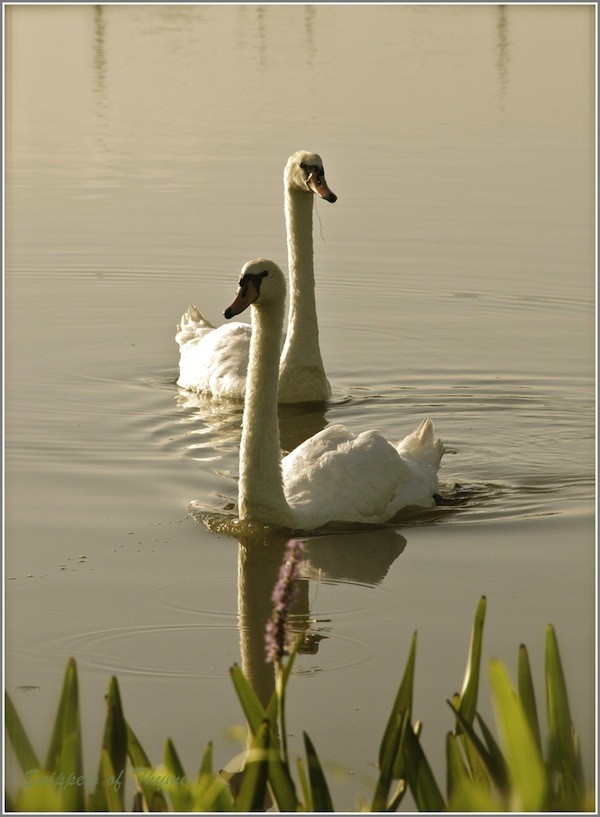 While standing there watching the powder white swans softly glide through the cool morning water, two other people stopped with me to stare as well.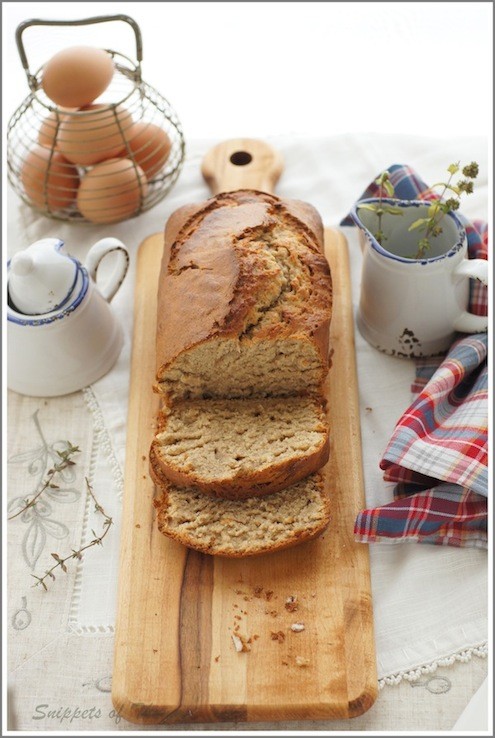 Between the three of us, we didn't share the same language or culture, but we sighed and smiled at each other in recognition of this beautiful scene before us.
There was  a definite bond and agreement that we sensed.  I almost wanted to hug these two people as we slowly moved on our own ways a few minutes later.
Maybe I should have.
See Also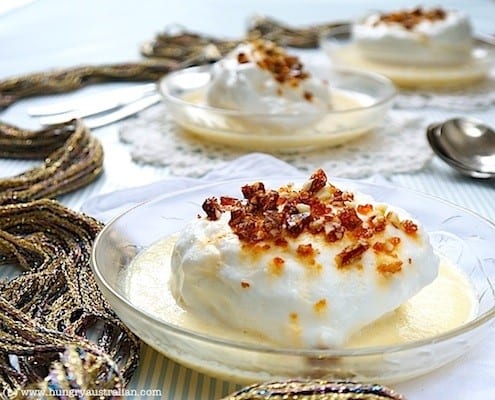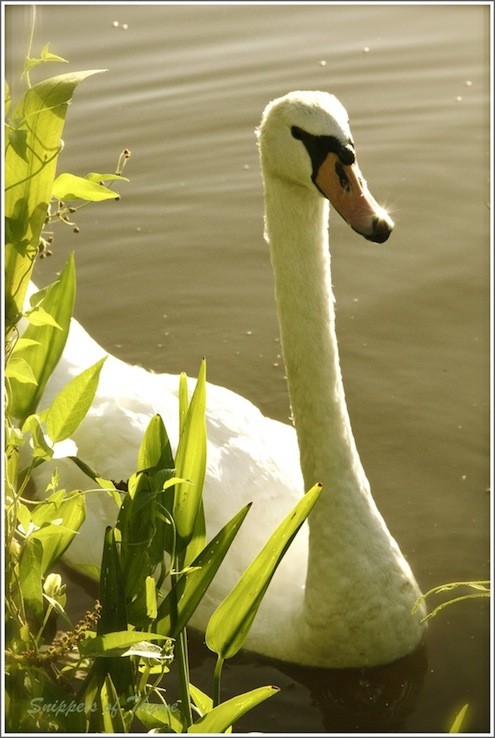 Even with so many thoughts running through my head so early in the morning, I knew these swans were here to whisper into my fogged mind something I needed to hear.
"Look at the beauty around you" they softly encouraged.  "Live for the here and now.  Don't dwell on the past and worry about the future".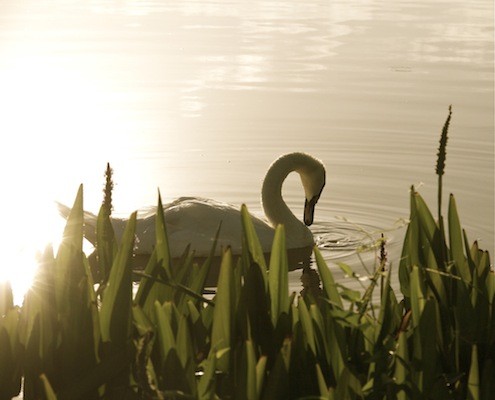 I still see the swans at the lake on occasion.  I'm going to visit with them again.  Soon.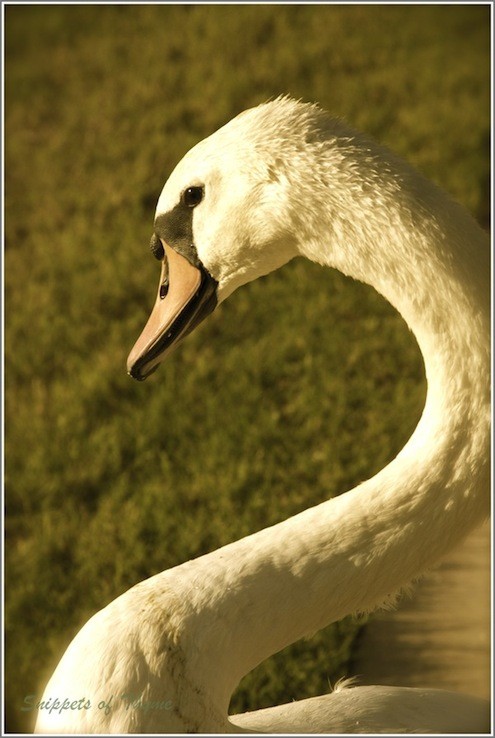 Have you ever looked into a swan's eyes?  They seem to hold serious wisdom in their eyes.  They have a powerful stare that speaks volumes when you dare to look and think about what words they might say.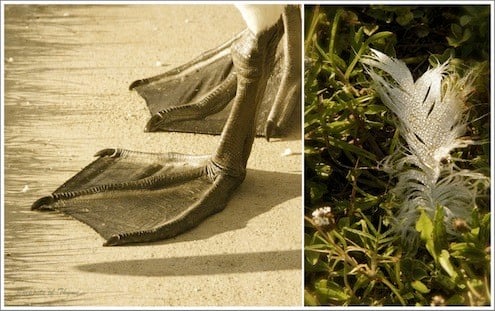 We enjoyed that delicious banana bread that morning.  I think of the swans almost daily.
Slow down.  Live in the present.  Worry less about the past.  Stress not about the future.  Enjoy.  Things like warm toasted banana bread fresh out of the oven.

Patrick's Banana Bread Loaf
After a lovely morning walk with the swans, this banana bread loaf was the perfect breakfast treat.
Recipe Type:
Dessert, Breakfast
Ingredients
2 cups all-purpose flour
1 teaspoon baking soda
¼ teaspoon salt
½ cup butter
¾ cup brown sugar
2 eggs, beaten
2⅓ cups mashed overripe bananas
Instructions
Preheat oven to 350 degrees F (175 degrees C).
Lightly grease a 9x5 inch loaf pan.
In a large bowl, combine flour, baking soda and salt. In a separate bowl, cream together butter and brown sugar.
Stir in eggs and mashed bananas until well blended.
Stir banana mixture into flour mixture; stir just to moisten.
Pour batter into prepared loaf pan.
Bake in preheated oven for 60 to 65 minutes, until a toothpick inserted into center of the loaf comes out clean.
Let bread cool in pan for 10 minutes, then turn out onto a wire rack.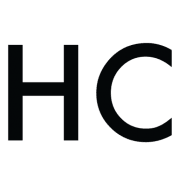 Sarah Kenney
Sarah is an adventurous food photographer and writer who has moved six times with her family from the U.S. to Wales, Japan and back. They are affectionately known as "The Rolling Stones". She is a passionate chef who thinks that their experiences living in Louisiana, Michigan, New York, Missouri, Kansas, and now Texas culminate in shared meals and tales around the table as her family experiences each regions offerings of cuisine and culture. Texas is her current stop and good food and good times are a passion of this southern state. She writes about her foodie adventures in her blog "Snippets of Thyme".