Emma Bengtsson, the pastry chef at Michelin-starred Aquavit – a pioneer of Nordic cuisine since first opening in 1987 – was recently nominated for Food & Wine magazine's The People's Best New Pastry Chef award.
By Kalle Bergman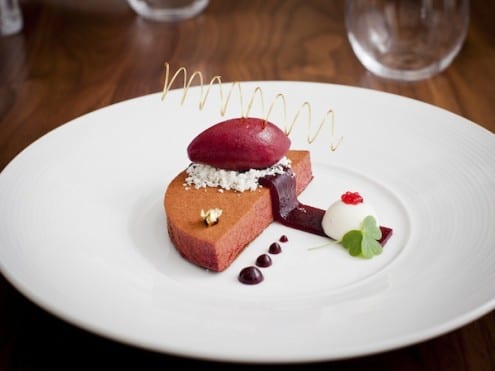 At Aquavit since 2010, Emma has continuously presented innovative desserts that showcase classic Nordic flavors. She works with ingredients native to the Nordic countries, often highlighting the region's affinity for luscious dairy and range of berries.
Her creative craftsmanship can be seen in each of her offerings, from a carrot gelée and star anise infused rainbow carrots in Carrot and Vanilla to chocolate tapioca snow and honey tuile nest in Chocolate and Texture and a goat cheese parfait egg with sea buckthorn yolk in the Arctic Bird's Nest.
In keeping with the traditional organization of a professional Swedish kitchen, Emma and Aquavit's Executive Chef, Marcus Jernmark, collaborate to create a focused dining experience and unified flavor profile for the restaurant.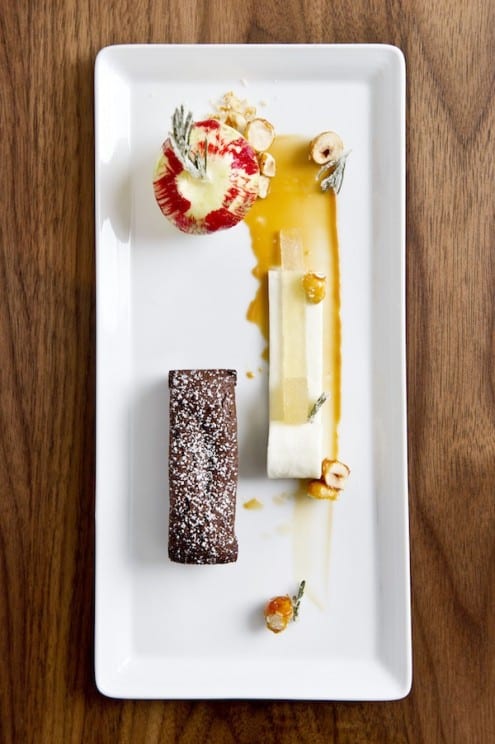 A native of Sweden, Emma attended Stockholm's Hotel and Restaurant School, where she trained in savory, pastry and also front of house operations. During an internship at Edsbacka Krog, the only Michelin two-star restaurant in Sweden at the time, Emma discovered pastry was where her passion truly laid. She remained there for five years.
Other experience in Sweden includes Restaurant Prinsen, Stockholm's oldest and busiest bistro and Operakällaren in Stockholm's Opera House.
Vote for YOUR favorite pastry chef HERE (voting closes April 8th).