Pastel de Nuez is an old Sephardic walnut cake family recipe. It is a delicious, moist kosher recipe that is perfect for passover, but you can totally enjoy it all year round.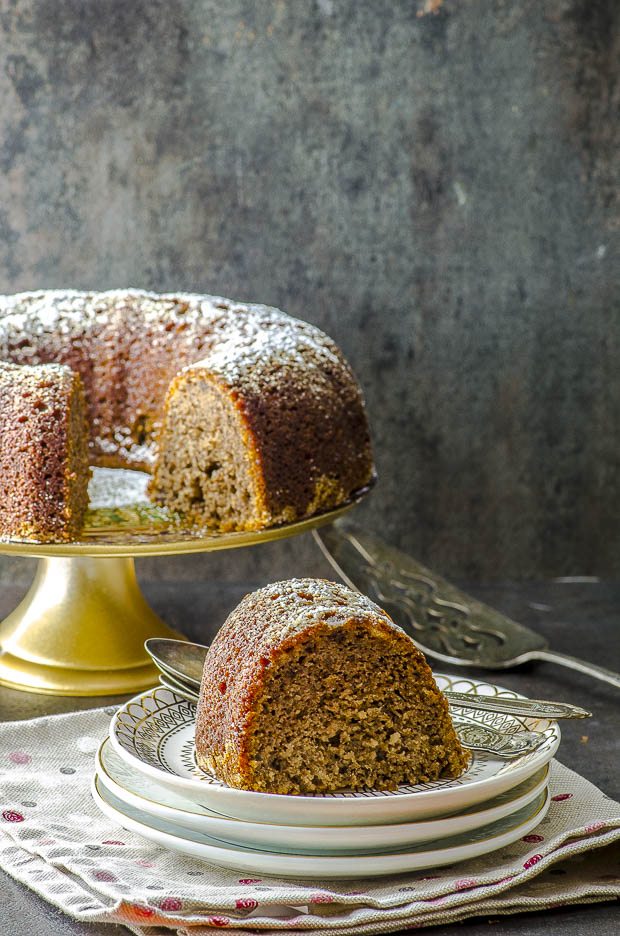 My brain is like this huge board filled with sticky notes of memories of my life. It is scary, freaky, really how I remember EVERYTHING. Gets me in so much trouble.
There is a positive side to it though. All my childhood memories are stored up there in my head. All I have to do is close my eyes, and there they are.
And when it comes to Passover, the first memory that pops up for me is my mom's walnut cake. I remember sitting with her in the kitchen, watching her make it. Moist, light, fluffy. Perfect every time. The sad thing is, she stopped making it after we all moved out and the recipe is now gone, because she never wrote it down.
So here I am, experimenting again, using the bits and pieces I can remember. After trying just a couple times, this was the result. Not exactly my mom's walnut cake, but pretty darn close. I can thank my memory for that.. but this time, I'm not taking any chances. I am writing it down. And sharing it too.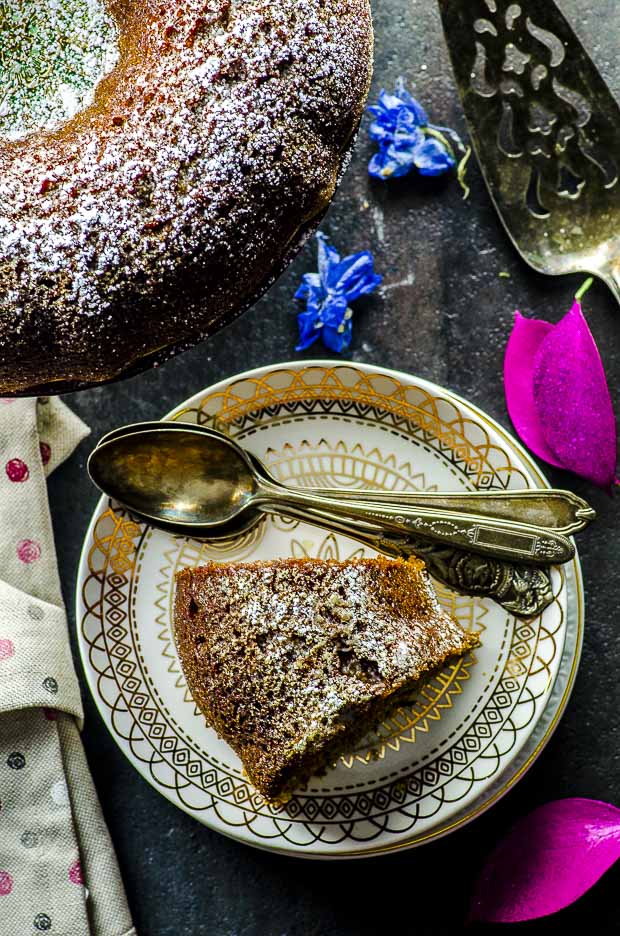 See Also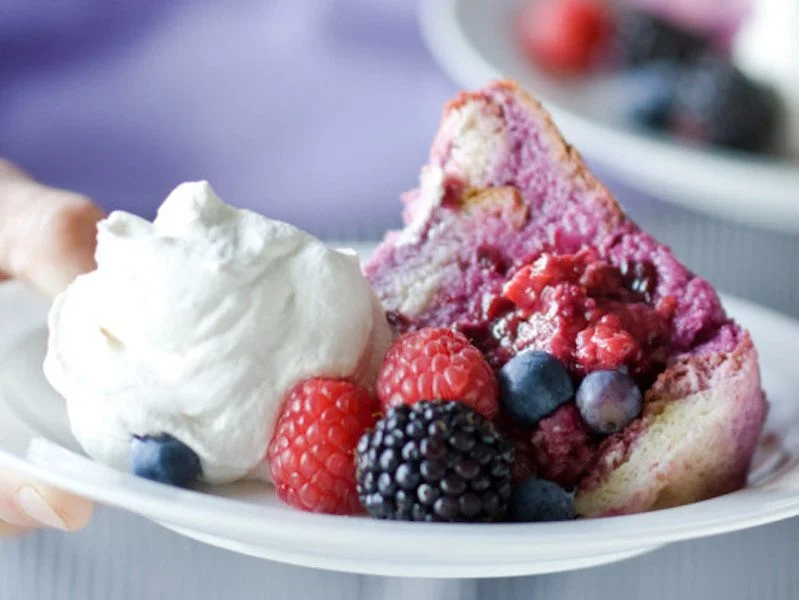 Full of walnuts, cinnamon this walnut cake is super moist and has the warmth of cinnamon and sweet wine, you will surely want to make it more than once.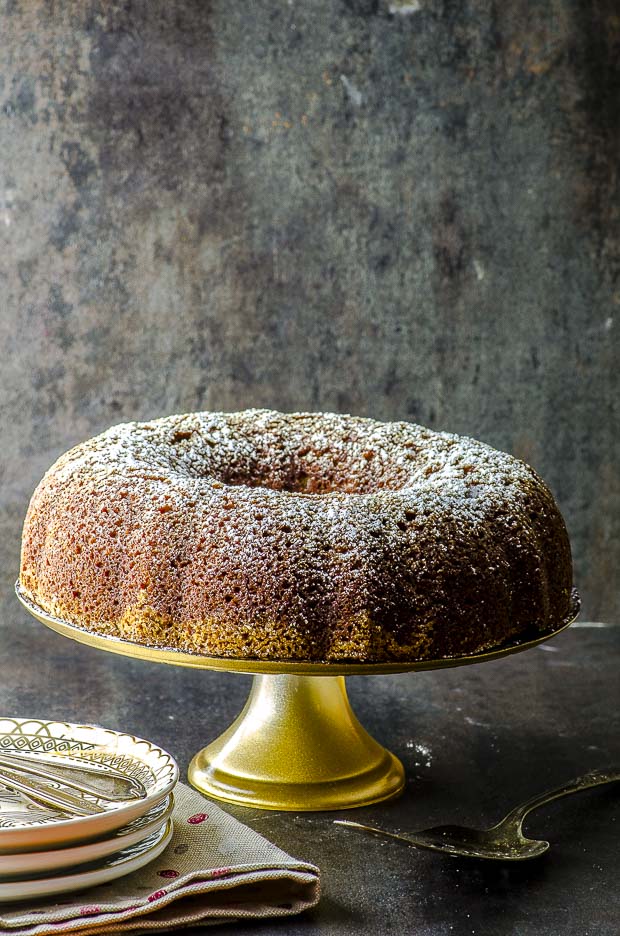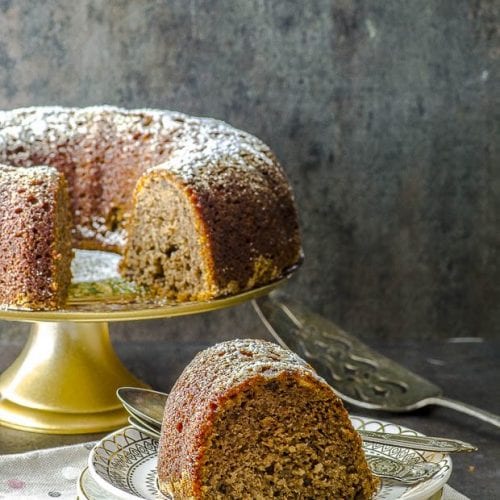 Pastel de Nuez: Sephardic Walnut Cake
Vicky Cohen and Ruth Fox
Ingredients
1

cup

of matza cake meal

1

cup

ground walnuts

2

tbsp

of Passover baking powder

1

tbsp

cinnamon

5

eggs

separated

1

cup

sugar

1

tsp

vanilla extract

2/3

cup

vegetable oil

1

cup

kosher sweet wine
Instructions
Preheat the oven at 350F. Generously coat a Bundt pan with cooking spray.

In a medium bowl, mix cake meal, ground walnuts, baking powder and cinnamon. Set a side.

Beat egg whites on high speed until stiff peaks form.

In a large bowl, beat egg yolks, sugar and vanilla at medium speed, until creamy pale yellow, 3-5 minutes.

Slowly pour oil. Beat for another minute until well incorporated.

Reduce speed and add wine. Beat until well combined.

Add flour mixture and beat at low speed for another minute.

Using a spatula, carefully fold egg whites into cake batter. Pour into prepared pan and bake at 350F for 45-50 minutes.

Let the cake cool for about 30 minutes.

Run a butter knife around the sides. Place a serving plate on top of the pan, flip it over shaking it slightly. Remove the pan. When the cake has completely cooled, sprinkle some powdered sugar on top.
Vicky Cohen and Ruth Fox
We are two sisters born and raised in Barcelona, Spain, with Sephardic and Middle Eastern roots. We grew up eating the best, most flavorful, comforting home-cooked meals prepared by our mom, who taught us everything we know about cooking. When we moved here to the U.S. we felt it was really important to keep our traditions and background alive, and we've done so by sharing it with everyone we've met throughout the years. After all, what better way to make new friends and share our love and culture than through food, right? Our friends have come to enjoy our food and gatherings so much that are always asking us for our recipes. That inspired us to start a cooking blog called "May I have that recipe" where we share recipes we've created inspired by our multicultural background.