Passion for Portugal: Food and Wine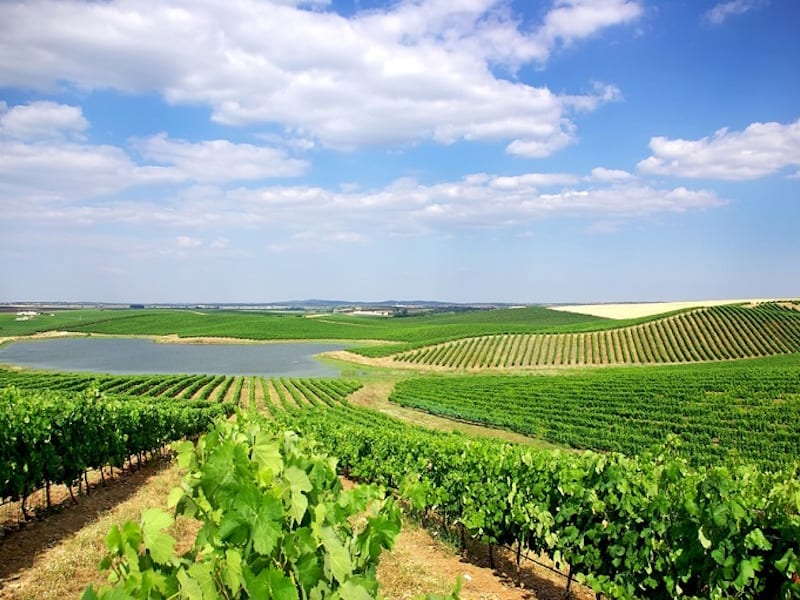 Rich in gastronomic treasures, Portugal's cuisine finds new interest among diners with some impressive bottles coming from their beautiful wine country.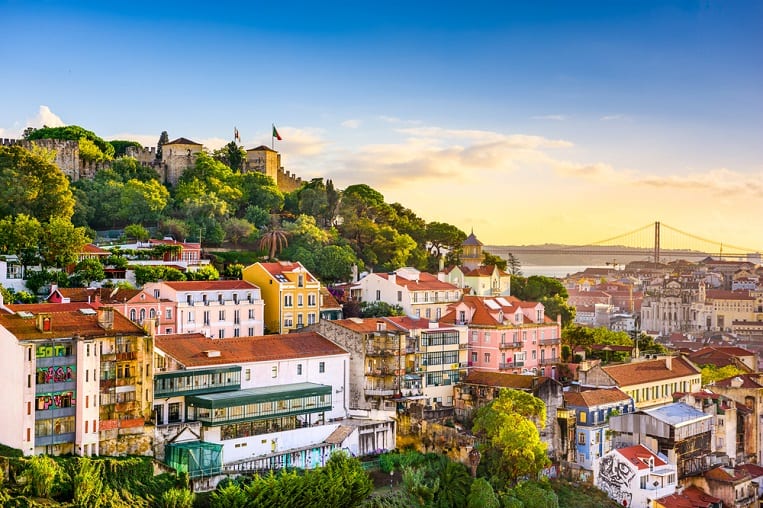 Shutterstock:Sean Pavone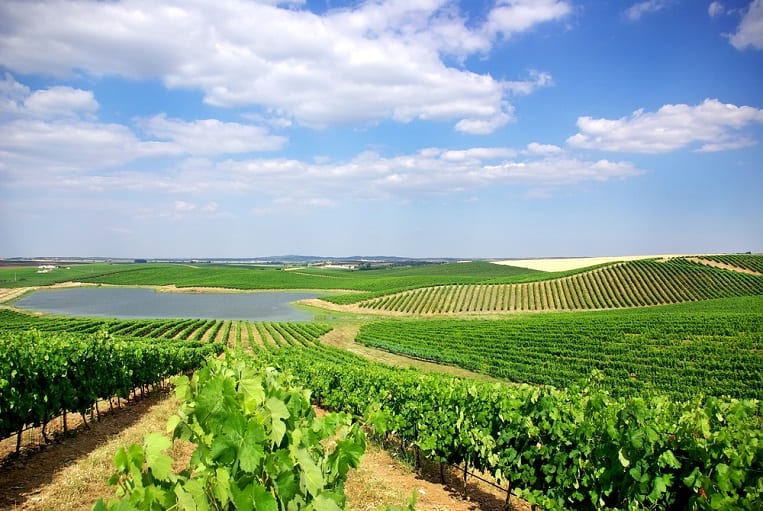 Shutterstock: Marafona
Is Portuguese cuisine the new Italian? Maybe not yet, but Rui Correia, chef and owner of Douro, a modern Portuguese restaurant in Greenwich, Connecticut, would like to think it's well on its way. He and his comrades—David Baverstock and Pedro Lopez Vieira from Portugal's Esporão winery—have a passion for the country and its up-and-coming food and wine scene that's hard to match. On a recent food crawl through a predominantly Portuguese neighborhood in Newark, New Jersey, called the Ironbound, a group of food writers followed Chef Correia and company on a trip to learn about Portuguese food traditions. From beautiful sausages produced at H. Lopes Sausage Company to the insanely delicious pasteis de nata (egg custards) at Teixeira's Bakery to Seabra's Marisqueira, where fresh seafood is flown in from the motherland, it was easy to see why Portugal holds a special place in their hearts and on their palettes. But the most exciting discovery of the evening? Portuguese wines. From light to rich whites to a lovely rosé to a full-bodied red to tawny port, it was eyeopening to taste what the country has to offer. Each wine was unique, well balanced and delicious.
Wines of Portugal
Portugal is known for its port (brandy-fortified wine), but in recent years, winemakers there have been taking the reds they use for port and showcasing them by themselves, as well as coming out with new interesting whites and rosés. Portugal has more than 125 indigenous grapes, with about 50 used on a large scale, making for a treasure trove of new flavors and interesting blends.
Esporão, a leading Portuguese maker of wines and olive oil, produces the top-selling wines in the quality-wine sector in Portugal. No question, David Baverstock, chief winemaker and 2012 winemaker of the year by Portugal's Revista dos Vinhos magazine, knows his stuff. His passion and knowledge came through with every wine presented. As he sees it, "there's a bit of sameness about new world wines because they all use the same grape varieties." Portugal offers a chance for something different. Here are some traditional Portuguese dishes paired with delicious wines from Esporão that must be tried.

Esporão
Pairings
Duas Castas 2013
Crystal-clear, pale straw color. Citric and delicate grassy notes. Intense palate with mineral notes, fresh and persistent finish. Ideal drinking 2014-2017.
Pairing:
Joaquinzinhos (fried little sardines in escabeche sauce)
Rissois (fried half moon shrimp filled empanadas)
Bolinhos (cod and potato fritters)
Vinha Da Defesa Rosé 2014
A contemporary-style wine. Bright deep pink color. Red berry fruit aroma with leafy notes. Well-balanced palate with intense red berry fruits. Elegant. Ideal drinking 2015-2016.
Pairing:
Polvo (chilled Portuguese octopus salad poached in red wine flavored with onions)
Garlicy Clams (in bolhao de pato broth: garlic, wine, cilantro, lemon, and clam juice)
Esporão White Reserve 2013
Classic wine style that shows the rich ripe character typical of the best Alentejo wines. Clear straw color with green tinges. Rich intense aroma with peach and grapefruit notes and well-integrated toasty notes. Creamy and complex palate, well balanced, deeply fruity with minerality and a fresh and persistent finish. Ideal drinking 2014-2018.
Pairing:
Camarao (boiled cold unpeeled shrimp)
Esporão Red Reserve 2012
The first wine made by Esporao in 1985. Deep red color. Complex spicy aroma of dark berry fruits. Palate is firm and well structured with dense fruit. Ideal drinking 2015-2021.
Pairing:
Porco alentejana (pork, clams, potatoes, chourico, and cilantro in wine sauce with pickled veggies)
Quinta dos Murcas 10 Year Tawny Port
Amber color. Aroma is complex and nutty with notes of fig, hazelnut and vanilla. Palate is elegant and intense. Best drinking 2012-2022.
Pairing:
Queijo da Serra (cream-centered goat milk cheese from the highest peak in Portugal in mid country, served with sliced bananas, quince preserve and toasted bread)
Experience Portugal
Ancient food traditions, fresh seafood, high-quality affordable wines, and beautiful landscapes. No wonder Portugal is the latest buzz in well-priced European travel. Move over Italy. Not convinced yet? Let Chef Correia take you there. What started as a lively conversation with enthusiastic customers in his restaurant has turned into an annual tour for twenty to Portugal: a non-touristy 6-day excursion guided by the chef. He has developed relationships with the best in the country and his guests get a window into what few seldom see or experience.
No trips on the horizon for you? Sem problemas. No problem. Check out one of the new Portuguese restaurants popping up, visit a traditional Portuguese bakery or pour yourself a spectacular glass of wine from this beautiful country and let it gently take you away. Experience Portugal your way, but be sure to experience it.
Carolyn Haitsch
Love of food and wine led her back to NYC where she spent years developing recipe collections, attending culinary classes, and searching out the best restaurants in Union Square. When not in the Honest Cooking editorial offices, she can be found in Connecticut doing what she loves best--cooking for family and friends and dreaming up her next culinary adventure.