If this dip doesn't get gobbled up right away, you can serve the leftovers on top of salad for lunch the next day.
By Sherron Watson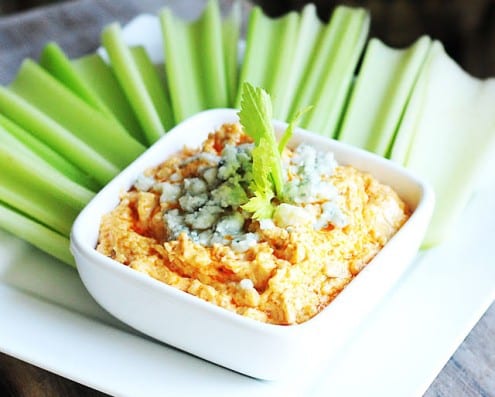 Party Food: Buffalo Chicken Dip
If this dip doesn't get gobbled up right away, you can serve the leftovers on top of salad for lunch the next day.
Ingredients
1 (8-ounce) package cream cheese, softened
½ cup of mayonnaise
½ teaspoon minced garlic
¼ cup of green onions, diced
½ cup Franks hot sauce
½ cup Jack or Cheddar, shredded
½ cup mozzarella cheese, shredded
1.5 cups of cooked, diced chicken
½ cup blue cheese crumbles
2 celery stalks, diced for garnish
Serve with celery sticks, crackers or fresh bread
Instructions
I used my crockpot to prepare this dip. If you wish to use your oven, preheat oven to 350. Use a pie dish and cook for 30 minutes or until bubbly.
To prepare in the crockpot: Add cream cheese, mayonnaise, garlic, green onions and hot sauce. Combine until mixed, it does not have to be smooth.
Add cheese and chicken. Mix well.
Cook on high for 2 -3 hours. Check every so often and stir.
Transfer dip to a pie plate and garnish with blue cheese and celery pieces.
Sherron Watson
Sherron Watson is a writer and photographer. Her passion for food started at a young age while working with her family in their restaurant business. A career in photography gave her the experience she needed to start capturing images of her favorite dishes. This led to the creation of her blog: simply-gourmet.com. She is currently a food writer for Capital Style Magazine in Annapolis, MD.