Partner Post: Perfection Takes Time — Tacos with Slow Cooked Pork Shoulder and Homemade Beans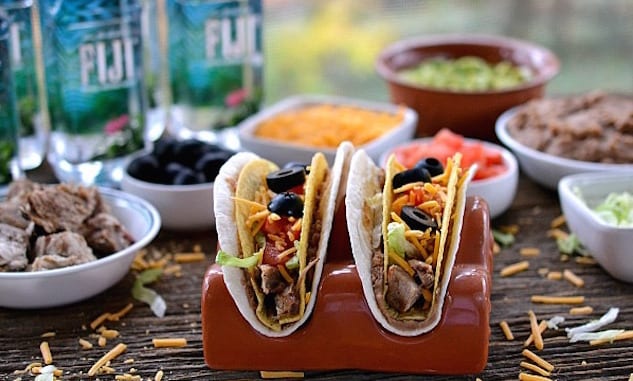 Taco night doesn't have to be quick and dirty. For a delicious, flavorful one, try making your own refried beans and slow roasting your pork for hours.
By Terra Baltosiewich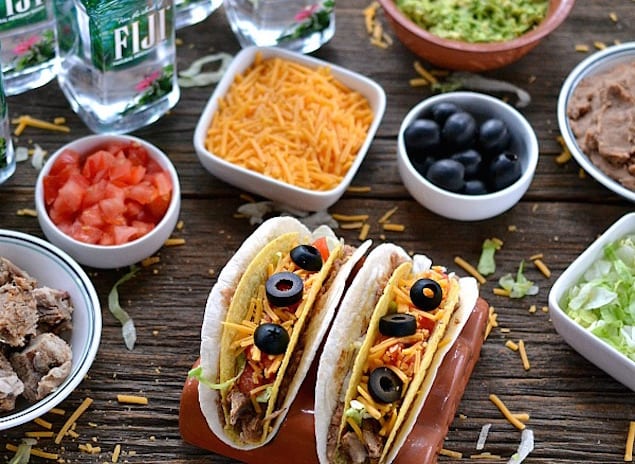 Have you enjoyed a bottle of Fiji water yet? I can remember my first time trying Fiji water. I was mesmerized by the images on the bottle. It may sound funny, but that first bottle, and many bottles later, always felt peaceful and serene from the inside out.
Just like food, Fiji water should be made slowly and with a lot of love. Perfection really does take time when thinking about the process of how Fiji water is made. In the rainforest, after it rains, the delicate water will slowly flow through volcanic rock. As it slowly slides through the volcanic rock, the water breathes in all the wonderful minerals and electrolytes. Slow, relaxed, and delicious.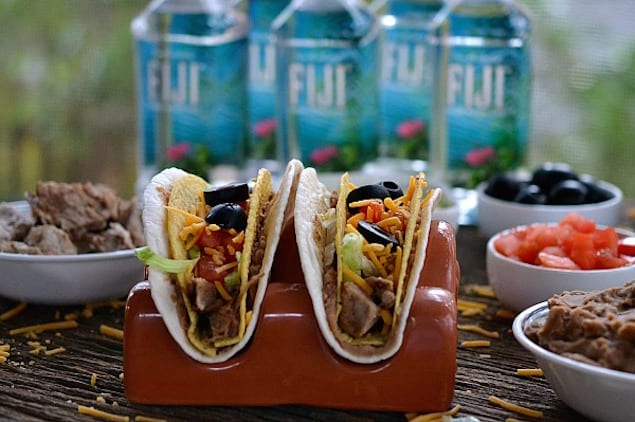 During the week everyone feels rushed, and resorts to planning meals that are perfect for the on-the-go lifestyle. Once you get to the weekend, it's time to enjoy making a more involved and detailed recipe. For my husband, he loves wood smoking beef, pork, and definitely venison. I love baking recipes that keep me in the kitchen most of the day. Each recipe we will create is always made with love and pure happiness.
In my eyes, love should never feel rushed, and happiness should never be quickly shoved along. We want to feel each ingredient on our palette, and experience flavors exploding with every bite.
So how does taco night get to be a part of this relaxing post? Just visualize each element and the time it can take to make the ingredients. Homemade refried beans are so much better than canned, especially my mom's recipe. For your meat of choice, we chose slow-cooked pork shoulder, roasted in a Cuban roasting box.
This was my first time really learning how to make my Mom's Refried Beans. Truth be told, I would've never got the recipe right on my own- my recipe would've been missing mom's love and happiness. So instead, we made it together. I grew up on this recipe, so it always brings back memories with each bite. You will find the recipe over at Fiji Water's website here. Any extra beans can be frozen and enjoyed over time.
Pork shoulder, also known as pork butt, is the second meat of choice for me. My first, and favorite type of meat is venison. For this meal, hubby Slowly Roasted Pork Shoulder, and tested out wood-smoking venison. You can only imagine what kind of happiness our tummies were in with each bite. You can find the recipe for the pork shoulder on the Fiji Water website here.
See Also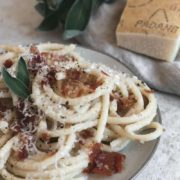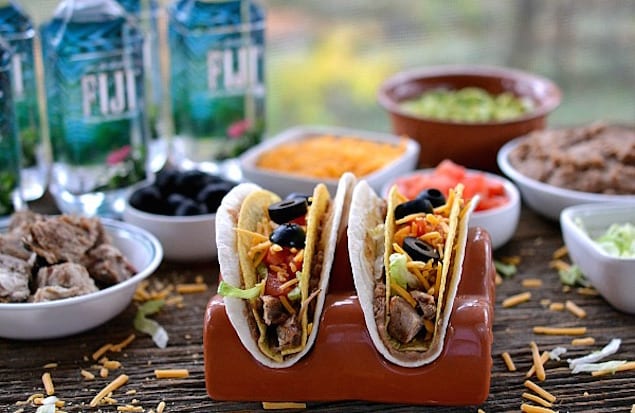 Taco night just got a whole lot better. I wish we could have taco night every weekend!
Get this and many other Perfection Takes Time Recipes here or visit FIJI Water's homepage.
This post is part of "Perfection Takes Time", a partnership between Honest Cooking and FIJI Water.
Terra Baltosiewich
Terra is the author of the food blog "CafeTerraBlog." She shares healthy recipes, along with a few "unhealthy" treats. Not only is she a food blogger, she is also a romance author. In each romance book she shares recipes made by the characters, you can find out more about her romance books at TerraKelly.com. She and her husband live in Charlotte, NC with two cats and a dog that loves leftovers.