For an easy holiday appetizer than can be served in small cups or in a dish, try this slow marinated lump crab.
By Susan Benton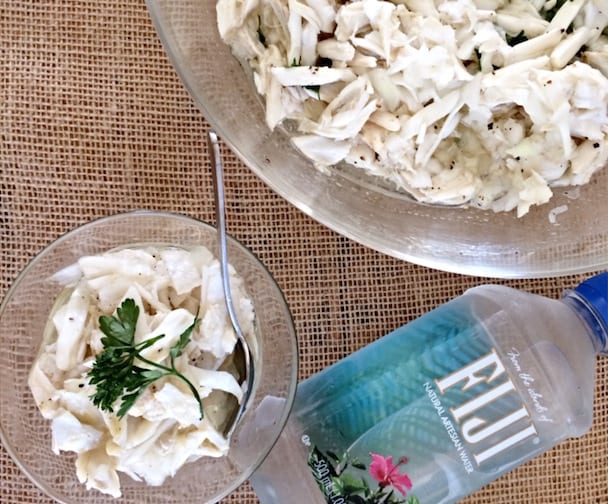 Living on the Gulf Coast, November temps are in the 60's and this is an elegant dish I serve during the holidays as a walk-about appetizer when entertaining. It is made with fresh, jumbo lump Blue Crab and takes 24 hours to marinate. I arrange it in a beautiful glass serving dish and scoop out portions on appetizer cups for guests to easily hold and enjoy. Wherever you may live, this recipe can be made with any lump crab, but fresh is best.
Though not a typical slow-cooked fall recipe, fresh seafood is a year round delicacy, especially around the holidays. As with most things that take a long time to "cook" to perfection, the crab tastes best after marinating 24 hours in an ice cold FIJI water (or any water of your choice) and vinegar bath.
The recipes showcased on FIJI Water are a celebration of everything delicious that take time and care to prepare. Just as FIJI Water trickles down through layers of volcanic rock over time and gathers minerals and electrolytes that create FIJI's soft smooth taste – slow cooking, baking, and marinating brings out the most amazing flavors and scents of almost any ingredient, especially the marinated crab.
See Also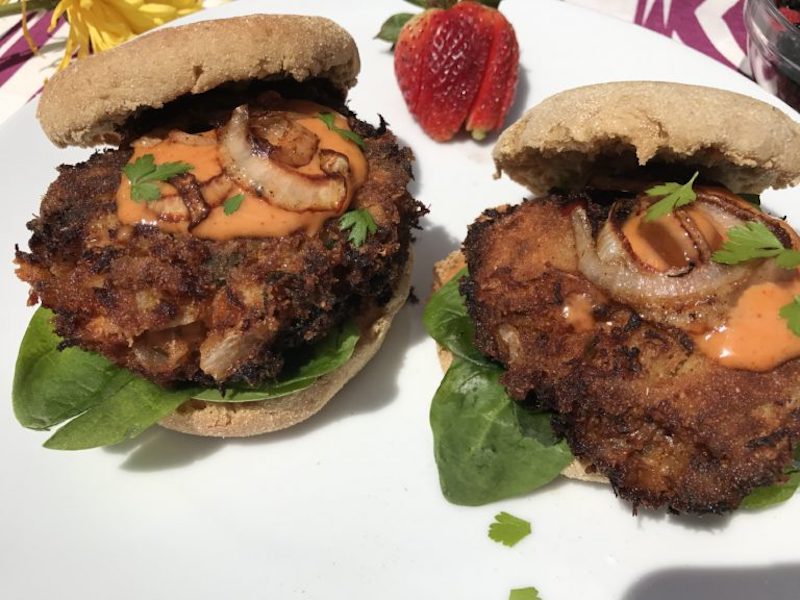 Get this and many other Perfection Takes Time Recipes here or visit FIJI Water's homepage.
This post is part of "Perfection Takes Time", a partnership between Honest Cooking and FIJI Water.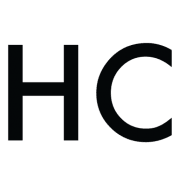 Susan Benton
Susan Benton is the go to resource for foodies visiting Pensacola to Panama City Beach. She is a food and travel journalist with published articles and photography in many local, regional and national publications. Her website is 30AEATS.com where she writes about the secrets of Gulf Coast food.