Madeira Braised Short Ribs with Kabocha Squash Garlic Mashed Potatoes are tender, falling off the bone short ribs braised to perfection with creamy, garlicky mashed potatoes for a fall twist. This is a special meal, for a nice, relaxing day.
By Marcie Bidou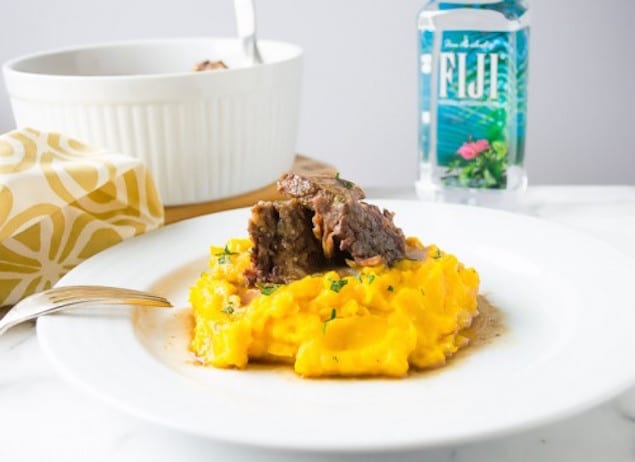 Some of the best things in life take time…and plenty of it. Growing your own garden is the perfect example. If you take the time and nurture it right, you're reward is the freshest, most flavorful produce that rival anything you can get at Whole Foods or the farmer's market. Then there's wine and cheese, aged to perfection to give you unmatched flavor. Certain cuts of meat cannot be rushed no matter how much of a hurry you're in, either, because perfection takes time, friends, and that's where these Madeira Braised Short Ribs with Kabocha Squash Garlic Mashed Potatoes come in.
Short ribs are one of the most delicious cuts of meat there is, if they're prepared properly. Try and rush them, and they'll get angry and tough on you, and trust me when I tell you that you don't want to eat an angry short rib. They need to be cooked long and slow so the flavors can meld and the meat is so tender that it begins to fall off of the bone. Meat so tender that you can shred it with one fork. Meat so tender that it melts in your mouth like buttah.
Madeira is a fortified wine that ranges from pale golden to deep tawny in color — the lighter it is the drier it is, and the darker it is the richer and sweeter it will be. I chose a mid-range Madeira, which was a bit drier and not as sweet. It was just right for these ribs.
I don't think there are too many side dishes that are better to serve with short ribs than mashed potatoes, and these have a nice, fall twist. Kabocha squash is combined with Yukon gold potatoes and garlic for a delicious side dish that's one of the most gorgeous colors ever. These mashed potatoes are one great way to perk up your plate.
Another big example of perfection taking time is Fiji Water.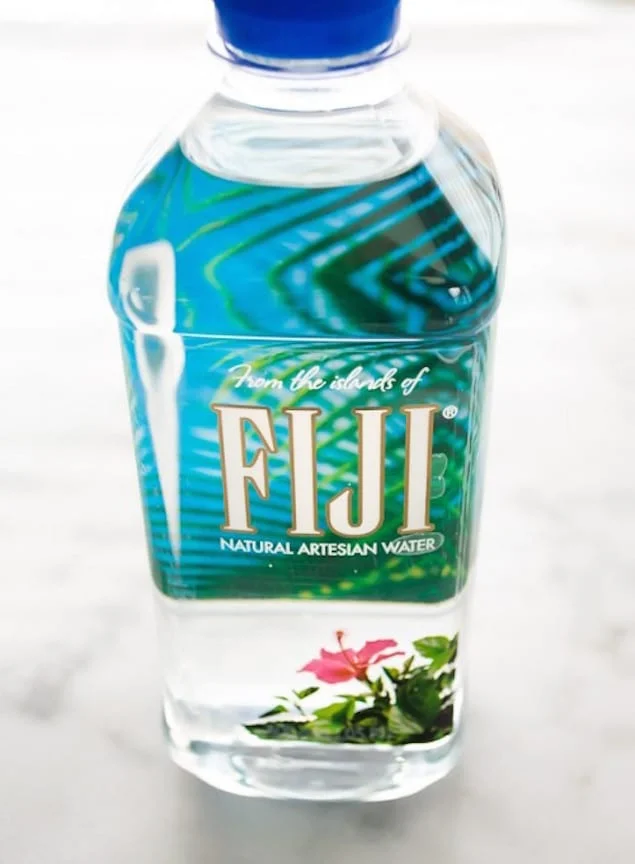 See Also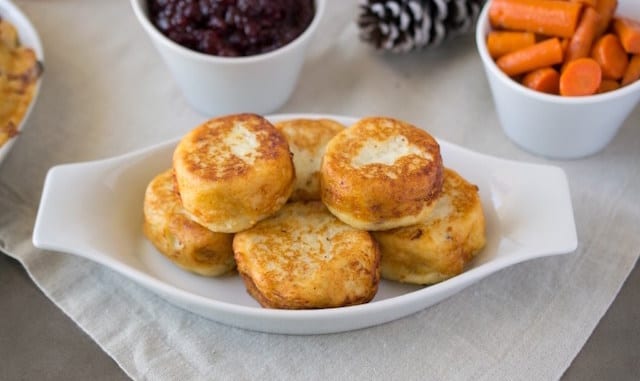 Tell me that you don't want to just twist off that top and drink it right on the spot? Fiji Water is amazingly smooth, crystal clear, and tastes so fresh because it trickles down through the layers of volcanic rock over time and gathers minerals and electrolytes along the way. Fiji Water is soft, smooth, and well, perfect.
Perfection does take time, and sometimes we need to just slow down, relax, and savor the moment. It's time to go now, as I'm off to eat my perfect dinner and wash it down with a bottle of Fiji Water. Life doesn't get much better than this.
Get this and many other Perfection Takes Time Recipes here or visit FIJI Water's homepage.
This post is part of "Perfection Takes Time", a partnership between Honest Cooking and FIJI Water.
Marcie Bidou
I'm a wife, mother, and food blogger, residing in the San Francisco Bay Area. I graduated from culinary school in March 2014, and I'm a food blogger at flavorthemoments.com, where I publish a combination of my own recipes and adaptions of others. My style of food is fresh, seasonal, and always homemade.