A slow, oven roasted basil chicken curry that can be made in one pot and then is cooked low and slow for three hours. Be ready for a meal that is loaded with tons of flavor.
By Kelley Simmons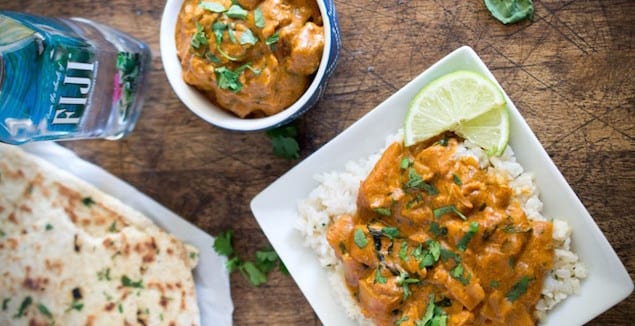 There is not much more in this world that I love more than curry. Curry paste with splashes of coconut milk make a wonderful slow oven roasted meal.
This chicken curry is made of lean chicken breast, diced onion, jalapeno, coconut milk and curry paste. Basil, cilantro and a squeeze of lime are added at the end. Serve on top of a large bed of jasmine or brown rice.
The acidity of the lime and tomato bring out the spicy curry. Jalapeno is added with the seeds for some extra spice. Yogurt and coconut milk are added for a smooth creamy sauce.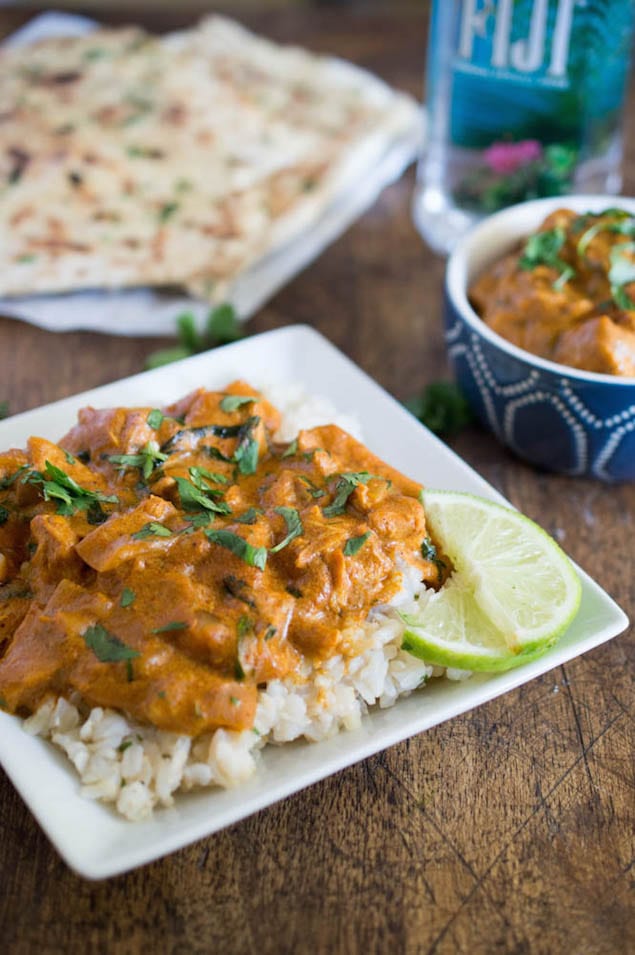 All of the flavors of curry you love are slow roasted in a large dutch oven. This chicken curry is cooked low and slow to keep the chicken breast tender.
This Slow Roasted Basil Chicken Curry couldn't be simpler. Combine all of the ingredients together in a large pot and place in the oven that's it!
Feel free to substitute chicken thighs in place of the chicken breast. If you are a vegetarian you can substitute the chicken for veggies or chickpeas.
Slow roasted truly is better.
In this recipe I used a splash of Fiji Water. Just like my Slow Roasted Chicken Curry Fiji's water is carefully created to gather mineral and electrolytes for Fiji's smooth taste. 100% of Fiji's water is from the tropical Islands of Fiji in the South Pacific. This is why Fiji's water went perfectly with my Slow Roasted Basil Chicken Curry. Perfection does takes time!
Get this and many other Perfection Takes Time Recipes here or visit FIJI Water's homepage.
This post is part of "Perfection Takes Time", a partnership between Honest Cooking and FIJI Water.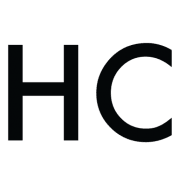 Kelley Simmons
Kelley is a twenty something writer hailing from Delaware, and photographer behind chefsavvy.com. She started blogging in the beginning of 2014 and has been hooked ever since. She takes the worry out of cooking and helps reader's conquer their cooking fears with simple, easy to follow recipes.