The combination of parsnip, pear and ginger might raise a few eyebrows but this deeply flavoured cake hovers around the same region as a fruity, moist carrot cake.
By Helena Berthon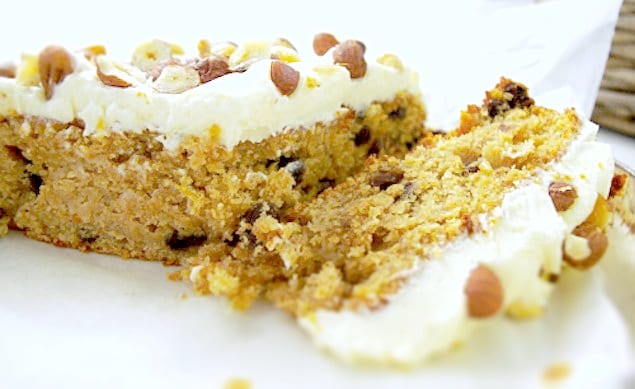 Two of your five-a-day in a cake – it's almost almost a health food. This spiced fruit and vegetable cake is the best of both worlds: health and happiness. The base of parsnip and pear give the sponge an honest, earthy depth that's a natural partner for the oil-rich hazelnuts and spelt flour. Ginger is a zingy wonder food with anti-inflammatory properties to soothe those post-gym muscles, and adds a warmth and kick to the unassuming sponge.
Parsnip, Pear, and Ginger Cake
The combination of parsnip, pear and ginger makes this deeply flavoured cake hovers around the same region as a fruity, moist carrot cake. Adapted from Lily Vanilli's Sweet Tooth.
Ingredients
Cake
250g (9 ounces) pears and parsnips, peeled, cored and grated
20g (1 ounce) fresh ginger, peeled and grated
100g (3.5 ounces) raisins, soaked in hot water
Juice and zest of 1 lemon
150g (5.3 ounces) plain spelt flour, sifted
½ tsp ground ginger
½ tsp ground cinnamon
1 tsp baking powder
150g (5.3 ounces) ground hazelnuts (or almonds)
3 eggs
150g (5.3 ounces) light brown sugar
125ml (4 ounces) olive oil
Frosting
60g (2 ounces) soft unsalted butter
100g (3.5 ounces) full-fat cream cheese
125g (4.5 ounces) icing sugar, sifted
½ teaspoon vanilla extract
Chopped hazelnuts to decorate
Instructions
Grease and line a 23cm/9 inch spring-form or loose-bottomed cake tin. Preheat your oven to 180°C.(350°F)
Use kitchen roll or a clean tea towel to squeeze out any excess moisture from the grated pear and parsnip. Mix together in a bowl with the drained plumped up raisins, ginger, lemon juice and zest.
In another bowl, whisk together the eggs and sugar with an electric whisk until very light and airy, about 5 minutes on a high speed. Then beat in the oil to incorporate.
Sieve in the spelt flour, ground ginger and cinnamon, baking powder and ground hazelnuts or almonds and fold in gently to combine. Add the pear and parsnip mix and combine.
Pour the mixture into the prepared tin and level out.
Bake for 30 minutes or until a skewer inserted into the centre comes out clean.
Let the cake cool in the tin for 10 minutes and then remove from the tin to cool completely on a wire rack.
For the cream cheese icing, beat the butter with an electric whisk for 4-5 minutes, then add the cream cheese and beat for another 2 minutes.
Add the icing sugar and vanilla and beat slowly until combined before increasing the speed and beating until smooth and evenly mixed.
Spread the frosting over the top of the cake and sprinkle with the chopped hazelnuts.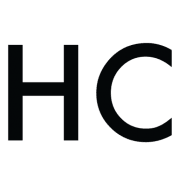 Helena Berthon
Helena is a huge foodie making the most of the explosive gastronomic scene in London, England. She has had her own food blog, http://hellyfillsherbelly.com, for almost two years in which she combines recipes and food styling, with witty and engaging stories. At the moment, she's working all hours in the world of food television, which although hard work, is the perfect opportunity to taste some top notch food. She loves eating, restaurants and cooking, and can't imagine a life that doesn't revolve around food.