PARTNER POST: January 9th is National Cassoulet Day. We're celebrating this month by getting cozy with reinvented French cassoulet recipes and favorite Languedoc wines to pair. Be sure to enter the giveaway for a chance to win a complete cassoulet kit.
Settle in to make this rich, comforting Parmesan, Leek and Smoky Sausage Cassoulet paired with French Languedoc wine.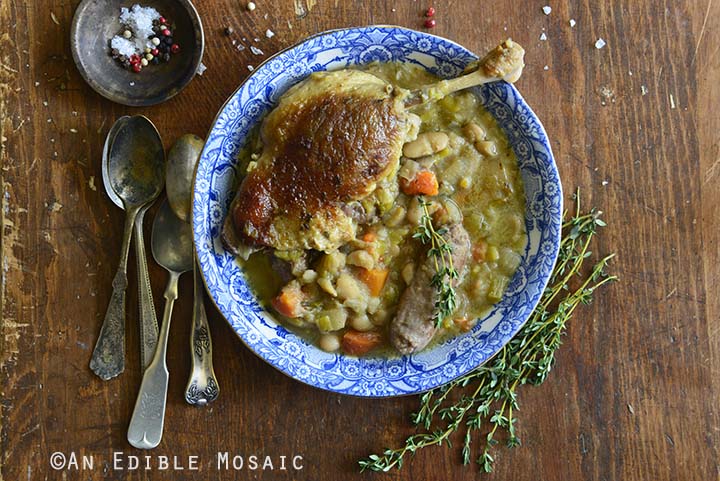 ENTER HERE
a Rafflecopter giveaway

The thing we all know about slow food is that it's very aptly named. Yes, it will take the better part of a day (or even a couple days, in some instances) to yield the final edible result. Of course the food will be unparalleled by just about anything that comes out of the kitchen in 30 minutes, but what escapes some of us is that it's the process of cooking itself that holds almost as much joy as actually sitting down to a home-cooked hot meal with friends and family.
I find cooking to be therapeutic. The rhythmic chopping of vegetables, the smell of sautéing aromatics like garlic and onion, the sizzle of sausage as it hits a hot skillet. Watching a countertop of ingredients transform from being individual components to being melded into a dish that's greater than the sum of its parts is almost magical. Yes, slow food takes a while, but it's worth every minute invested.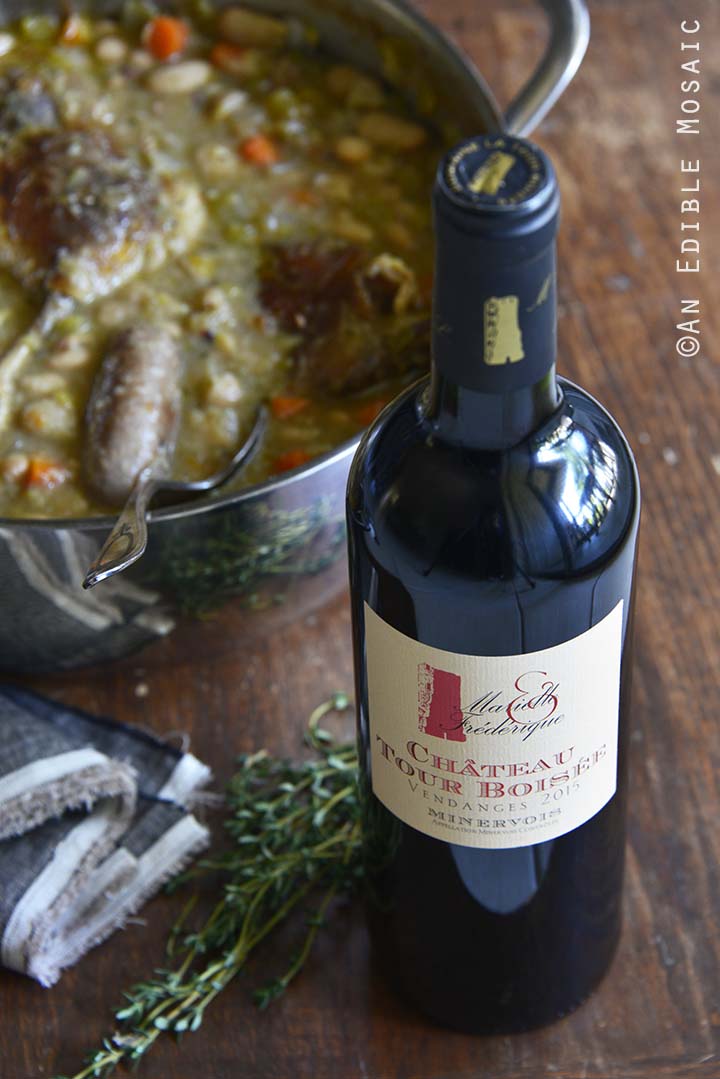 If you're not familiar with Cassoulet, it's a rich and rustic meat and bean stew hailing from the Languedoc region of southern France. Different areas of this region make it a little differently, and because Cassoulet was traditionally a peasant dish, it was a great means of using up what was on hand.
My version of Cassoulet is classic in the sense that it includes the traditional bean (Tarbais), as well as duck confit, pork (in the form of bacon, but you could substitute beef, duck, or turkey bacon if you don't eat pork), and plenty of garlic, but it's a little bit different too. I melt leeks down into rendered bacon fat (duck fat or clarified butter can be used instead), add a rind of Parmesan cheese for a slight nuttiness, and finish the stew off with a splash of red wine vinegar to wake it up. Oh, and I also use a few more veggies than what is traditionally called for, just because I usually take any opportunity I can get to up my veggie intake.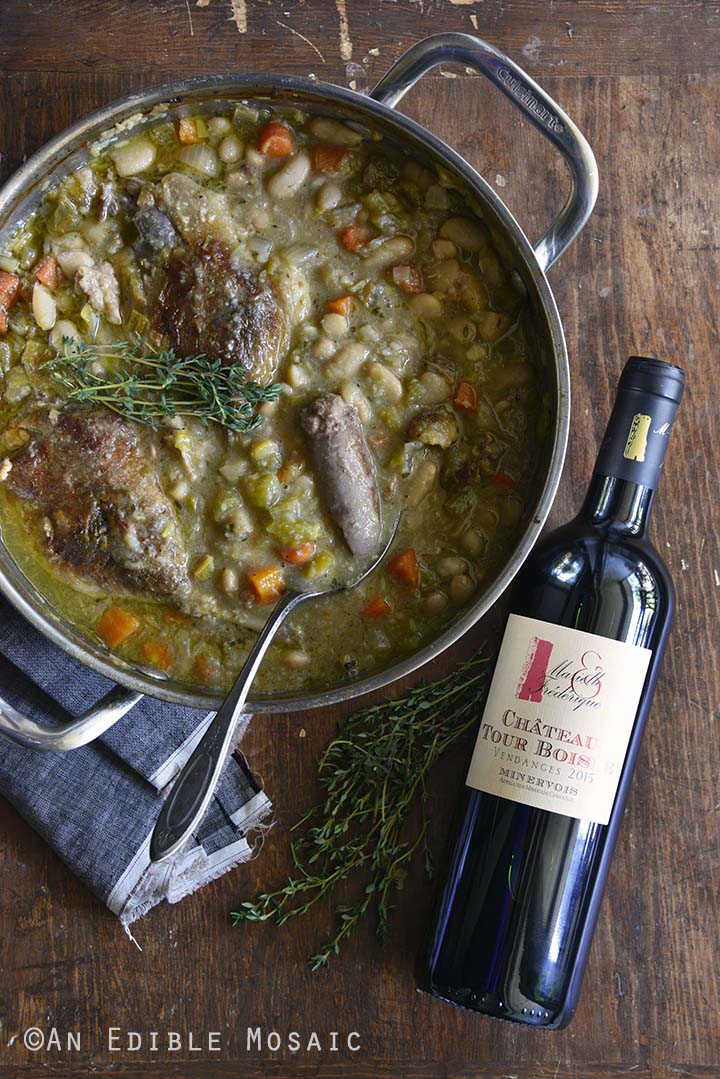 Another delicacy that the Languedoc region of France is known for is its wine, particularly red wine, which is commonly paired with Cassoulet. Languedoc reds are typically blends of grapes like Syrah, Grenache, Mourvedre, and Carignan, and the region's diversity and its many appellations means that there is something to please every palate. And at around $15 a bottle, these wines are very affordably priced. I paired this Cassoulet with a lovely La Tour Boisée Fréderique et Marielle AOC Minervois 2015.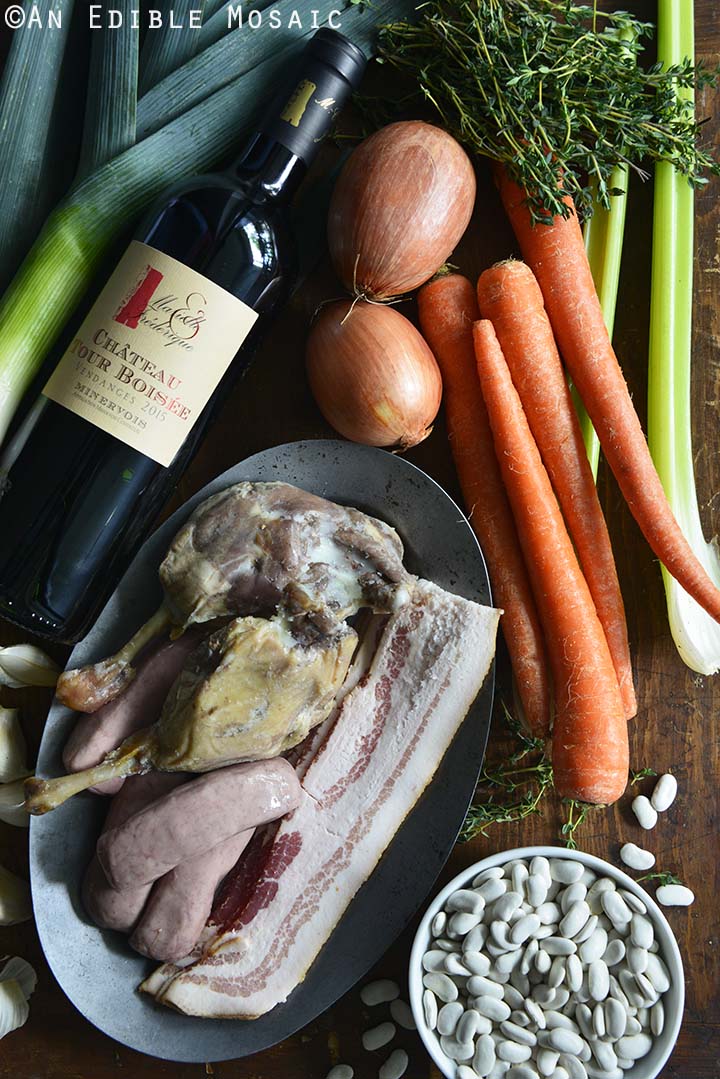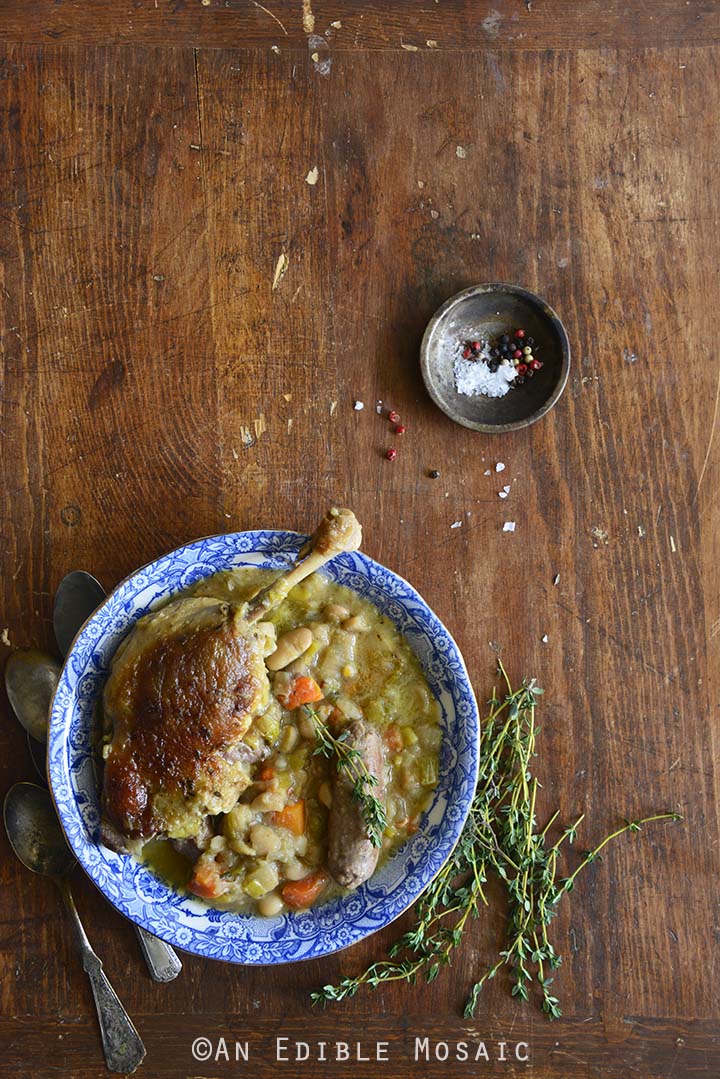 For #CassouletDay 2018 (January 9), Languedoc Wines has partnered with specialty foods purveyor D'Artagnan. They're running a sweepstakes until January 19 where one lucky winner will receive D'Artagnan's Cassoulet Kit, and all entrants will receive a discount code to use on Cassoulet products at checkout through the end of this month.
See Also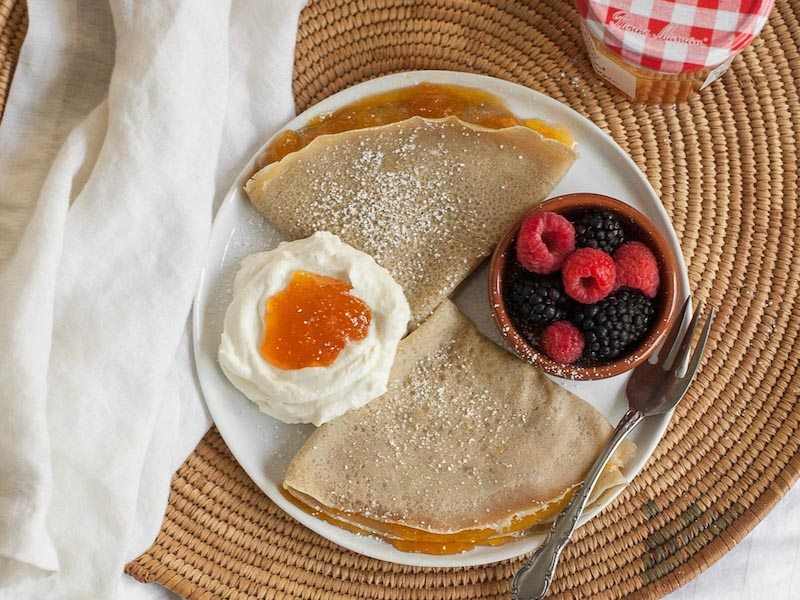 What's your favorite slow food meal?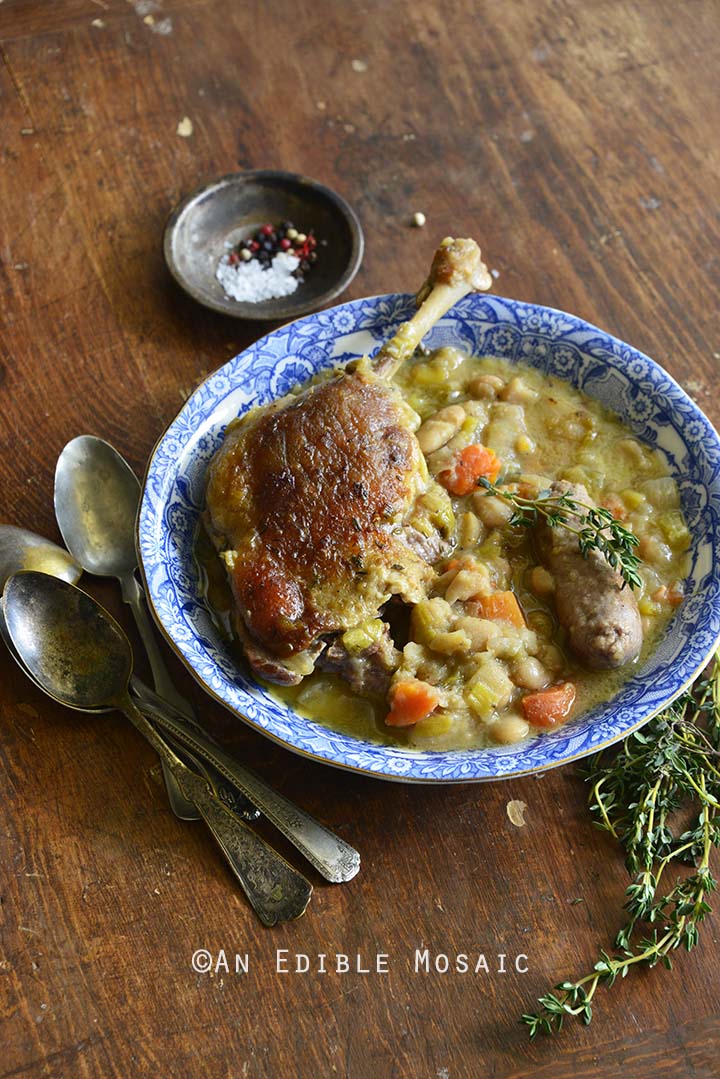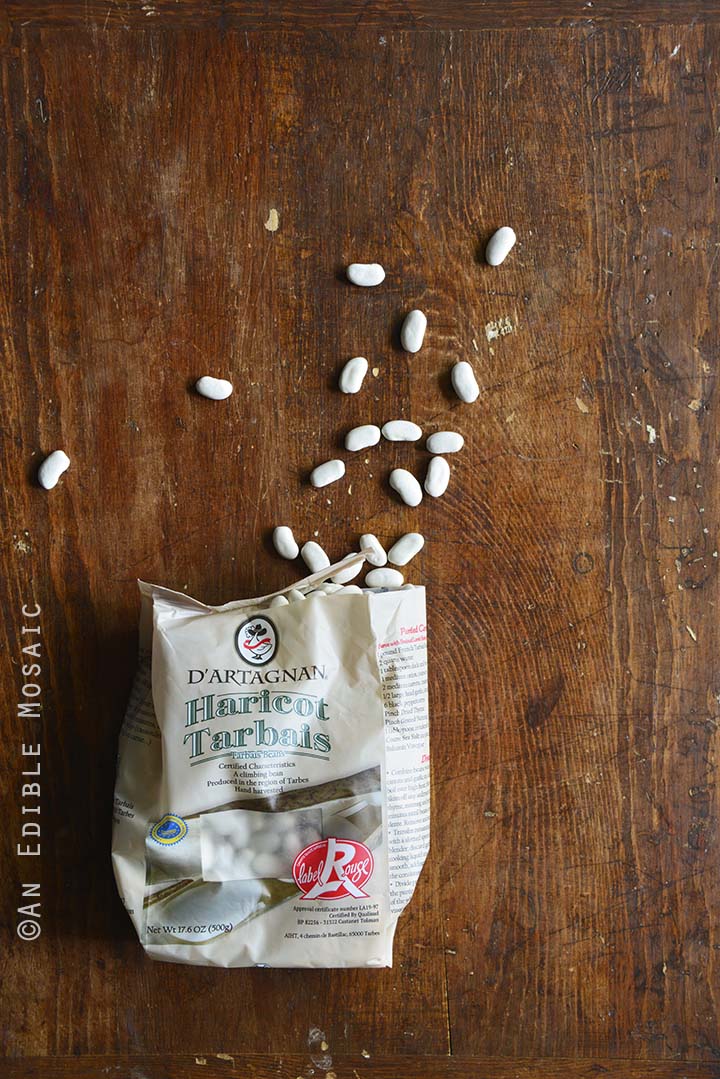 Find Languedoc Wines on Facebook, Twitter, and Instagram, and find D'Artagnan on Twitter, Facebook, and Instagram!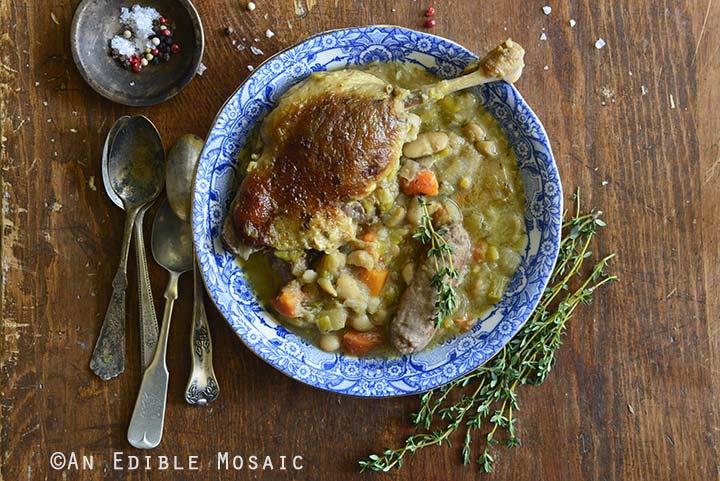 Parmesan, Leek and Smoky Sausage Cassoulet
Faith Gorsky
Ingredients
1

500g/17.6 oz bag D'Artagnan Tarbais Beans

7 1/4

cups

1.7 L chicken stock

1/4

lb

115 g D'Artagnan Hickory Smoked Bacon, chopped into ½-inch pieces

1

8.5 oz/241 g pack D'Artagnan Duck and Armagnac Sausage

1

bunch

1 lb/450 g leeks, thinly sliced and rinsed well under cool running water

4

large carrots

chopped

2

large stalks celery

chopped

2

medium yellow onions

chopped

10

large cloves garlic

crushed or minced

1

tablespoon

minced fresh thyme

1

bay leaf

½

teaspoon

salt

1/4

teaspoon

black pepper

1

pinch

ground cloves

1

2-inch piece Parmesan cheese rind

4

D'Artagnan Duck Confit Legs

2

tablespoons

red wine vinegar

Fresh-grated Parmesan cheese

for serving
Instructions
Preheat the oven to 350F.

Add the beans to a large bowl and cover by 3 inches with cool water. Soak overnight, and then drain. Add the beans and chicken stock to a 5-quart pot; bring to a boil, and then turn the heat down to simmer and cook (covered) until the beans are tender, about 1 hour.

Meanwhile, preheat a large skillet over medium heat. Once hot, add the bacon and cook until crisped, about 5 to 8 minutes, stirring occasionally. Use a slotted spoon to transfer the bacon to a plate for now.

Add the sausage to the same skillet and cook until browned on both sides, about 2 minutes per side. Transfer the sausage to the plate with the bacon.

Add the leeks to the same skillet and cook until starting to soften, about 3 minutes, stirring occasionally. Add the carrot, celery, onion, and garlic, and cook 3 minutes more, stirring frequently.

Stir the sautéed vegetable mixture into the beans along with the browned bacon and sausage, thyme, bay leaf, salt, black pepper, cloves, and cheese rind. Nestle the duck legs down into the beans.

Cover the pot and transfer to the oven. Cook (covered) for 2 hours, and then cook (uncovered) for 1 hour.

Stir in the vinegar and serve with fresh-grated Parmesan on top.
Faith Gorsky
Faith Gorsky is the writer, recipe developer, photographer, and food stylist behind the blog An Edible Mosaic. Her recently-released first cookbook, An Edible Mosaic: Middle Eastern Fare with Extraordinary Flair (Tuttle Publishing), is a collection of authentic Middle Eastern recipes handed down to her from her husband's family during her extensive time spent in the Middle East. Faith loves to travel, especially to places steeped in rich culture and history.