Maison Blanche in Paris has been around for 10 years, and is still going strong. Kalle Bergman thinks you should put it on the list for your next visit.
By Kalle Bergman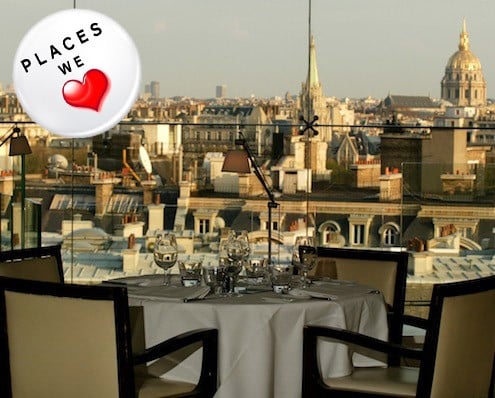 Maison Blanche in Paris isn't exactly the new kid in town. In fact, it's been around since 2001. But I still believe that it deserves to be mentioned as a Paris destination for trendy people-spotting, funky interiors and spectacular views. The food isn't half bad either.
At Maison Blanche, Chef Sylvain Ruffenach, with Daniel Boulud's NYC "Daniel" on his resume, serves up some contemporary French cuisine with high ambitions. Plates are minimalistic, artistic and the food is well prepared. But to be honest – the food is not the reason for most people to come here. Instead, it is the still imposing interior design, the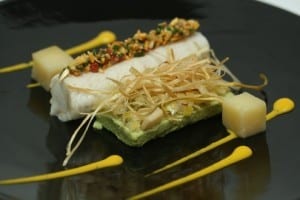 prestigious location at the Avenue Montaigne, the decadent White Room parties and the stunning views that attract a combination of upscale Parisians, high rolling tourists and fun seeking Euro-trash ten years after the opening. A lunch or dinner at Maison Blanche actually makes it feel like the financial downturn never even happened – or, if your wallet isn't prepared – that it started with the bill you just received.
So if you don't like expensive, exclusive and sometimes downright excluding – stay away. But if you are like me – and love the decadent, the fun and posh environments, you should definitely put Maison Blanche on your list for your next Paris visit.
What – Maison Blanche, restaurant and night club
Where – 15 Avenue Montaigne, 75008 Paris, France
Contact – +33 (0) 1 47 23 55 99
Web – www.maison-blanche.fr
Price Level – 40€ (lunch menu), 110€ (evening tasting menu)
—————
Places We Love is a segment on Honest Cooking where our contributors write about some of their favorite wining and dining experiences across the globe. It's not sponsored in any way, neither is it based on a particular set of criteria. Some we love because of the food and some because of the great coffee or friendly service. Other places we love just because they are so outrageously weird or simply because the view from the terrace is kind of nice. It's not scientific, but then again – love seldom is.
—————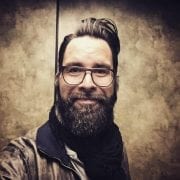 Kalle Bergman
Kalle Bergman is a food writer and media entrepreneur who is the founder of Honest Cooking. As a food writer, his writing has been regularly featured in publications like Gourmet, Los Angeles Times, Huffington Post and Serious Eats. He is obsessed with simple food, more often than not from his native Scandinavia.