It contains all the goodness of papaya, pineapple, blueberries, kiwi, flaxseed meal, a dash of ginger powder and a little sage to make it aromatic. This drink will have you hit the ground running.
By Priya Mahadevan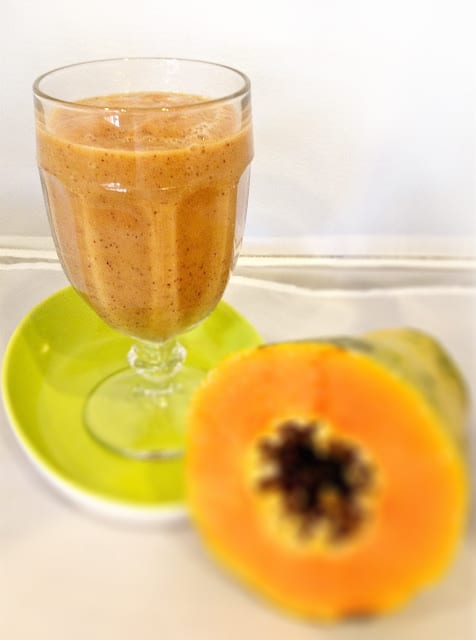 Papineberry Juice
It contains all the goodness of papaya, pineapple, blueberries, kiwi, flaxseed meal, a dash of ginger powder and a little sage to make it aromatic. This drink will have you hit the ground running.
Ingredients
1 cup papaya
1 cup pineapple
½ cup blueberries
1kiwi
2tbsp flaxseed meal
3leaves of sage
2tsp of ginger powder
1tsp freshly ground black pepper
½ cup of ice cubes
1cup of water
Instructions
Grind them into a flowing shake
Drink up
Let me know what you think
Priya Mahadevan
Priya Mahadevan is a writer and food blogger with a background in journalism & communication. Priya's mission with her food blog is to blow the myth that healthy cannot be tasty. She was a political and feature correspondent for a prominent Indian newspaper in the 90s before moving to the US. She lives in Virginia with her husband and 3 beautiful children. You can find her world of vegetarian recipes at http://priyasnowserving.blogspot.com.