The pan-seared chicken with toasted almonds is easy enough that really you could make chicken breasts this way as the beginning of any number of dishes. The pan gravy is also deceptively simple.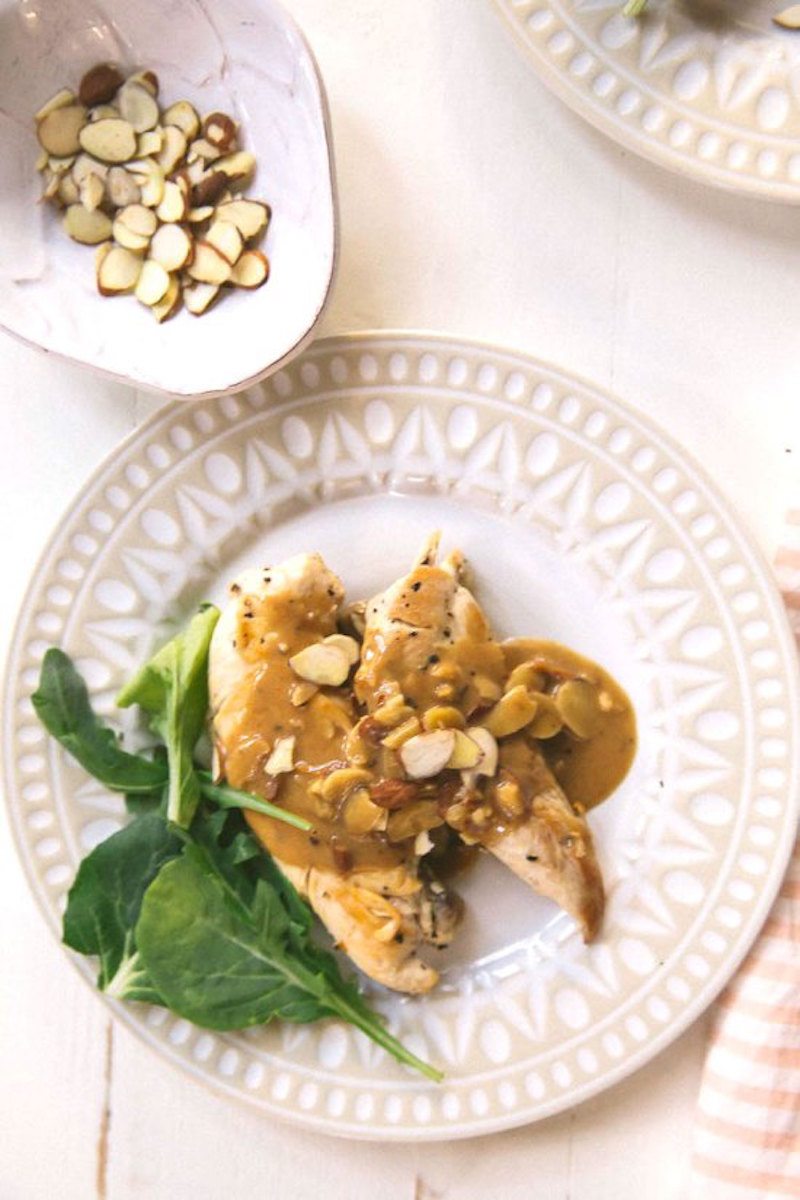 This pan-seared chicken with toasted almonds swims in a mustard-based pan gravy. I made this dish as an effort to finish up the last remaining parts of our pantry and freezer before we left, including some divine rosemary honey mustard straight from the mustard taps at Maille mustard's New York store. Did you know that mustard can come from a tap, like a freshly poured pint of beer? If there's life after death, I'd like to live in a world where all my mustard is dispensed this way.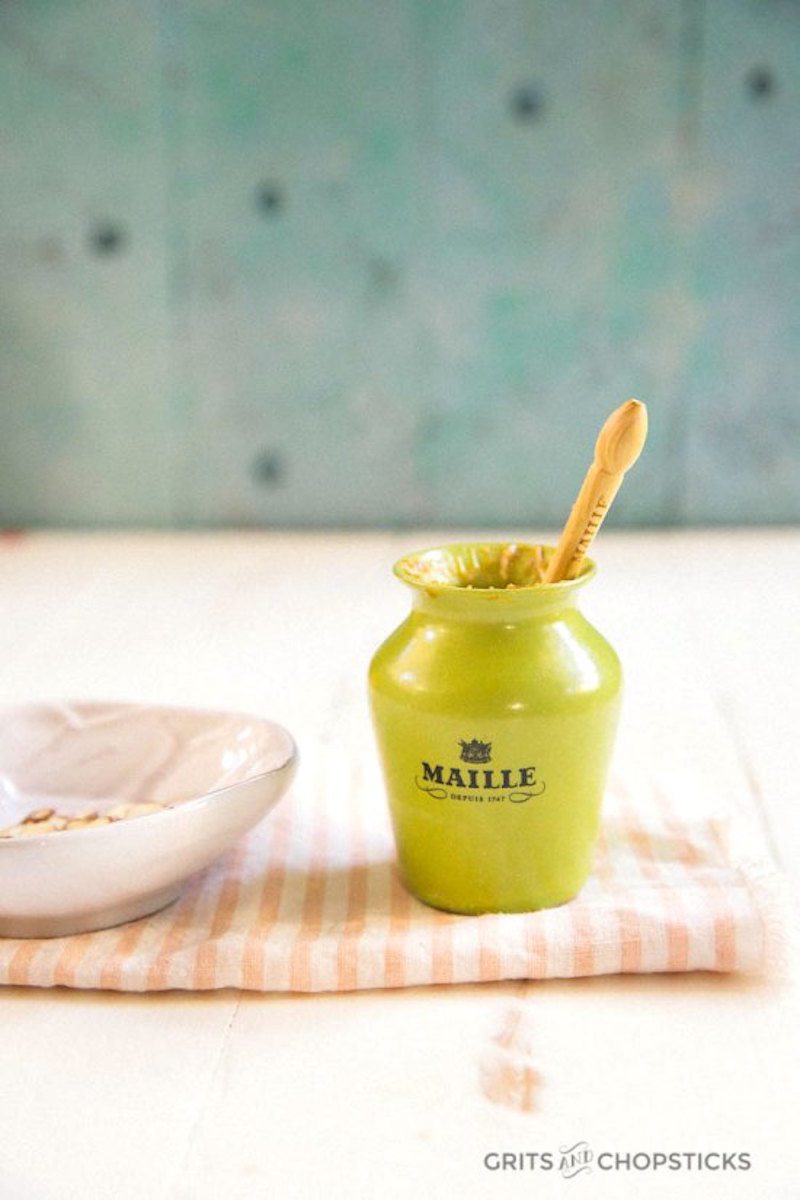 The rosemary honey mustard is just slightly sweet — not at all like the gooey honey mustards typically found accompanying chicken fingers at neighborhood joints that will remain unnamed. There's still a strong tang of mustard that shines through, and the rosemary adds a fragrant earthiness. It's a stellar mustard, one that is good enough to eat with a spoon by itself. Trust me on this one. I did it. A lot.
See Also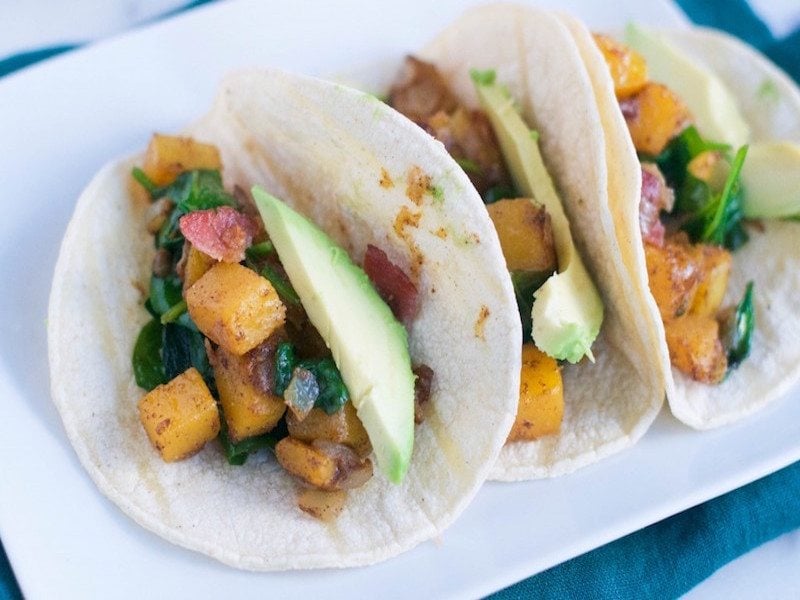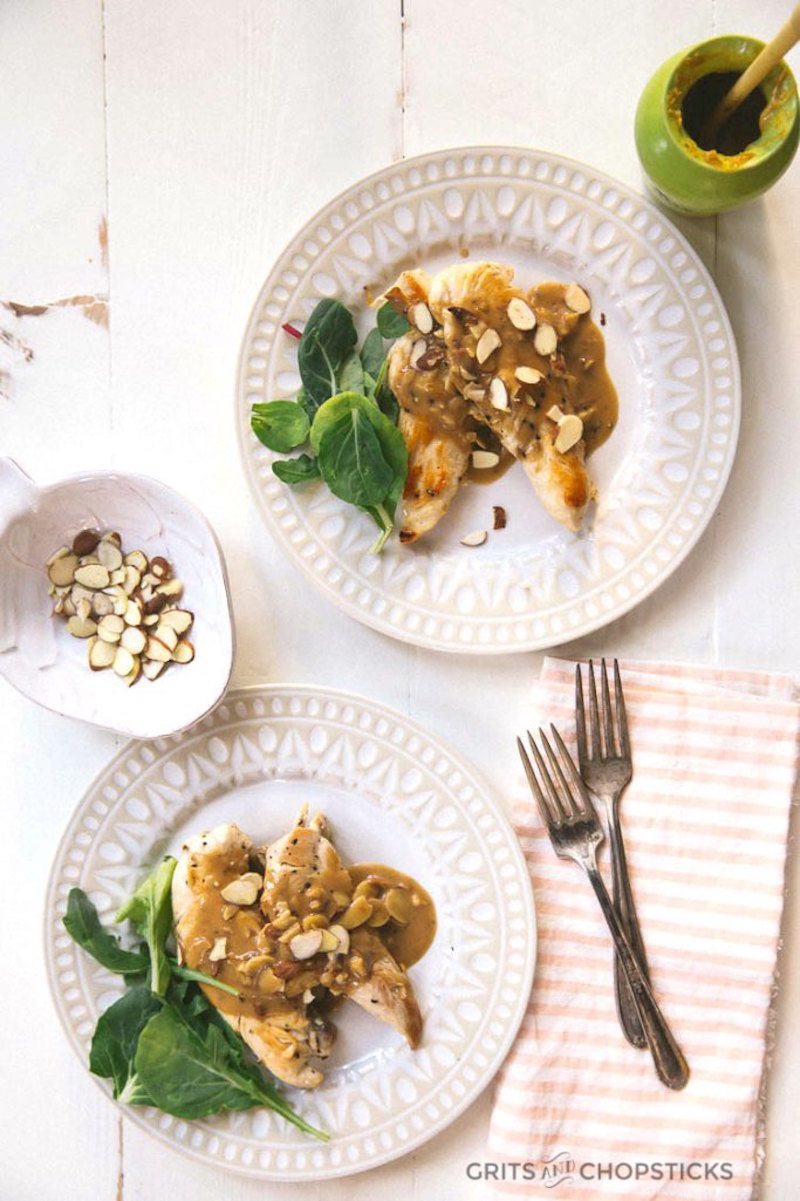 Print
Author:

Ann Kaufman

Yield:

4

servings

1

x
Category:

Main
4

chicken breasts (sliced lengthwise into thin filets)

½ cup

sliced almonds

1.5 cups

low-sodium chicken stock

1 tablespoon

flour

1 tablespoon

unsalted butter

2 tablespoons

Dijon mustard (I used Maille's rosemary honey mustard, but any mustard would do)

1 tablespoon

olive oil (plus more, if needed)
salt and freshly ground black pepper.
Instructions
Heat a dry skillet over medium-low heat. Add the almonds, stirring constantly to make sure the almonds don't burn, and toast them until they are golden-brown and crispy. Remove the almonds and set aside.
Rinse chicken breasts and pat dry with paper towels. Make sure the chicken is all of a relatively even thickness; if they're not, place the chicken breasts between two sheets of plastic wrap and pound with a rolling pin gently just to even out the thickness.
Season chicken breasts with salt and pepper on both sides.
Heat a skillet over medium-high heat. Add olive oil and heat until shimmering, then add the chicken breasts. Don't crowd the pan (fry in batches if necessary). Cook the chicken breasts and turn after 4-5 minutes, cooking another 4-5 minutes until the juices run clear when the chicken is sliced into. Remove chicken from the plate and cover with foil to keep warm.
Reduce the heat to medium/medium low and add the butter and flour, scraping up the browned bits of chicken remaining in the pan as you swirl your spatula around. Cook this mixture for 1-2 minutes, then remove the pan from heat and add the chicken stock in a slow and steady stream, stirring vigorously to make sure you don't get any lumps.
Swirl in the mustard and return the pan to heat. Bring the mixture to a boil and then reduce the heat, allowing the mixture to reduce a little. Add the almonds and pour the entire mixture over the chicken. Serve immediately.
Ann Kaufman
Ann Kaufman is an emotional food enthusiast who writes about food at Grits & Chopsticks. When she's not writing about food, she's caring for her two young children, lawyering and thinking about her next meal.