Chili powder adds an customizable level of heat to these crunchy potato wedges.
By Siri Pulipaka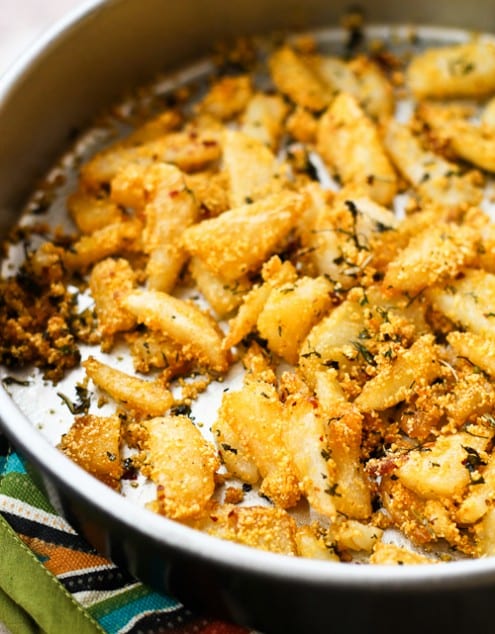 Pan-Fried Cornmeal Crusted Potatoes
Chili powder adds an customizable level of heat to these crunchy potato wedges.
Author:
Siri Pulipaka, Adapted from Simple Bites
Ingredients
4 medium sized potatoes, peeled
1-2 tbsp fine cornmeal (or polenta)
salt - to taste (~ 1 tsp)
¼ tsp black pepper powder
½ tsp red chilli powder
½ cup olive oil
3 garlic cloves, minced
¼ cup fresh cilantro leaves, chopped
Instructions
Cut potatoes into long wedges and boil for 10 mins. Turn off heat and drain in a colander. Keep aside.
In a bowl, mix together - cornmeal, salt, black pepper powder and chilli powder. Gently toss the boiled potatoes in the cornmeal mixture.
Preheat oven to 220 C or 425 F.
Heat a pan (oven-proof or cast iron skillet if you have one) and add a thin layer of olive oil. Add garlic. Let it sizzle for about 30 seconds and add seasoned potatoes in one single layer.
Transfer the contents onto a baking pan and roast for about 30 mins, turning them for every 10 mins. You can skip this step and directly place into the oven, if using an oven-proof skillet or cast iron skillet.
Make sure you roast them until they are crunchy from out side.
Serve them with any dip and ketchup.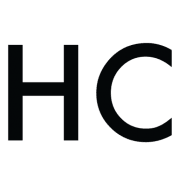 Siri Pulipaka
Siri is an obsessed foodie, an avid blogger, a passionate photographer and one who yearns for simple pleasures of life. She writes about recipes, her culinary adventures and reviews local restaurants & events on her blog - Cooking With Siri, which she started in summer of 2007 during her stint in the US. She believes in farmer's markets, growing her own food and eating responsibly & locally. She also has a photography blog - 365 Days of Siri, where she shares and documents a slice of her daily life through the camera lens. She currently lives in Hyderabad, India along with her food-loving husband.