Josh Moore, Executive Chef and Pastry Chef of Volare in Louisville, perfects the Italian-Southern flavor duo with passion and the use of his farm's produce.
Chef Josh Moore is a busy man. He runs the pastry program at the Louisville new-Italian cuisine restaurant Volare while also being the Executive Chef of the restaurant. Not to mention he still has time to power lift after a busy dinner service, cook for his son, be a proud ambassador chef for Certified Angus Beef brand, tend to a ten acre farm and geek about the amazing number of heirloom tomatoes that are grown in his backyard. Now that is a chef with passion.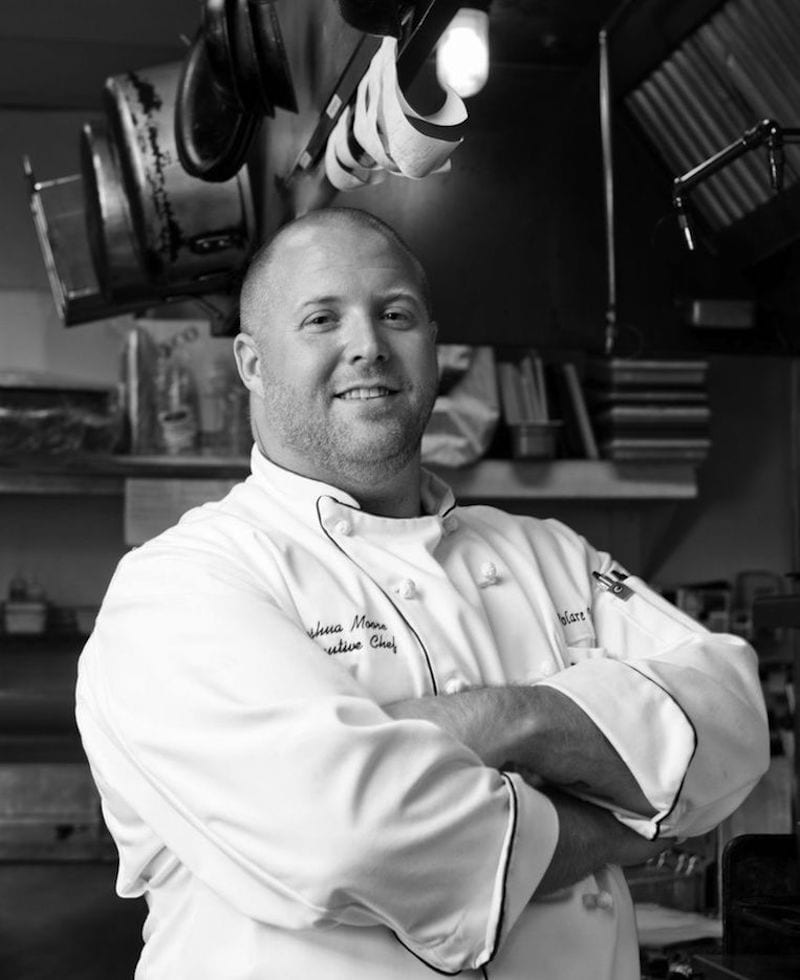 It is no secret that the world of savory and pastry are pretty far apart and there is a different set of skills required to accomplish either station in a bustling kitchen, but Chef Josh Moore has been able to master both. He started his food journey as a child helping his candy-making grandmothers and never lost his desire to pursue food. Looking to satisfy his adrenaline craving during his first pastry job, Josh decided he needed to master the savory line too, so he could experience the token dinner rush. Loving the excitement and precision that comes with each position, Chef Josh now takes pride in having a leadership role in both areas of his kitchen at Volare.
Early on in his career, Josh was drawn to the simplicity of Italian cuisine. Showcasing restraint and portraying Italian traditions with Southern spice, flair, and produce from his farm is what he does best.
"In an era of molecular gastronomy and, in my opinion, an abundance of too many different conflicting flavors and textures to make a plate interesting, I like simple fresh plates that are balanced.  Don't get me wrong. I enjoy "fun and intriguing dinners," but my personal style is represented on my menu."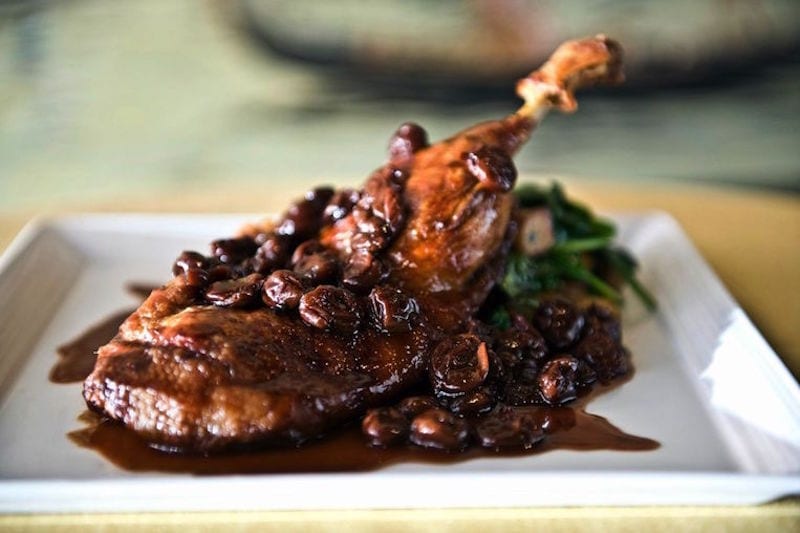 So what does Italian food in Kentucky really look like? At Volare, a diner will find a menu containing mostly Northern Italian dishes: fresh pastas, saltimbocca, and bisteccas. At first glance it may appear to be fairly standard Italian food, but a closer taste and one will find a hint of Kentucky bourbon, local varieties of tomatoes or eggplants, and beautiful produce that is common to the area and right from Josh Moore's nearby farm.
"For me, the beauty of Italian food in Kentucky is the excitement of putting a little southern flavor to my traditional Northern Italian menu[…] Also, Kentucky has an amazing growing season for tomatoes. We grow 35 different varieties of heirlooms, 600 total plants on our farm.  Every tomato we grow ends up on the plates of guest at Volare."
See Also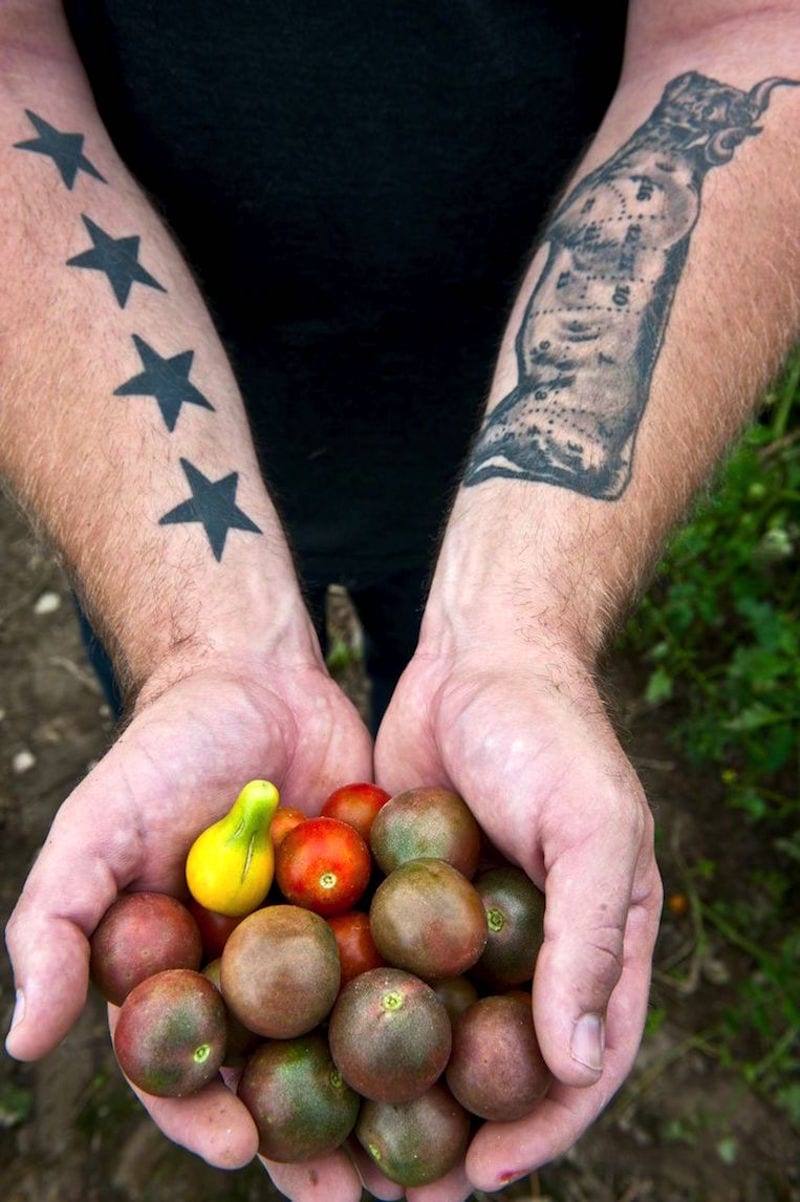 And on the sweet side of Josh's kitchen he keeps things just as playful and innovative. Diners will find signature desserts such as tiramisu, but also Torta di Riso, a cake that uses Arborio rice, a rich chocolate custard called the Piedmontese Bonet, or one of Chef's personal favorites, a cherry custard filled tart. Made with duck eggs and grappa, this decadent dessert uses traditional Italian ingredients, but also allows the kitchen to showcase the local cherry produce when it is in season.
Through his cooking at Volare, Chef Josh has helped his diners understand that is doesn't take difficult-to-find, obscure ingredients to create beautiful Italian food. He has set himself apart from other Italian-cooking chefs by bringing in fresh vegetables and herbs from his land and has let his guests know that Kentucky has everything you need to make a delicious dish. In fact, besides using your local flavors and ingredients, he really believes all you need are a few staples like quality Extra Virgin Olive Oil, sea salt, fresh ground pepper, and fresh herbs. Oh, and really great heirloom tomatoes from the garden.
Volare
2300 FRANKFORT AVENUE
LOUISVILLE, KY 40223
502.894.4446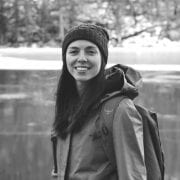 Annelise McAuliffe
Mandatory family outings to the Detroit farmers' market and nightly home-cooked meals cultivated Annelise's respect and curiosity for food. A graduate of The Culinary Institute of America, she spends her free time in New York City recipe testing, eating breakfast all day, and dreaming up international culinary adventures.