The American culinary bus tour Outstanding in the Field travels across the pond for a series of farm dinners in Europe.
By Kalle Bergman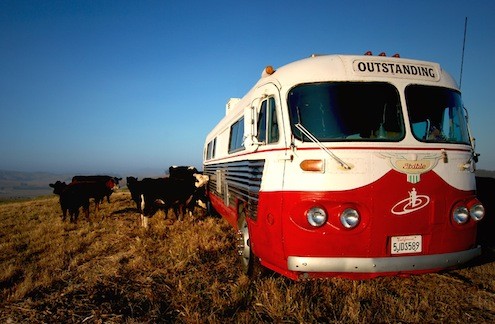 For more than 10 years, Jim Denevan and his troupe of cooks, chefs, waiters and event makers have toured the US setting up dinner tables on farms across the country, teaming up with local Chefs and serving local food to local foodies and producers.
The mission of Outstanding in the Field is to re-connect diners to the land and the origins of their food, and to honor the local farmers and food artisans who cultivate it.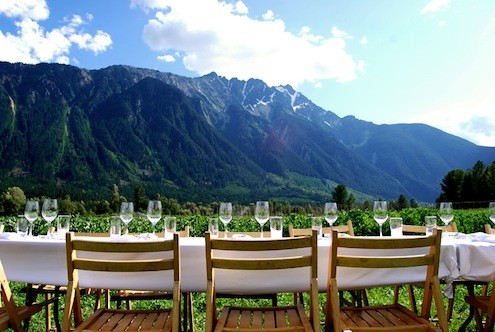 This September, the group is packing up their gear and moving the operation to Europe, for their first ever European tour. Six dinners in six countries is on the menu, and we've taken a peek at the appetizing schedule.
Mon, Sept. 5 – Ballymaloe Cookery School, Shanagarry, County Cork, Ireland
Host farmer:  Eileen O'Donovan
Guest chef: Darina Allen, Ballymaloe Cookery School
Ballymaloe Cookery School is set in the midst of 100 acres of organic farm. The long table will be set in the greenhouse amongst the heirloom tomatoes, cucumbers, beans, eggplants, salad leaves and beets for a feast cooked in the simple Ballymaloe style.

Thurs, Sept. 8 – Trealy Farm, Monmouthshire, Wales, U.K.
Host farmers: Ruth Tudor & James Swift
Guest chef: Chris Gould, The Hardwick, Abergavenny
Trealy Farm's green hills and healthy animals are the source for artisan charcuterie judged among the best on the continent. Chef Stephen Terry of The Hardwick will prepare a feast with the finest ingredients of the region.
Sun, Sept. 11  – Hans Lunds Farm, Island of Lilleø, Denmark
Guest farmer: Hans Lund
Guest chef: Anders Selmer, Kodbyens Fiskebar, Copenhagen
Debarking from the seasonal ferry that takes visitors to Lilleø, guests will find a table set among the apple trees and grapevines at the height of the harvest season. Guest chef Anders Selmer of Copenhagen's Fiskebar will set his rustic field kitchen alongside the table.
Tues. Sept. 13 – Vollenhoven Farm, De Bilt, Netherlands  (outside Amsterdam)
Host farmers: Lucie & Marten van Marwijk Kooy
Guest chef: Andre Rinault, Restaurant Groenland
Farm ingredients of every kind. A thriving CSA program. Beautiful views of the countryside in every direction. Vollenhoven is an ideal site to bring the first Outstanding in the Field table to Holland. We look forward to a delicious collaboration with Chef Rinault.
Sat. Sept. 17 – Remelluri Estate Vineyard, Rioja, Spain
Host winemaker: Telmo Rodriguez, Remelluri Estate
Guest chef: Alzira, Remelluri Estate Chef
The Remelluri Estate in Rioja juxtaposes a 10th Century necropolis and hermitage with a modern winery. The Rodriguez Hernandorena Family will pour their wines, paired with produce and meats from the estate.
Tues. Sept. 20 – La Petraia, Radda, Chianti, Italy
Host farmers: Susan McKenna Grant & Michael Grant
Guest chefs: Dario Cecchini, Antica Macalleria Cecchini, Panzano/Chianti & Susan McKenna Grant, La Petraia
Internationally renowned master butcher Dario Cecchini of Antica Macelleria Cecchini in the Tuscan village of Panzano will collaborate with chef Susan McKenna Grant of host farm La Petraia for the evening's meal set in the rolling, forested hills of Chianti.
Prices including wine range from 120 – 230 EUR, and there are still seats available at all the events. At Honest Cooking, we think this is a wonderful initiative to bring nature and diners closer together – so if you're in the neighborhood of one of the events, join in for some great food, scenery and conversation.
BUY TICKETS
Oustanding in the Field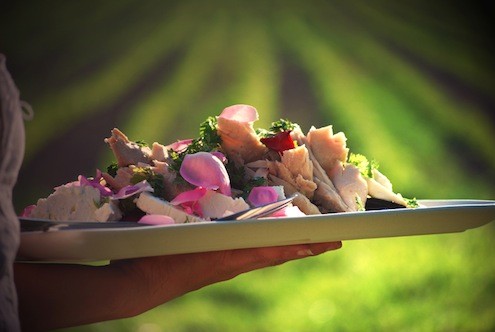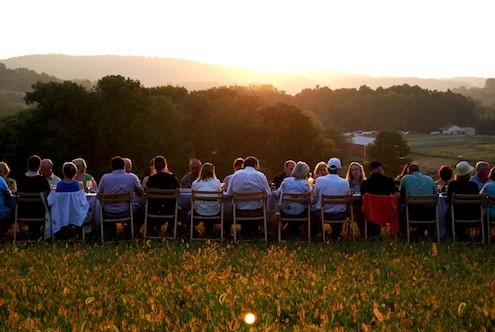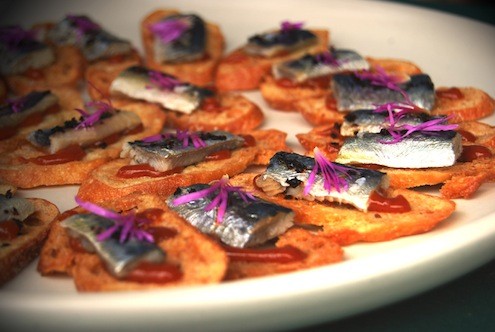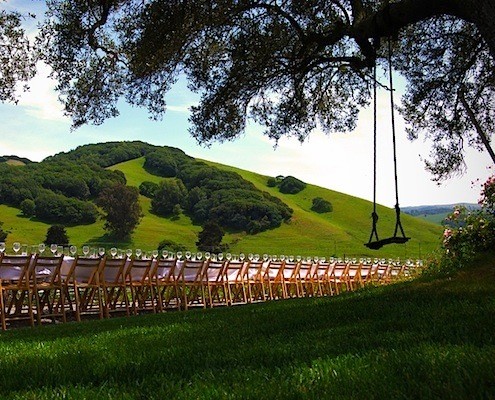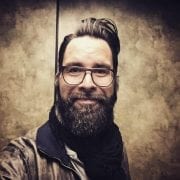 Kalle Bergman
Kalle Bergman is a food writer and media entrepreneur who is the founder of Honest Cooking. As a food writer, his writing has been regularly featured in publications like Gourmet, Los Angeles Times, Huffington Post and Serious Eats. He is obsessed with simple food, more often than not from his native Scandinavia.