Summer is the time to enjoy all the fresh and local offerings of the season. Enjoy cold ocean seafood like bay shrimp, highlighted with sweet red peppers.
By Kurt Winner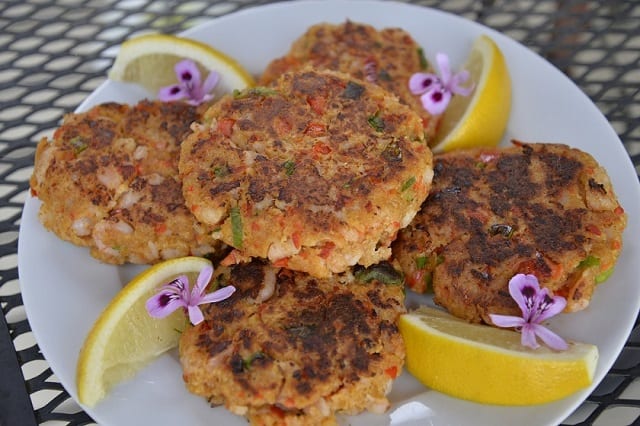 Summer is the time to enjoy all the fresh and local offerings of the season. With Dungeness crab costing in excess of $25.00 per pound (cleaned) I thought a less expensive substitute was in order. Now I know that cheaper and seafood aren't two things that usually go together all that well but, this recipe really works and is delicious and easy to prepare. Bay shrimp can cost only 25% of what fresh crab can, and yet the sweetness of fresh cold ocean seafood  really comes through here highlighted by the sweet red pepper.

Oregon Bay Shrimp Cakes
Summer is the time to enjoy all the fresh and local offerings of the season. Especially seafood.
Serves:
5 large or 8 smaller cakes
Ingredients
1 lb. Oregon Bay Shrimp coarsely chopped-frozen is acceptable if fresh isn't available
2 large eggs beaten
1 small red bell pepper small dice about ¼ inch (I used a food processor for this)
⅓ cup chopped green onions
½ cup Panko crumbs
½ cup plain bread crumbs
¼ cup mayonnaise
1 Tbs. Old Bay Seasoning
1 Tbs. Extra virgin olive oil
½ tsp. Freshly cracked black pepper
Lemon wedges
Seasoned salt
Instructions
The key here is to chop the shrimp to a size that will make it easier to form the cakes, large pieces will just make it more difficult.
Mix all of the ingredients fully, and test the moisture content by forming a patty. If the cake wants to fall apart you can add more mayonnaise at this point, perhaps 1 tablespoon at a time, mix and retry. Some people prep this by forming the cakes and letting them rest in the refrigerator for a couple of hours so they bind more.
Heat a large non stick pan to medium high heat with the olive oil, carefully add the cakes and check after 4 minutes by gently lifting the cake. You want the underside to be a dark golden brown with a nice crust. Turn the cakes and cook for another 4-5 minutes. You may need more olive oil here, I added another tablespoon and that worked very well, just slide the cakes around so the all get a little coating of the oil. This will ensure even browning. Plate while still hot and serve with lemon wedges, seasoned salt and some good sweet corn on the side. Now that's summer ! Enjoy.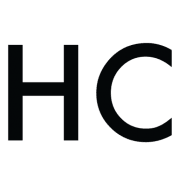 Kurt Winner
Raised in New York, Kurt enjoyed the homestyle German cooking of his grandmother, who in Germany owned a bakery, and of his Italian stepmothers rustic food. He then moved to live in Hawaii for ten years turning him into a sashimi fanatic. Kurt now calls the Portland Oregon area home. You can find his writing and photography in The Epoch Times, Afar.com and the East County Gazette.