This soft, citrusy cake is made without eggs or butter and is delicious served with afternoon tea.
By Anita Mokashi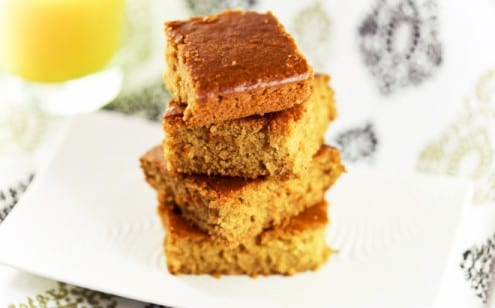 Orange Sponge Cake
This soft, citrusy cake is made without eggs or butter and is delicious served with afternoon tea.
Ingredients
All-purpose flour/Maida – 1.5 cups
Granulated Sugar – 1 cup
Baking soda – 1 teaspoon
Baking powder – ½ teaspoon
Orange juice – 1½ cup, (fresh or store bought)
Oil – ⅓ cup (any vegetable oil)
Grated orange zest – 1 teaspoon
Instructions
Mix flour, sugar, baking soda and baking powder in one bowl.
Now add oil, orange juice and orange zest to the mixture and blend well.
Bake in oven for 40 mins at 250 degrees or until knife inserted into the middle of the cake comes out clean.