A delicious and devilishly simple tart that will make you the star of the dinner party.
By Pallavi Gupta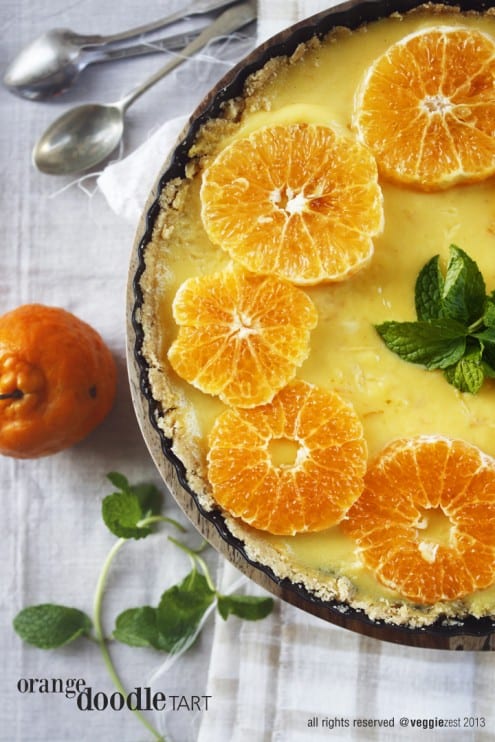 The market is flooded with oranges these days, they are so beautiful and fragrant – the moment you start zesting them your senses are filled with happiness. This recipe is an awesome blend of beautiful flavors. It is one of those recipes that make you look like a star at dinner parties but doesn't demand too much work. Its a combination of flavors from snicker doodle & orange custard balanced with dark chocolate ganache.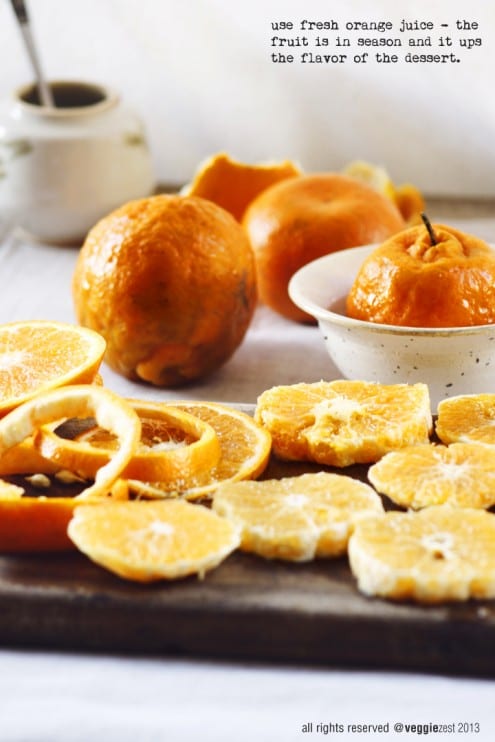 When you make the custard you cook it on a double boiler while slowly whisking it continuously.When you start cooking the custard its going to look a little watery and you might feel you are doing something wrong. But don't worry – it will come together as you keep on cooking it. Other than that its a pretty easy dessert that takes very little time. The tart crust is made of snicker doodle cookies and the flavors from the cookie blend really well with the orange custard. So, enjoy this recipe with your family and friends.
See Also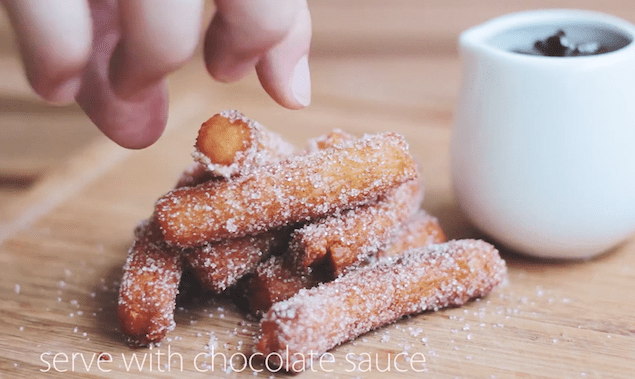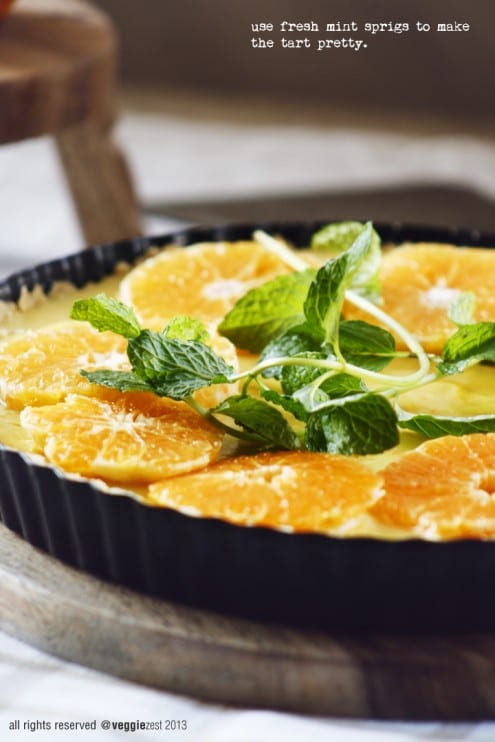 A delicious and devilishly simple tart that will make you the star of the dinner party.
Ingredients
For the tart crust:
10 snicker doodle cookies
¼ cup melted butter
2 tsp orange zest (if there is none in the cookies)
½ tsp ground cinnamon
For the filling:
Juice of 2 large oranges
Zest of one orange
Juice of half a small lemon
⅓ cup sugar
2 tbsp honey
3 eggs
¼ cup butter, room temperature
Instructions
Fort the crust:
Grease an 8 inch tart pan. Keep aside.
Pulse the cookies in a blender till it starts resembling bread crumbs.
In a large bowl add cookie crumbs, cinnamon and orange zest.
Add butter and using a spatula mix with the cookies till it starts looking like wet sand.
Transfer into the greased tart pan and press using your fingertips to evenly spread the mixture in the pan. You can use a small bowl, a ramekin or the back of a glass to help press the mixture properly.
Refrigerate for 15 minutes.
Preheat the oven at 350F.
Bake the tart crust for 12 minutes. Take out from the oven and cool completely.
Add a layer of dark chocolate ganache in the cooled tart shell.
For the filling:
In a large bowl add butter and sugar. Cream till it turns pale. You want to pick a bowl that's heat proof because you will cook the filling mixture on a double boiler in this same bowl.
Add eggs one at a time and continue to whisk.
Add honey, orange juice & zest and lemon juice. Continue to mix for a few minutes.
Transfer to a double boiler and keep whisking slowly till the mixture turns thick enough to coat the back of a spoon. About 5 to 8 minutes.
Remove from the heat and let it sit for 5 minutes before pouring it into the cooled tart shell.
Refrigerate the tart for 4 to 5 hours or till its chilled and the custard is set. Arrange fresh orange slices around the edge of the tart in a circular pattern. Serve cold!
Pallavi Gupta
Pallavi is a vegetarian globetrotter, who currently lives in the southern part of India. Past ten years of her life includes living in six cities in three different countries. It has added to her vast exposure of cuisines from different parts of the world which is now reflected in her cooking. She shares her knowledge of vegetarian and vegan recipe from around the world via her blog Veggie Zest. When not cooking or photographing, she does graphic design.