Orange Crisp Galette with Honey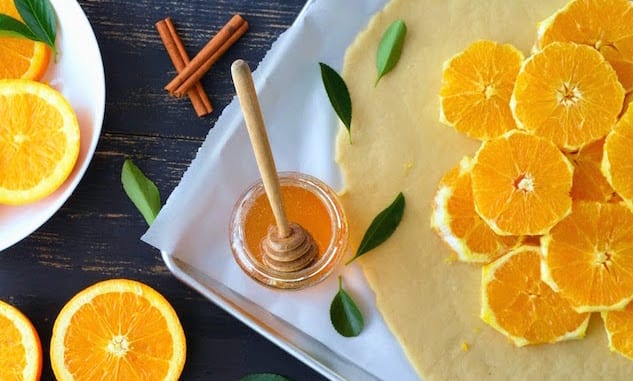 Simple galettes should not be reserved solely for summer. Celebrate winter with a bright orange pastry topped with an oatmeal crisp and sweet honey.
By Daniel Valko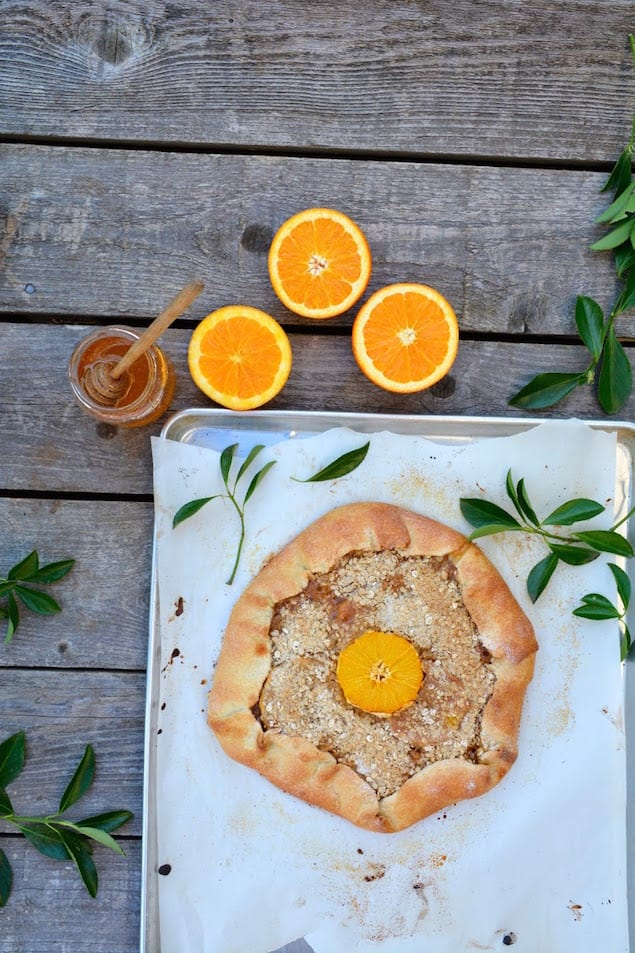 If there's anything I love to bake its galettes, mostly because you can make them out of anything. My favorite is an apple galette, made with some amazing tart apples. Or when it's summertime a peach or black cheery galette is always a good idea.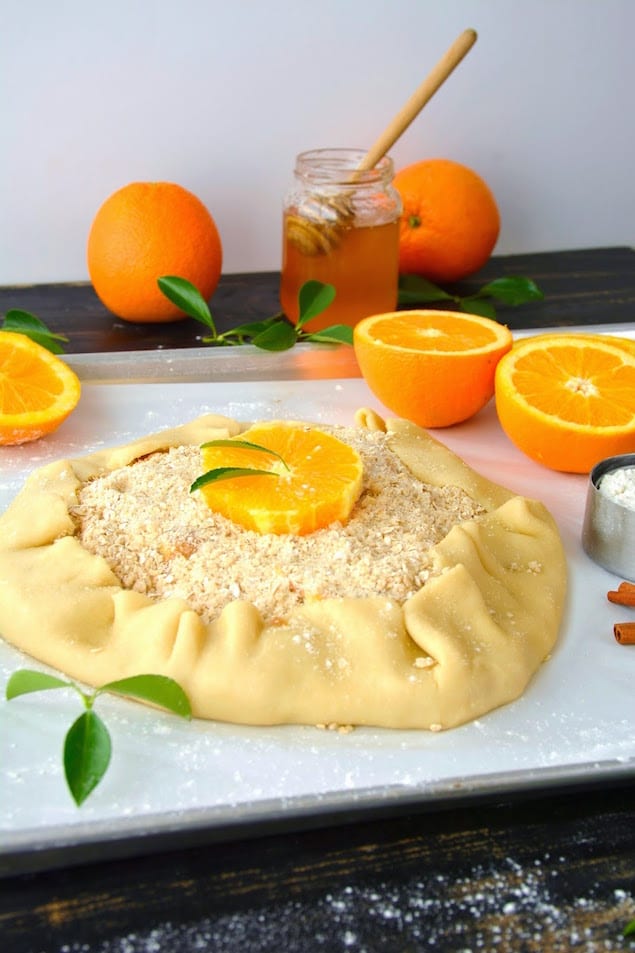 But winter is when there is no fresh peaches or cherries around. So I though up this new recipe for a orange and honey crisp galette. Fresh sliced oranges baked under a amazing layer of oatmeal crisp and topped off with honey. Sounds amazing right? Just wait till you try it, the flavors come together perfectly.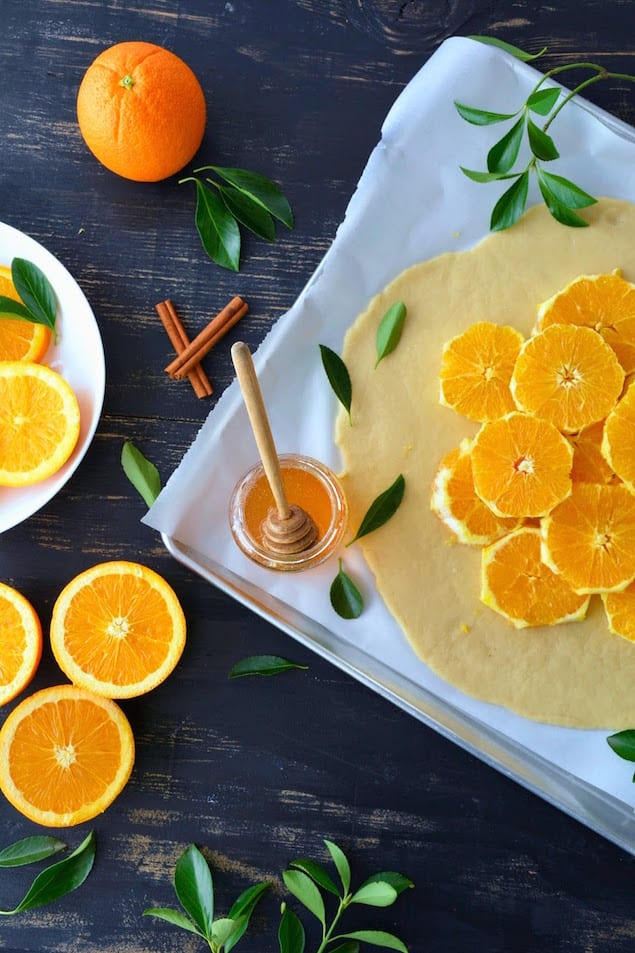 Orange Crisp Galette with Honey
Simple galettes should not be reserved solely for summer. Celebrate winter with a bright orange pastry topped with an oatmeal crisp and sweet honey.
Recipe Type:
Dessert, Baking
Ingredients
Crust :
1½ cups flour
2 tbsp granulated sugar
6 tbsp cold unsalted butter
¼ cup cold water
pinch of salt
Filling:
4 Oranges
⅓ cup granulated sugar
4 tbsp flour
¼ cup pure honey
½ tsp pure vanilla extract
1 tsp cinnamon
Crisp :
½ cup quick cooking oats
¼ cup granulated sugar
3 tbsp all purpose flour
2 tbsp softened unsalted butter
¼ tsp cinnamon
Topping :
2 tbsp heavy cream
2 tbsp granulated sugar
Instructions
Preheat the oven: 425 F Bake: 45-50 mins
Crust:
In a large mixing bowl combine the flour, butter, sugar and salt. Then using 2 forks mix in the butter until the mixture becomes the size of peas. Add in the cold water and kneed the dough for about a minute.
Roll out the dough into a 12 inch round piece. Cover with plastic wrap and set in the freezer on a pan for about 10 mins, for fast cooling.
Filling:
Cut up the oranges into ½ inch slices, cut off the peel and gentle toss them in a bowl with the flour, sugar, cinnamon, vanilla and honey. Set aside
Crisp:
In a medium bowl combine the Oats, sugar, flour, butter and cinnamon to make the crisp. Using your hands or a spoon press it together until well combined.
Transfer the Oranges to the middle of the dough and top with the crisp. Now fold over the side of the dough about 1½ inch to make a crust.
Topping: Then mix the cream and sugar in a cup and spread it on top of the crust using a brush.
Cool the Galette in freezer for about 10 minutes before baking. Bake for 45 - 50 minutes, let it cool for 15 minutes before serving.
Daniel Valko
Daniel hails from Portland, Oregon and keeps busy baking, cooking, and blogging. Oh, and being a high school senior, too. He blogs on Plentifulplate.com