What do you do with a large batch of the farro grain? Here are five of our favorites so you don't get bored.
By Annelise McAuliffe
Shutterstock: Marilyn BarboneCooking in larger batches for later saves time, but eating the same thing over and over becomes redundant and loathsome. Common in Italian cuisine, Farro is a specific type of wheat grain that is similar and sometimes synonymous with spelt and einkorn. Versatile like barley, Farro is delicious used in stews, salads, and risotto like dishes.
Next time, make a larger batch of the grain, but use it a couple of different ways. Here are some of our favorites:
Caprese di Farro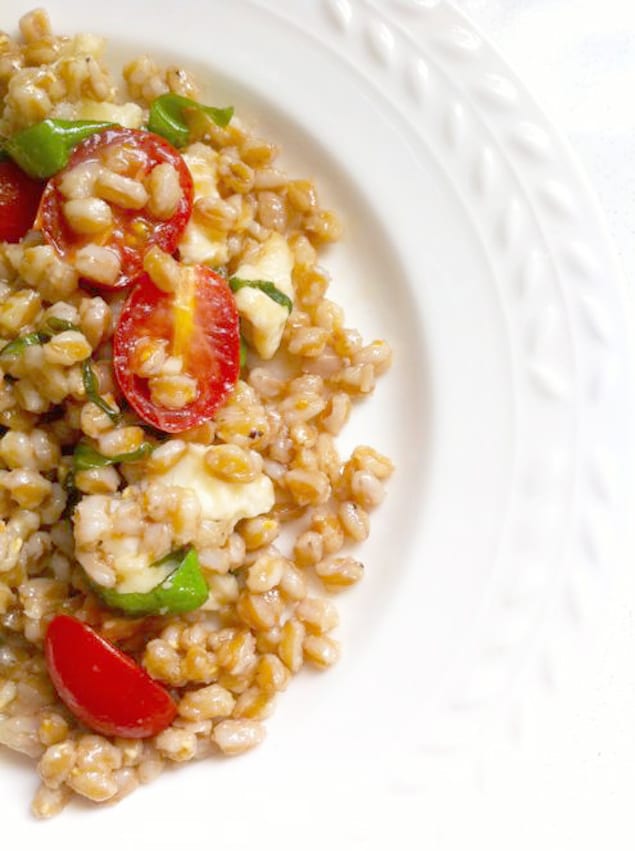 Give a shoutout to Italian ingredients and cuisine with this traditional flavor combination. Make the farro ahead so that all you have to do is reheat, mix together the dressing, and stir in the tomatoes, mozzarella, basil. Get the recipe here.
Seafood Stew with Farro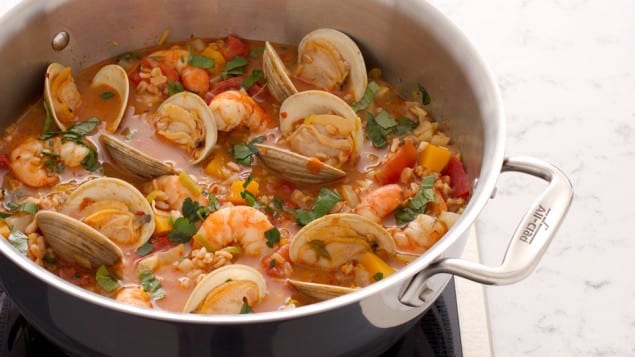 A delicious trio of octopus, clams and shrimp nestled in herbs, white wine, fresh vegetables and farro, created by restaurateur and Chef Hugh Acheson. Make the stew as normal and add in the already made farro at the end. Get the recipe here.
Roasted Acorn Squash with Farro, Mung Beans and Goat Cheese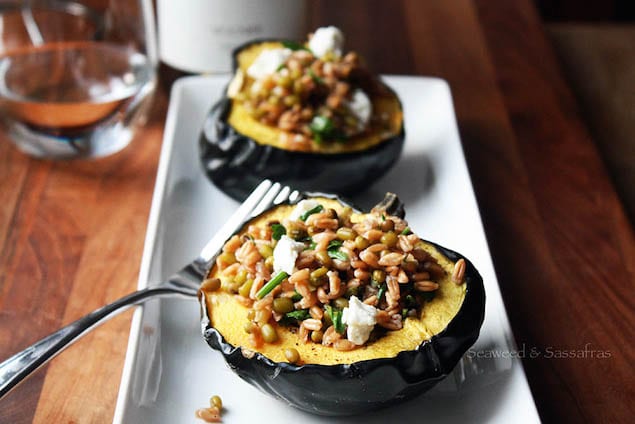 Farro is rich in fiber, Magnesium and Vitamins A, B, C and E making this seasonal vegetarian dinner a nutrient powerhouse. Add the pre-cooked farro to the mung beans and finish the salad as usual and fill the squash halves. Get the recipe here.
Hot or Cold Mediterranean Farro salad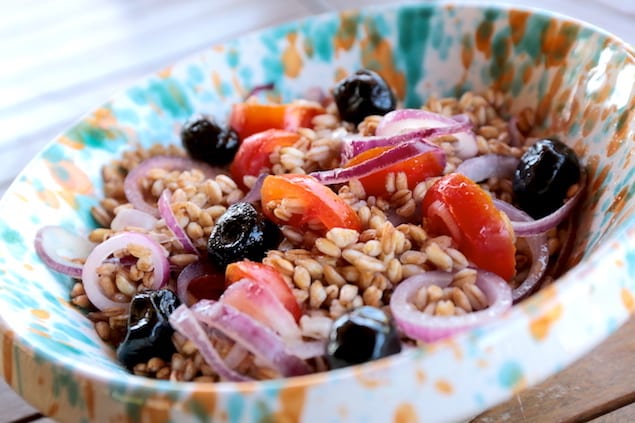 Use farro instead of rice in your sides dishes for a nutrient-rich and delicious dish. Balsamic vinegar brings the salad together and wraps around the sweet tomatoes for a perfect finish. This is great as a cold packed lunch or warm right after cooking. Get the recipe here.
Hearty Tuscan Farro Soup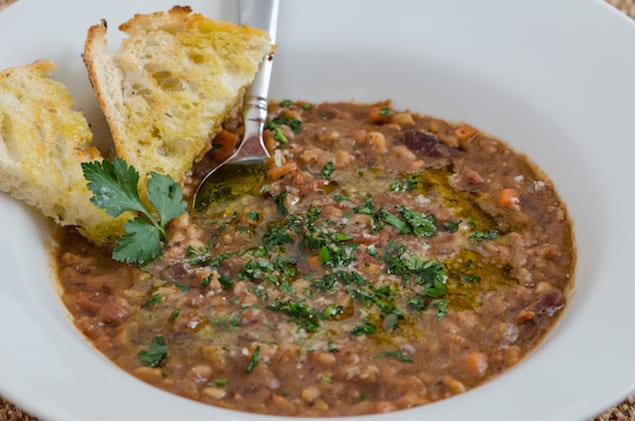 There are a lot of ways to adjust this soup to your own taste, to highlight flavors with a Tuscan touch. For a shorter cooking time, use the pre-cooked farro and simmer with the rest of the ingredients. Get the recipe here.
#mc_embed_signup{background:#fff; border: 3px double black; clear:left; font:14px Georgia,serif;  width:635px;}
/* Add your own MailChimp form style overrides in your site stylesheet or in this style block.
  We recommend moving this block and the preceding CSS link to the HEAD of your HTML file. */