Old Fashioned Rhubarb Cake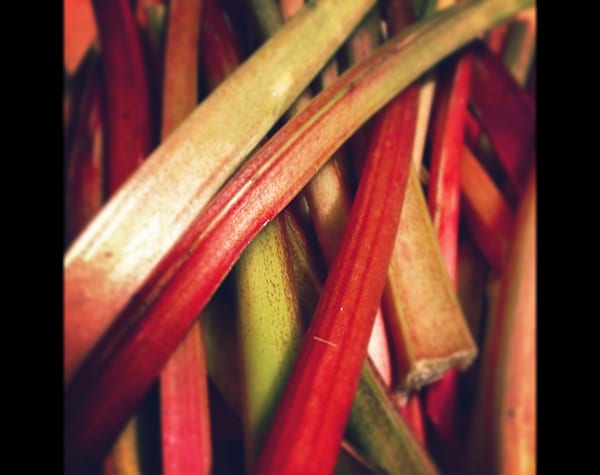 The plants (and people) of Minnesota must be hardy. Rhubarb is a rugged perennial capable of withstanding long, cold winters. Perhaps that is why rhubarb is respected and beloved by so many Minnesotans.
By Melissa Maki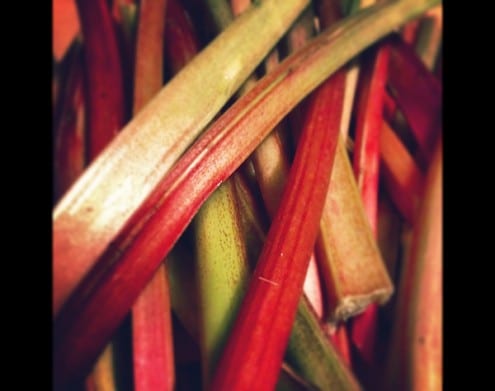 I grew up in Northern Minnesota, where the climate is cool and the growing season is brief. As a result, the plants (and people) must be hardy. Rhubarb is a rugged perennial capable of withstanding long, cold winters. Perhaps that is why rhubarb is respected and beloved by so many Minnesotans.
For me, rhubarb signifies the start of summer and brings back fond childhood memories. As kids, we would break off long stalks of the ultra-tart vegetable and eat them raw, dipped in sugar. It was a tantalizing rush of sweet and sour, a natural "Sour Patch Kid."
This is one of my all-time favorite rhurbarb recipes. It's my Great Grandma Annie Purkat's recipe, slightly adapted.

Old Fashioned Rhubarb Cake
Recipe for and old fashioned rhubarb cake.
Ingredients
½ cup butter (slightly softened)
1½ cup sugar
1 teaspoon vanilla
2 eggs
1 cup buttermilk
1 cup all purpose flour
1 cup whole wheat pastry flour
1 teaspoon baking soda
¼ teaspoon salt
3 cups rhubarb, chopped and mixed with 1 tablespoon of flour
Cinnamon-sugar to taste
Instructions
Mix the butter, sugar, vanilla and eggs together.
Combine the flours, soda and salt in a separate bowl.
Alternately mix portions of the buttermilk and dry ingredients with the creamed butter mixture until combined.
Fold in the rhubarb.
Bake at 350 degrees in a greased, 9x13 cake pan for 35-40 minutes.
Sprinkle the cake with a mixture of cinnamon-sugar.
Melissa Maki
Melissa Maki became a freelance writer while living in Belgium a few years back. Once she had the opportunity to write about beer and bike rides, there was no going back to a "normal" job. She enjoys trying out new recipes, tasting beer, taking photos and walking in the woods. She currently lives in Charlottesville, Virginia.