Hilary explores off the beaten path at Blackfriars and finds a gem.
By Hilary Sturzaker
When you have an incredible meal on a Thursday night you want to know why the rest of Edinburgh aren't dining with you. We visited Blackfriars in Edinburgh's Old Town last week and had one of the best meals we've had for ages. Seriously. Nothing was too much trouble, the service was spot on – relaxed yet attentive, the chilled champagne beer went down a treat and the food….well, more on that later.
Blackfriars (formerly Black Bo's) is a little off the beaten track but that shouldn't put you off….
it should make you more intrigued to pay them a visit.
We were curious as to why it was a little quiet considering Thursday is pretty much the start of the weekend but we're hoping that this will send you flocking in their direction.
Blackfriars is run by Georgie Binder and Andrew Macdonald (formerly of First Coast and Gardener's Cottage, Edinburgh). They have created a laid back atmosphere in both the bar and the restaurant. Pared back interiors with old school furniture, benches and stools, low key lighting, but most importantly they serve incredibly 'unfussy' food – choose from one of four starters and one of four mains or go off menu with the daily specials. The menu is very much produce-led so changes regularly, seasonality is key and favourite suppliers are Peelham Farm, Grierson Organic, Burnside Farm Foods, Ochil Foods, and Phantassie Organics. A hit list of Scotland's best.
So, with a couple of Williams Brothers beers on order we sat down in the bar to peruse the menu. Blackfriars runs a menu from the bar and the restaurant, the bar menu is tapas inspired with 'small' dishes such as salt beef roll, deep fried sprouts, padron peppers, whilst the restaurant offers larger fare. Whilst waiting we nibbled on some spiced almonds and some delicious black treacle soda bread.

Starters, I chose from the bar menu and decided on the Jamon taking us right back to our amazing Andalucian adventure last summer. Mr Monkfish picked the cured mackerel, apple, radish. Both were outstanding and made even more delectable as we washed them down with a Wild Beer Ninkasi – New Zealand hops, apple juice, wild yeasts and champagne fermentation, and at 9% not one to be taken lightly!

Mains….my chef's special was pigeon (complete with feet), accompanied by pearl barley, cabbage and toasted hazelnuts. Served medium rare, perfect. A hearty portion but I managed to see most of it off no problem. Mr Monkfish dined on lamb, Jerusalem artichoke, pumpkin and red cabbage. Another hearty portion there were no complaints.
So we both had meat which is unusual for us as we're big fish lovers but we'd heard that Andrew was a master when it came to cooking meat and our dishes were no exception. The lamb was pink, succulent, and with just the right amount of fat to add to it's amazing flavour, hats off.
The debate was on as to whether we could manage dessert. We say debate, it was really me procrastinating as to whether my waistline could manage one or not. Half an hour later I thought I could so with a Manzanilla sherry in my hand a portion of chocolate cake with malt ice cream and hazelnut praline arrived. A lovely dessert of intense dark chocolate cake which was really good but un-finishable as I was simply too full. Not a bad place to be. Mr Monkfish went for the Blue Murder cheese washed down with another beer and he managed to finish all of it.
What a great night. We both felt like we'd found another bolthole, another dependable, reliable, cosy little place in Edinburgh, run by lovely people who really love their food just as much as we do. Mark your google maps with a big fat X as when in Scotland this place should be on your destination list for 2014.
See Also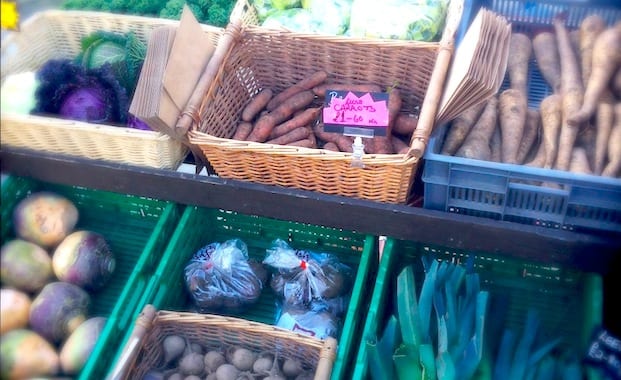 *4 STARS*
Twitter @Blackfriars_St
Instagram blackfriars_st
Facebook BlackfriarsEdinburgh
Blackfriars Bar and Restaurant
57-61 Blackfriars Street
Edinburgh
EH1 1NB
Tel: 0131 558 8684
www.blackfriarsedinburgh.co.uk
Blackfriars Bar is open Tues from 4pm; Wed-Sat from 12pm; Sun from 12.30pm. Bar food is available all day until 10pm.
Blackfriars Restaurant is open for lunch Wed-Sat 12-2pm; Sun 12.30-2.30pm. Dinner is available Wed-Sun 6-10pm.
All interior/exterior photography thanks to Blackfriars
All food photography thanks to Mymonkfish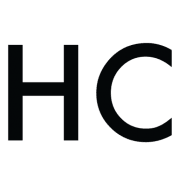 Hilary Sturzaker
Hilary Sturzaker lives in Edinburgh, Scotland, but eats her way around the world! She is a fanatical food blogger and is passionate about eating local and supporting local producers. The exploration of underground restaurants and experiential dining are very close to her heart. You will often find her eating cake, drinking tea and talking food at her favourite local haunts in the beautiful city that is Auld Reekie.