North Sardinia – 3 Great Places for Traditional Sweets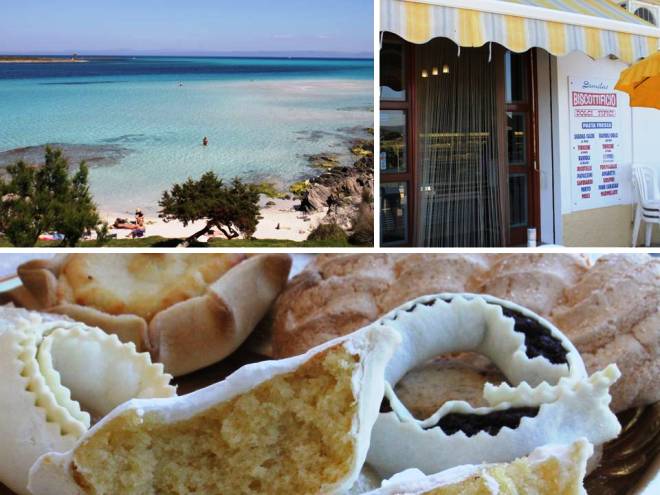 Ambra Meda takes us on a tour of three sweet destinations in North Sardinia.
By Ambra Meda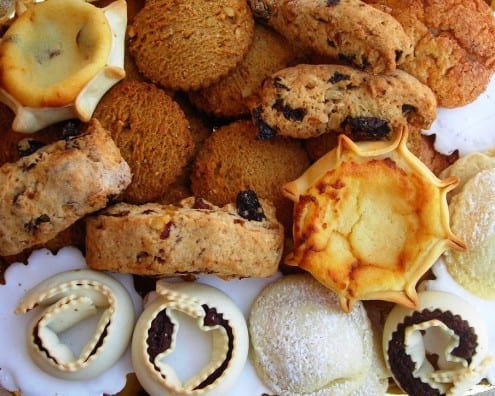 1. "LI COSI BONI" di Anna Maria Campo, SPSM Santa Maria Coghinas, 07030 (SS), Italy
This little pastry laboratory is hidden in the fields that separates the beach town of Valledoria and the thermal baths of Santa Maria Coghinas. Ask the locals how to get there and you will have an authentic taste of the entire sweet Sardinian confectionary tradition.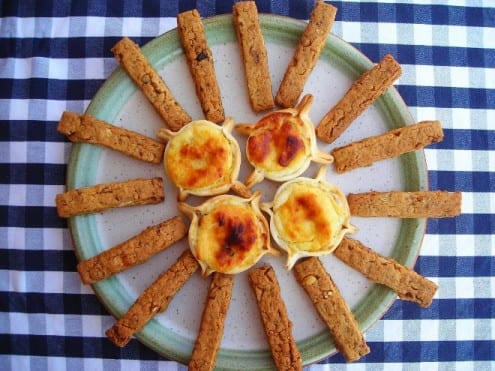 'Papassini', the typical cookies made with eggs, sugar and a generous amount of chopped nuts, raisins, orange rind, 'sapa' (cooked new wine) and anise, are worth the search. Their flavor, enriched by the contrast between the intense taste of the raisins and the delicateness of the sapa, is enhanced by the softness of the pastry. 'Ricottelle', desserts of round form filled with sheep milk cheese turned, icing sugar and raisins.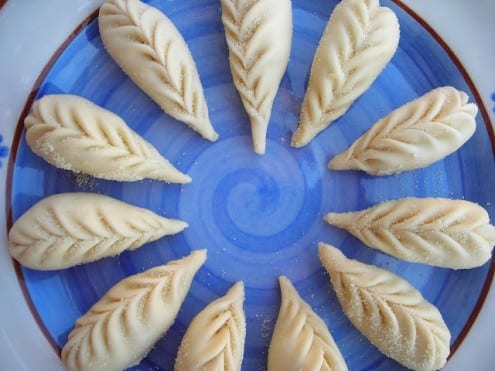 Besides selling baked products, Anna Maria prepares treats to cook at home. Try her 'Culurgiones', ravioli with a potatoes and melted cheese filling, and 'Seadas', a kind of big full melted sheep cheese raviolo aromatized with rind lemon, fried and served covered with sugar or honey.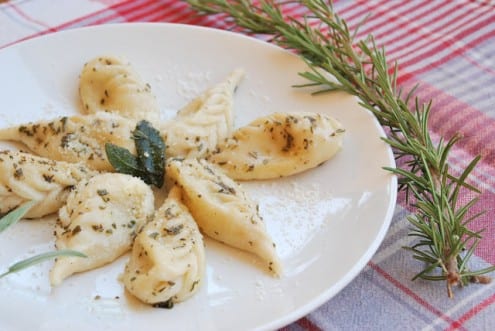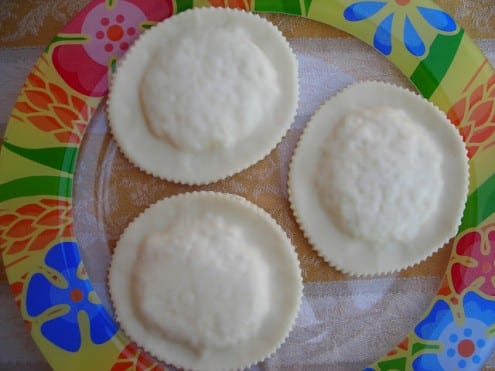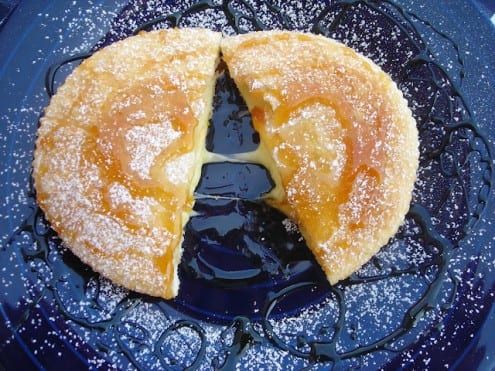 2. PASTICCERIA PINO PUGGIONI, Via M, Zanfarino, 54, 07100 Sassari, Italy, tel: +39 079 276497
For the people that work at the nearby University of Sassari, having breakfast here is a must. What they're famous for is their 'Crema Bruciata', a specialty in Sassari. It's a thin base of puff pastry topped with a creme brulee filling that has a sweet, smoked flavor and a caramelized and crunchy burnt sugar surface.

Also not to miss are their date pastries: pastafrolla shells filled with egg custard and surmounted by a whole glazed date, whose starchy consistency is perfectly enhanced by the cream's oiliness.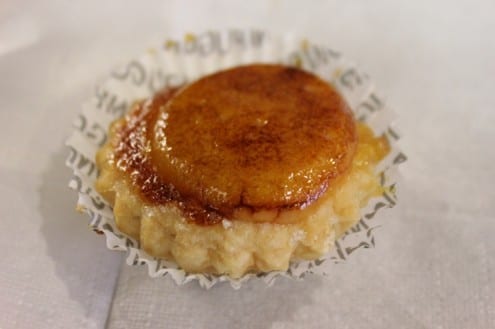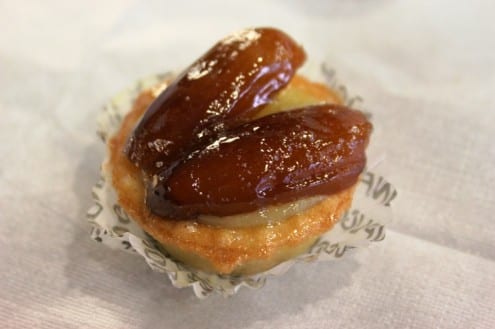 The Tiramisu' here is beyond description: the mascarpone cream surrounded by homemade savoiardi is simply luscious. Their biscuits are worth the additional calories: the traditional ones with pine nuts, almond and chocolate are really good, but the traditional 'Papassinos' are some of the best we've tried: just a hint of wild fennel and an abundant dose of nuts and raisins.
3. BISCOTTIFICIO DEMELAS, Pozzo S. Nicola, 7040 Stintino (SS) tel: +39 079534016
This sublime cookie shop is a must for anyone driving from or towards the renown destination of Stintino and its stunning with beach La Pelosa.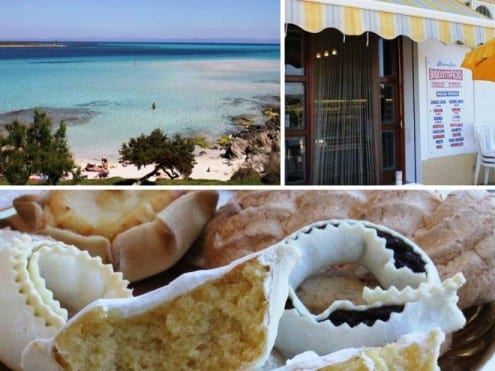 If you visit during the high season arm yourself with patience: even though it's a hole in the wall facing a stretch of corn fields, the line of people waiting to satisfy their sweet craving can be long.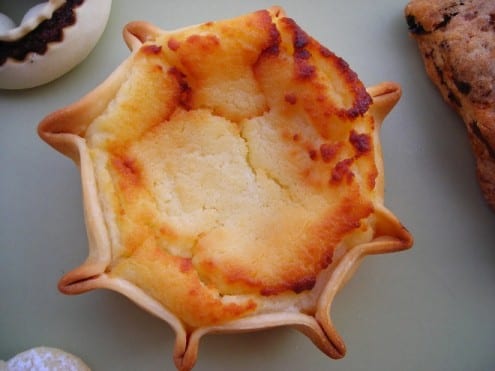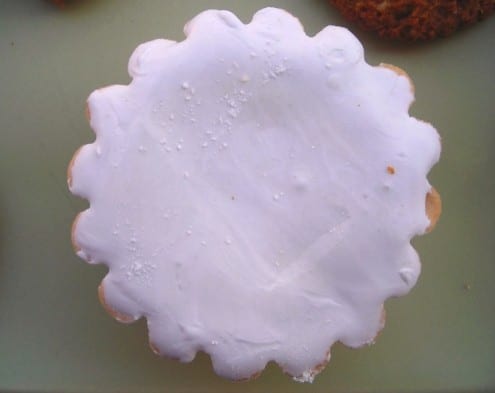 A stop for 'merenda' (the typical Italian afternoon snack) after a day on the beach here is mandatory: order 'copulettas' filled with almond paste, their orange pastries, filled with ricotta cheese and candied orange zest and their amazing 'ricottelle', that are freshly baked every hour.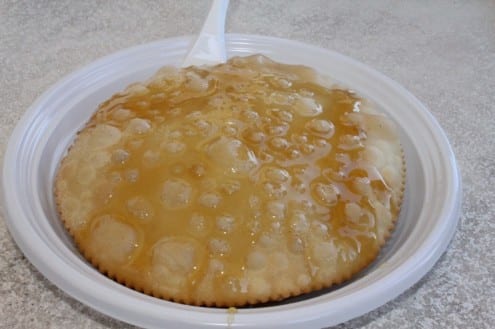 Also, if you're not too hot, order a warm 'seadas' covered in honey that still sizzles.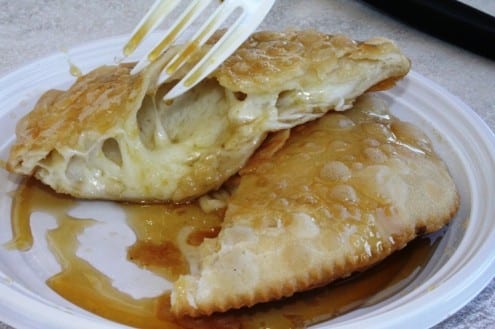 Ambra Meda
It is often said that Italians don't eat to live, but live to eat. And to Ambra, philosophizing about food is no different than discussing art. She grew up as a devoted lover of all things Italian, from pumpkin gnocchi to pistachio gelato. After moving to the United States she discovered the pleasures of a new world of food. She eats, travels and writes for Still Served Warm.