For a third year in a row, New York City's Nordic food festival is back with a delicious vengeance. Located in one convenient space in the West Village, the festival with once again bring together local and Nordic chefs for popup dinners, outdoor barbecues, a Nordic market, and more.
Launching on September 23rd, NORTH Festival will take place in a beautiful, rustic space in the West Village at the corner of Washington and Charles Streets. Stop by each day during the festival to see what delicious things are being cooked up and explore the outdoor marketplace that will feature a variety of Nordic bites. As the heart and soul of the festival, the traditional market will be a perfect way to discover Nordic lands from afar, with sips of Rekorderlig Cider drinks to a Nordic-themed book stall. Bring your appetite and be ready to try Nordic food, drinks, and authentic products!
TrySwedish at Sweden Day — September 24th
If you have never experienced the high-quality hospitality of Scandic Hotels in Scandinavia, now is your chance! Come by the space to discover Scandic while taking part in an iconically Swedish crayfish party. Spend your afternoon under the city's sun and discover what an true end of summer crayfish celebration is all about, aquavit and all! Once you've had your fill of crayfish, stick around for a gourmet pop-up dinner showcasing a favorite Swedish chef, refreshing Rekorderlig Cider cocktails and what New Nordic looks like in the capital city. Find more info and buy tickets here.
Finnish Art and Barbecue — September 25th
Finland takes over the space on Friday, featuring works of favorite Finnish artists and a pop-up dinner cooked by Michelin-starred Chef Kari Aihinen of the sleek restaurant Savoy. Diners will have an exclusive inside look at Finnish ingredients and cultural inspiration. Chef Kari prides himself on focusing on each ingredient on the plate as an individual flavor, always sourcing the best, sustainable items. Meanwhile, the NORTH outdoor space will be transformed into a delicious backyard barbecue scene. Complete with Finnish grilled foods, artisan bread baker Chef Simo Kuusisto of Nordic breads will serve his famed loaves so you create the Finnish sandwich of your dreams. Based in New York City, but originally from Oulu, Finland, Simo's breads are made with Nordic whole grain rye for a traditional bread with rich flavor and a chewy texture. Find more info and buy tickets here.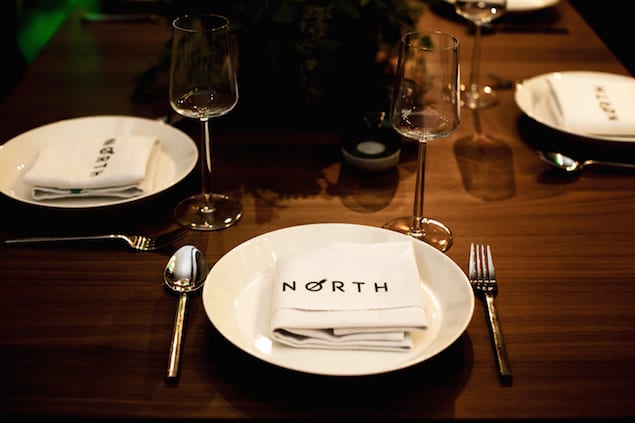 Nordic Cocktails and Icelandic Seafood — September 26th
Looking to up your bartending game? Iceland's favorite vodka brand, Reyka, and mixologist Noah Heaney let us in on the secrets of cocktail making while featuring drinks made with iconic Nordic ingredients. Surrounded by seas of fresh fish, Iceland is known for their sustainable fishing practices and high quality seafood catches. Stop by the pop-up for a delicious taste of the seas. Open for brunch and dinner, the space will be featuring acclaimed Icelandic Chef Thrainn Freyr Vigfusson. His menu will offer guests a taste of a very unique region of the world, with ingredients like fresh fish, langoustine or lamb straight from Iceland. Chef Vigfusson is one of Iceland's most innovative young chefs and has attracted international buzz as chef of LAVA Restaurant. This is your chance to experience the picturesque Nordic country from thousands of miles away! Find more info and buy tickets here.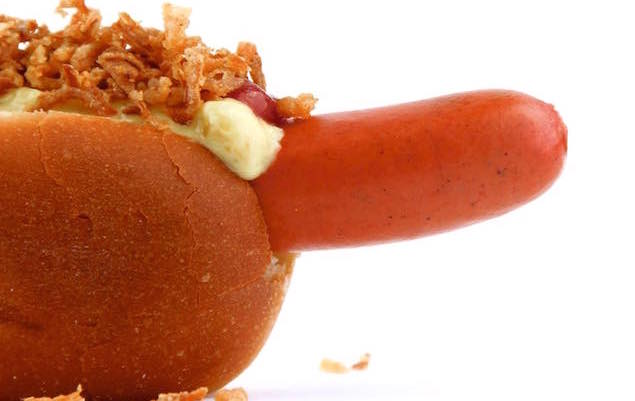 Bites and Brews: Danish Street Cuisine — September 27th
New York City's own Revolving Dansk with be serving their Danish pølse creation, similar to a hotdog, during a fun day of Danish food and activities. What is a pølse? It's like a hot dog, but not quite! The Danish sausage is extra-long, made with quality meat, and has a perfect snap when bitten into. During the day of Danish food and activities, come by the space and enjoy a selection of the traditional Nordic smørrebrød, the open-faced sandwich, pølse, and Danish beers to wash it all down, presented by Visit Denmark. Find more info and buy tickets here.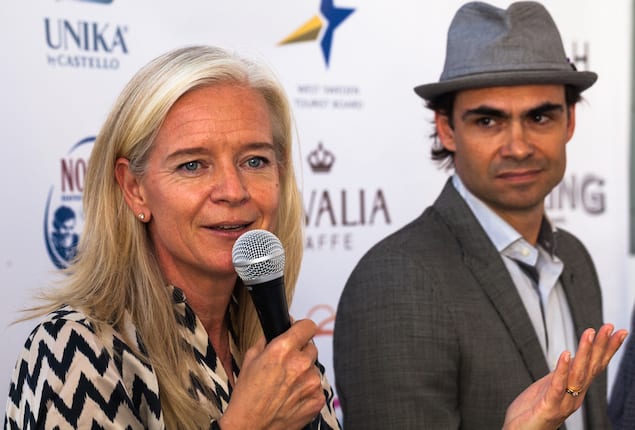 NORTH Talks — September 28th
NORTH 2015 goes out with a bang at NORTH Talks, featuring top Nordic restaurateurs, entrepreneurs and New Nordic pioneer, Claus Meyer, as the keynote speaker. Discussion will surround how strong Nordic trends have turned into a boom of business and creativity for the countries, and how Nordic food and beverage entrepreneurs are using their Nordic heritage. Local chefs and personalities who may not be Nordic, but have been influenced by the New Nordic movement will also be a part of the compelling day. Where is the Nordic cuisine and creative movement headed? We'll dive into a taste of the future, too!
For more information: www.nordicfoodfestival.org
#eatNORTH