A wonderful and simple seasonal recipe!
By Mia Irene Kristensen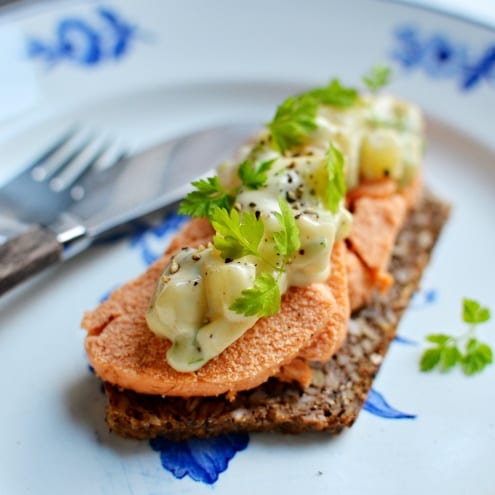 Orange, mousse-like and mildly sea flavored – In the cold water of the North there's a treat swimming around. The cod roe season is about to peak, remember to enjoy it while they're here!
The treat of the winter
Cod roes are the eggs of the cod fish and they have a short season of usually 2-3 months, usually the cold months (jan, feb, mar). For this reason, the cod roes has got the same reputation in my family as other very seasonal treat. I love cod roe in the same way I love strawberries, they're just a perfect seasonal treat!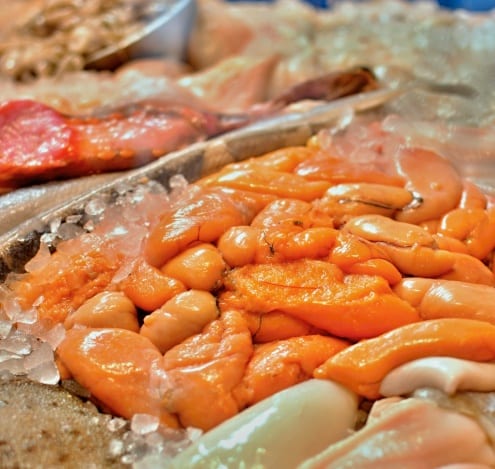 An easy "pair of pants"
If you've never cooked cod roe before, don't panic – it's one of the easiest fish dishes to get right. All you have to do is to pack them in a baking sheet and poach them in their outer membrane for 25 minutes and then remove the membrane just before serving. When purchasing them fresh from the fishmonger, they are always kept in the membrane, looking like a pair of pants. In Denmark, you can even hear people ordering "a pair of pants" when they're buying it!
Fry, stir or simply spoon them up!
The poached cod roe are tiny in size and has a very mild flavor. The texture is known for being almost mousse-like – light, fluffy and not "popping" like many other fish eggs. So in my family it's as much a childrens treat as it is for adults. After poaching, it's easy to slice the roe and pan-fry in butter, or stir the roes with crème fraiche and herbs. There are plenty of possibilities – all they need is a little acidity (eg pickles, lemon juice or vinegar) and a pinch of salt!
Print
Poached Cod Roe with Pickled Celeriac Mayo
A wonderful and simple seasonal recipe!
Author:

Mia Irene Kristensen

Prep Time:

10 mins

Cook Time:

20 mins

Total Time:

30 minutes

Yield:

4

1

x
500 g

fresh cod roe

1 tbsp

salt

2

bay leafs
Pepper

½

red onion, sliced
A little fresh dill or parsley

½

celeriac, peeled

2

white carrots, peeled

100

ml water

100

ml apple vinegar

75

ml sugar

2 tsp

salt & pepper

1

handfuld of fresh herbs (eg dill, chives or cress)
Instructions
Poached cod roe:
Rinse the cod roe in cold water. Wrap the roe in either alu-foil or baking paper.
Bring 1 liter of water to a boil. Add salt, bay leafs, pepper, red onion and dill.
Turn the heat down to medium, Add the cod roe and leave to simmer, lid on, for 25-30minutes.
Drain the cod roe and leave it to cool a bit before serving.
Mustard Mayo:
Whisk the egg yolks, mustard, vinegar, salt and pepper together in a bowl. Keep whisking while adding the oil droplet by droplet until the texture is thick and creamy. Cover the bowl and leave it to rest in the fridge.
Pickled celeriac and carrots:
Cut celeriac and carrots into small squares (0,5×0,5cm). Mix water, vinegar, sugar, salt and a little pepper in a pot and bring to a boil. Add the vegetables and boil over medium heat for 5 minutes. Remove the pot from the heat and leave to cool.
Drain the vegetables, transfer them to a bowl and stir in 4-6 tbsps of the mayonnaise. Add mustard, vinegar, salt and pepper to taste. Fold in the herbs and serve straight away together with the poached cod roe.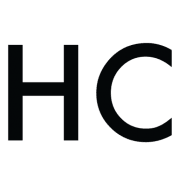 Mia Irene Kristensen
Mia Irene Kristensen is a passionate food blogger, creative recipe developer and Master Student in Food Science and Technology. When not braising and baking, she runs the companies CPH Good Food and TASTE CPH. This keeps her in touch with her creative side and passion for cooking, as she is constantly working on new projects, developing recipes, hosting cooking classes and food walks, and lastly trying to teach the public a tiny bit of the science that goes on in their pot and pans.