Rillette is incredibly easy to make, serve, store and it tastes absolutely amazing.
By Mia Irene Kristensen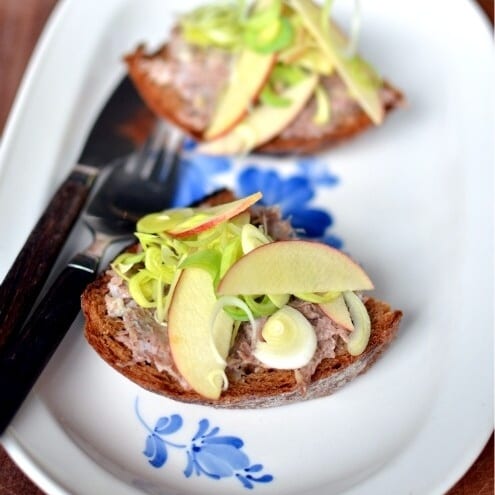 Christmas is coming very soon and one of the things I always stock in my fridge is rillette. It is incredibly easy to make, serve, store and it tastes absolutely amazing – who doesn't adore slow-cooked meat, herbs and a little duck fat to combine it all! Plate it up for every occasion; it's a brilliant appetizer, lunch or snack during this festive season.
New version of a classic preserve
Rillette is a classic preserving methods. Normally the meat is salted days or weeks ahead, then cooked, taken of the bone and mixed with plenty of fat and stored for several months. Similar to duck confit, but rillette is served on bread, not fried or roasted prior to serving. The flavourings are often limited to bay leafs, black pepper and sometimes sage. I like the traditional rillette, but it tends to be lacking flavour and balance. In Denmark the, more or less, traditional rillette is made with pork breast or belly. To me, these cuts are more suitable for braising or oven-roasting, instead I choose more challenging cuts that are difficult to get juicy and tender with other cooking methods. Rabbit, wild duck and pheasant makes an extremely tasty rillette. The gamy flavour is gorgeous with duck or goose fat, but I also add apple juice, beer or fruit wine, along with vinegar. This gives a fermented aroma, depth in flavour and a perfect balance, which is much more appealing and tasty, than just fat. Adding Nordic inspired herbs like crushed juniper berries, thyme and mustard seeds is my way of giving this a Christmassy and Scandinavian touch
Serve with crunchy base or topping
I recently cooked this pheasant rillette during "New Nordic Christmas" at Culinary Anthropologist in London. Of the many dishes we cooked, this was one of the most popular ones. We served the rillette on freshly baked rye bread and topped it with quick-pickled apples with a little thyme . crispy, fresh and quite sour – ideal to match the fatty richness in the rillette. Try an aim for "contrast" when deciding a topping for your own rillette and just as important – keep it simple. Enjoy!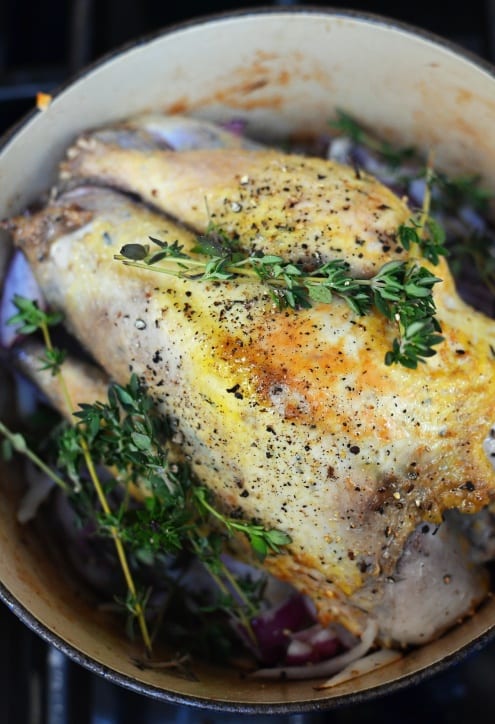 Print
Pheasant rillette
---
Author:

Mia Irene Kristensen

Total Time:

3 hours 15 minutes

Yield:

1

0

1

x
Description
Pheasant rillette is a rich, tasty appetiser or lunch. Real make-ahead party food for christmas – serve it on toasted sourdough bread or ryebread!
---
1

pheasant (get your butcher to rinse it for you and remove head and feets)

500g

duck OR goose fat

1

red onion, peeled and sliced

3

cloves of garlic, sliced

10

dried juniper berries

2 tbsp

dried thyme

1 tbsp

. yellow mustard seeds

2

bay leaves (optional)
freshly ground black pepper

200

ml apple juice OR christmas beer

3 tbsp

. apple balsamic vinegar

1 tbsp

. salt
---
Instructions
Pad the pheasant with paper towel to remove excess liquid.
Heat 2 tablespoons of the duck fat in a caserolle (just big enough to fit the pheasant).
Brown the pheasant over high heat for 4 minutes on each side untill golden all over. Add the onions, garlic and spices, fry for further 5 minutes.
Pour over the apple juice and vinegar. Turn the heat down to low and let it simmer for 2½-3 hours (flip it over, every now and then if the fat doesn't cover the whole pheasant).
Pick the meat of the bones (get rid of all bones and tendons) and stir it with a little of the cooking fat and what is left of the onions and spices in the bottom of the casserolle.
Add salt, pepper and vinegar to taste and fill it into a sealed jar. Pour over a little extra cooking fat to cover the surface.
Let it solidify in the fridge for a few hours before serving.
Notes
TIP: This rillette will keep for around 5 days in the fridge.
TIP: Same recipe can be used for pork cheeks. Then you will need around 500g of pork cheeks and let them braise for 3-4 hours.
TIP: Save the leftover goose fat in the freezer for next time making rillette, confit or for roasting potatoes.
Prep Time:

15 mins

Cook Time:

3 hours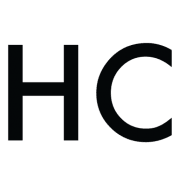 Mia Irene Kristensen
Mia Irene Kristensen is a passionate food blogger, creative recipe developer and Master Student in Food Science and Technology. When not braising and baking, she runs the companies CPH Good Food and TASTE CPH. This keeps her in touch with her creative side and passion for cooking, as she is constantly working on new projects, developing recipes, hosting cooking classes and food walks, and lastly trying to teach the public a tiny bit of the science that goes on in their pot and pans.