No Bake Peanut Butter Treats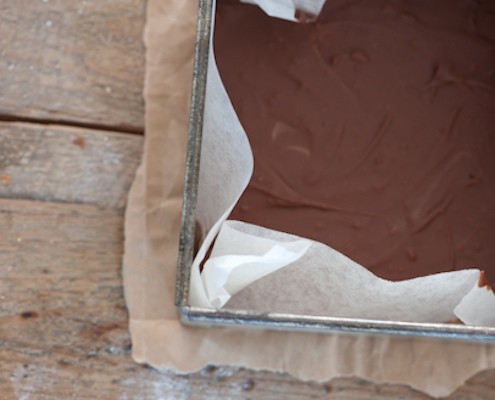 If you've ever dreamed of making your own Rees peanut butter cups, now you can. For a more adult version, feel free to use your favourite dark chocolate instead.
By Jules Clancy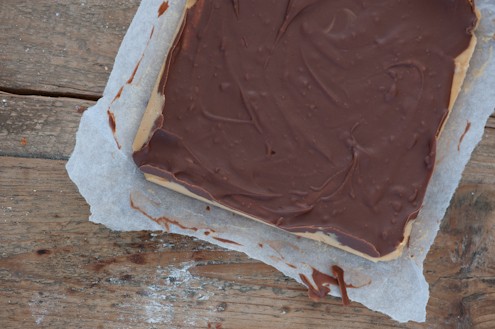 Love baking but can't bring yourself to turn on the oven at the moment? In many parts of the world, August isn't exactly a time for spending hours chained to a hot oven. But it's also a time for holidays.
And enjoying life.
And sweet treats.
And that's where these little no bake peanut butter & chocolate treats come in handy. You just need enough heat to melt some butter and some chocolate. Cool, easy and guaranteed to please a crowd.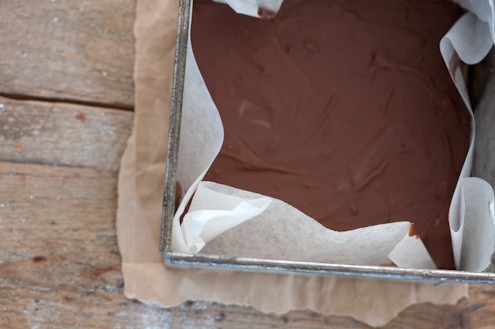 No bake peanut butter treats
If you've ever dreamed of making your own Rees peanut butter cups, now you can. For a more adult version, feel free to use your favourite dark chocolate instead.
Ingredients
100g (3.5oz) butter, melted
100g (3.5oz) icing (powdered) sugar
100g (3.5oz) peanut butter
100g (3.5oz) milk chocolate
Instructions
Melt the butter in a small saucepan or microwave. Roughly line a small square or rectangular baking tin with baking or parchment paper.
Combine sugar, peanut butter and half (50g / 1.7oz) the melted butter in a small bowl. Stir vigorously until there are no more sugar lumps.
Meanwhile, break chocolate into small chunks and add to the remaining butter to melt the chocolate.
Spoon the mixture into your prepared pan. And try and flatten evenly.
When the chocolate has melted, stir to combine with the butter, then layer over the peanut butter fudge. Cool and refrigerate until firm. Cut into tiny squares.
Jules Clancy
Jules Clancy is a former Food Scientist turned Author and Simplicity Lover. She only writes recipes with 6-ingredients or less. She lives in Australia blogs about 6-Ingredient Dinners over at Stonesoup.