Hurry down to 330 West Broadway today. What is going on there, is nothing short of a culinary miracle.
By Kalle Bergman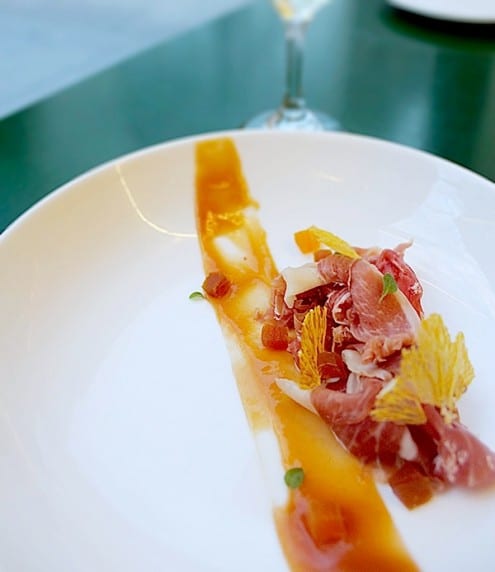 If you blink when you pass by, you might miss it, but that would be a shame. Because behind the unassuming entrance at 330 West Broadway in SoHo, there is a small culinary miracle happening right now. Salume opened its doors about a year ago, and since then it has been known for their delicious alcoholic sandwiches. But under new owner Michael Spalding's reign, this rather anonymous café now turns into an ambitious culinary workshop of high calibre after 5pm.
Behind the scenes of this sandwich-shop-that-isn't-really-a-sandwich-shop, an Executive Chef and a Sous Chef with solid credentials from the world of Michelin cooking are at the helm of culinary direction. Steven Hubell has experience from top Chicago restaurants like Decero and Veerasway, and Sarah Pouzar comes from Michelin starred L2O and A Voce.
And even though Salume has a restaurant kitchen the size of a kiosk, without many of the basic tools needed for serious cooking (like a stove) – Hubell and Pouzar are turning out small miracles of contemporary seasonal food.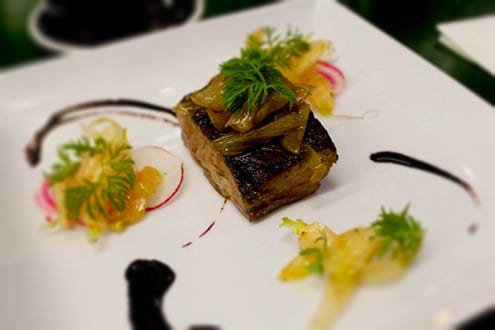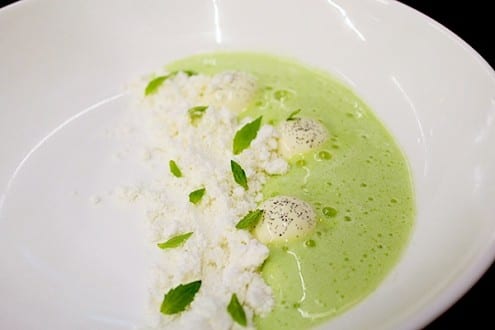 The menu at Salume isn't exactly a traditional tasting menu, and you shouldn't expect foie gras and caviar here. Instead, it is more reminiscent of a creative Italian aperitivo menu, with small bites to accompany the wine.
You order some wine (a glass is enough), and the food will start flowing from the kitchen. Based on the wine you order, Hubell and Pouzar will pair that with a few plates of fun, fresh and creative Italian inspired food. Order another glass, and they will send you another couple of plates. There is really no set menu, and you cannot pick what you want – but why would you want that? You are getting some seriously interesting small plates of food for next to nothing. With two glasses of good Italian wine, totalling 28-30 USD, you will go through 8-10 plates of food, making this one of the cheapest and highest value tasting menus in New York City, if not the country.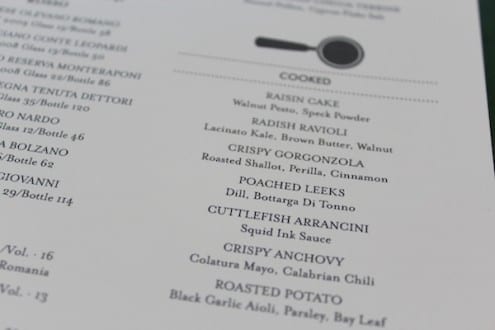 So hurry down to 330 West Broadway today. What is going on down there, is nothing short of a culinary miracle.
Salume
Reservations
330 W Broadway New York, NY 10013
(212) 226-8111