The symbolic end of summer is almost here, but we still have one more celebration to cook for. Finish watermelon season with a bang featuring these unusual and unexpected recipes.
By Emily Barrett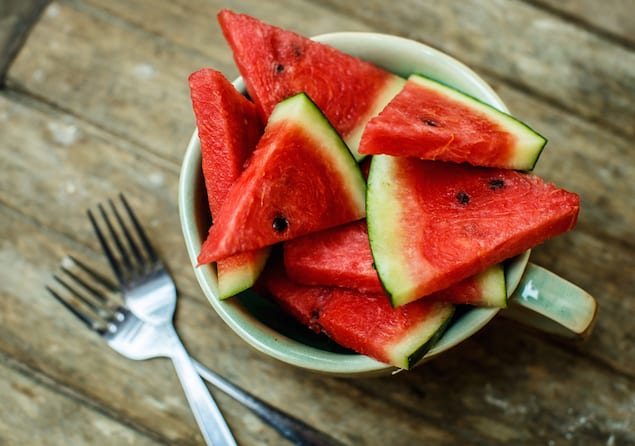 Shutterstock: Boiarkina Marina
This article has been posted with permission and originally appeared as 17 Unexpected Ways to Serve Watermelon on Relish
We take watermelon to the next level. These watermelon serving hacks offer new and exciting ways to slice, cook, repurpose, and serve up one of summer's favorite fruits. See for yourself.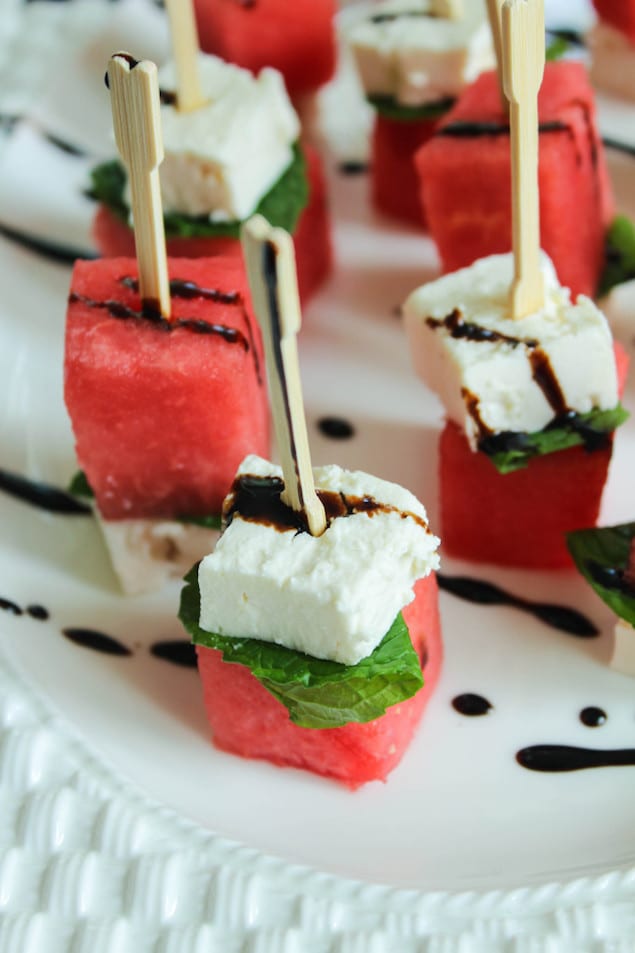 www.bitesofbri.com
Watermelon Feta Mint Skewers
These watermelon appetizers feature a savory-sweet combo that is perfect to kick off a backyard dinner party. Each bite is full of juicy, sweet watermelon and crumbly feta, perfectly brought together by a drizzle of tangy balsamic. Quite lovely, no? Find the recipe here.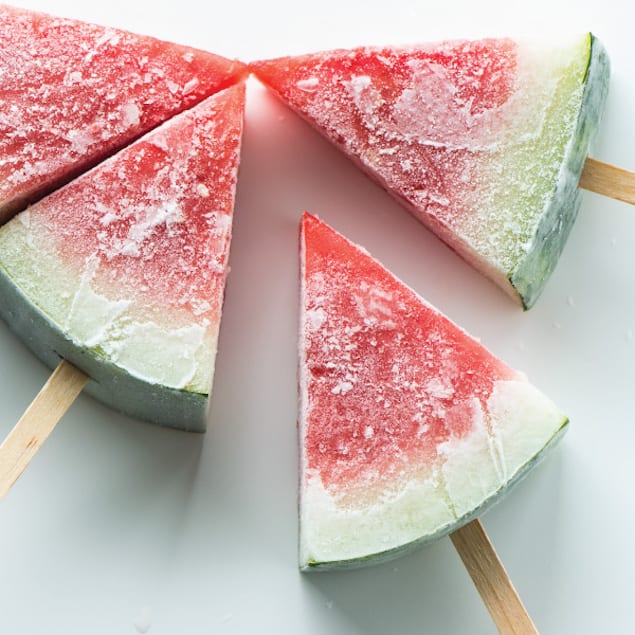 www.hotbeautyhealth.com
Frozen Watermelon
This watermelon trick is super easy—and tons of fun to eat. Simply place a popsicle stick into the rind of a slice of watermelon (any shape you like!) and freeze for three hours. Just like that, and you've got yourself healthy, delicious frozen watermelon pops. Find the recipe here.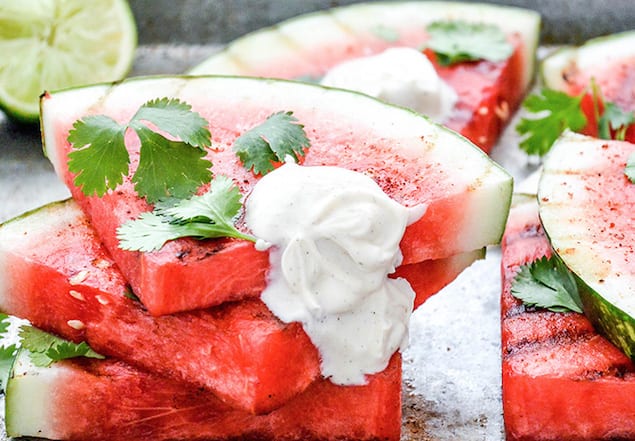 www.floatingkitchen.net
Spicy Grilled Watermelon with Crème Fraîche
Grilled fruit is trendy this year (but delicious always), and this spicy grilled watermelon is hard to beat. With a zesty combo of chili powder, lime , and cilantro— and a finishing dollop of light crème fraîche—this dish is insanely refreshing, and perfect for summer. Find the recipe here.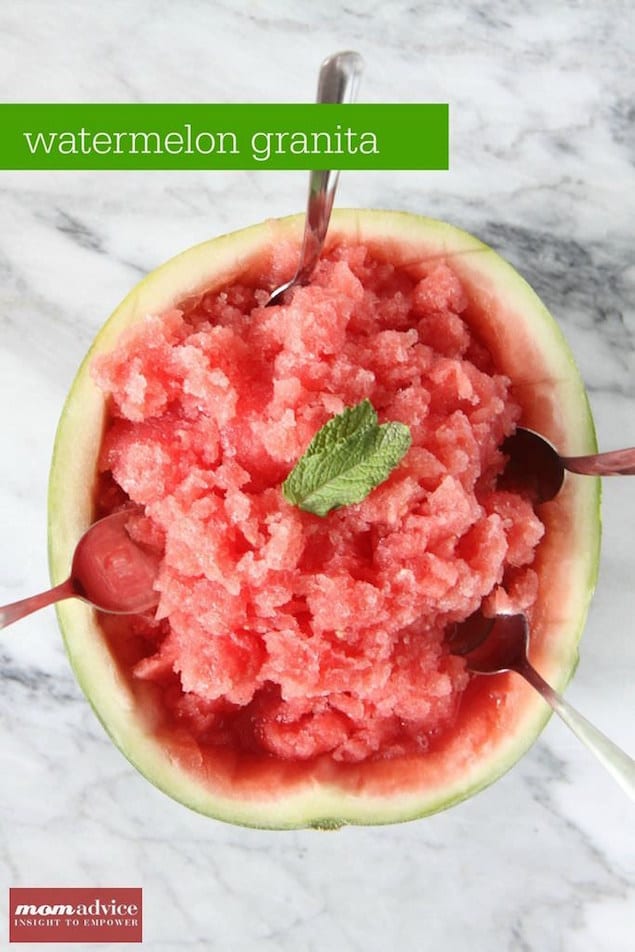 www.momadvice.com
Watermelon Granita
A slushy watermelon granita recipe requires only three ingredients: ripe watermelon, fresh lime juice and sugar. Granita is basically a semi-frozen, icy treat made from fruit, water and sugar—kind of in between a sorbet and a sno-cone. Find the recipe here.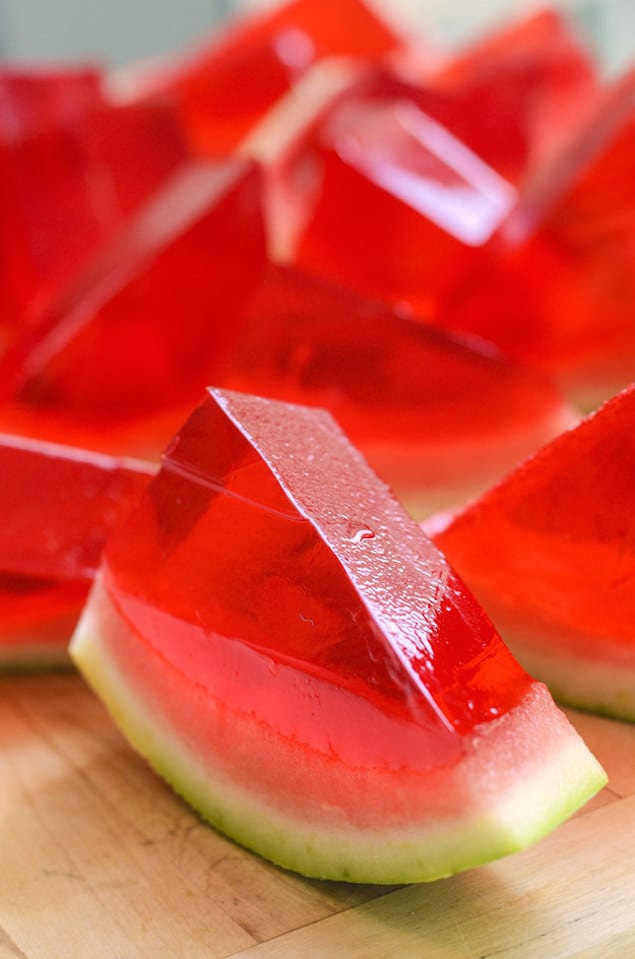 Photo by Macey Foronda/BuzzFeed
Watermelon Jello Shots
Now, these are not your typical Jello shots. Say hello to every party's new favorite treat: XXL Jello slices. The recipe simply calls for watermelon jello, extra gelatin, vodka, and a giant, pre-hollowed watermelon (so don't throw out that rind after melon balling). These boozy bites are easier to eat than regular jello shots, and they look deceptively (and adorably) like large slices of regular watermelon. Find the recipe here.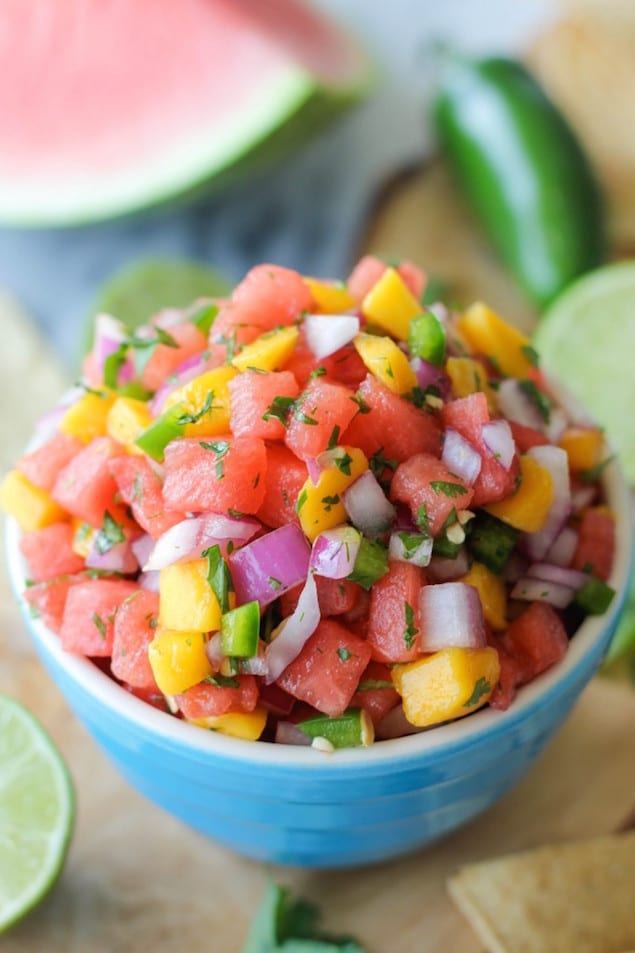 www.damndelicious.net
Watermelon Pico de Gallo
Watermelon goes so well with Mexican food, whether its margaritas, salsa or anything cool, zesty, and refreshing. This recipe for pico de gallo includes watermelon, mango, jalapeño, cilantro, and fresh lime juice for a spicy, sweet topper for salads, tacos, or whatever you like. Find the recipe here.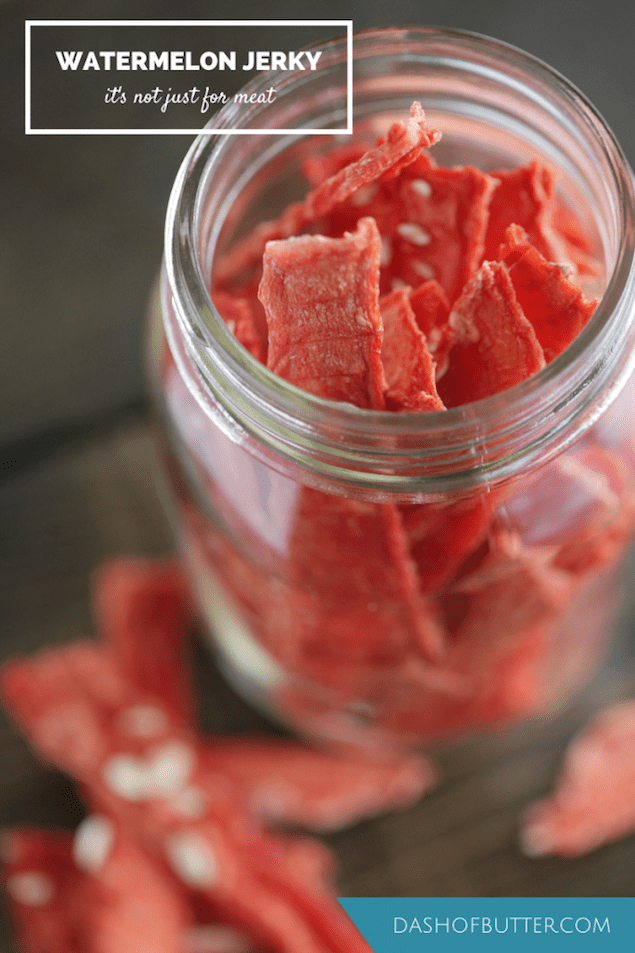 www.dashofbutter.com
Watermelon Jerky
This treat isn't really even a recipe: it's just dehydrated watermelon! While the recipe here calls fora dehydrator, you can make this snack just as easily in the oven…it just takes sometime. This article has instructions for making watermelon jerky that acts as the perfect healthy candy or afternoon snack.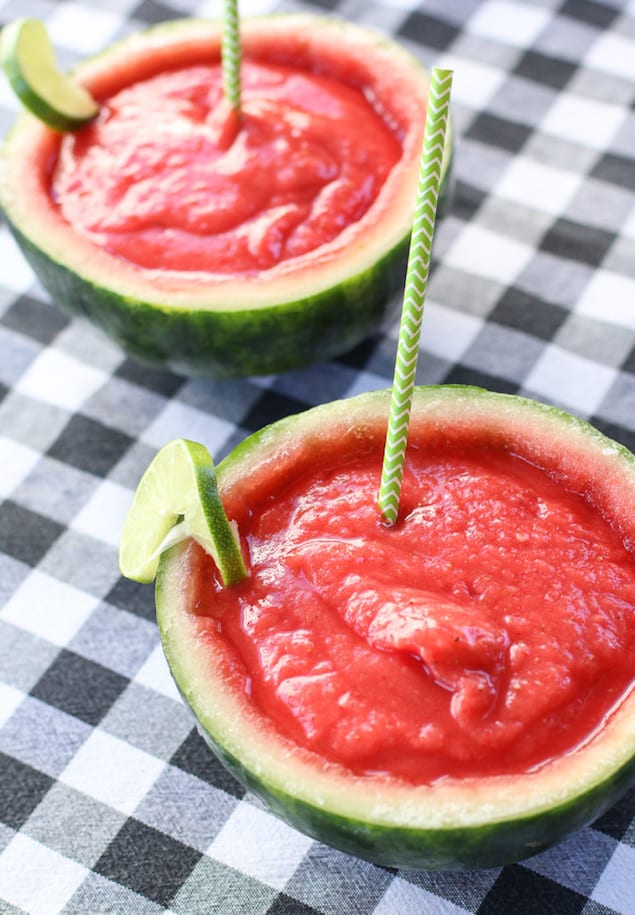 www.berries.com
Strawberry Watermelon Margaritas
One small watermelon is the key to making one very large strawberry watermelon margarita—and the rind makes a nice-sized glass for serving, as well. Throw in your usual triple sec, tequila and lime and blend with frozen melon—and repeat! Find the recipe here.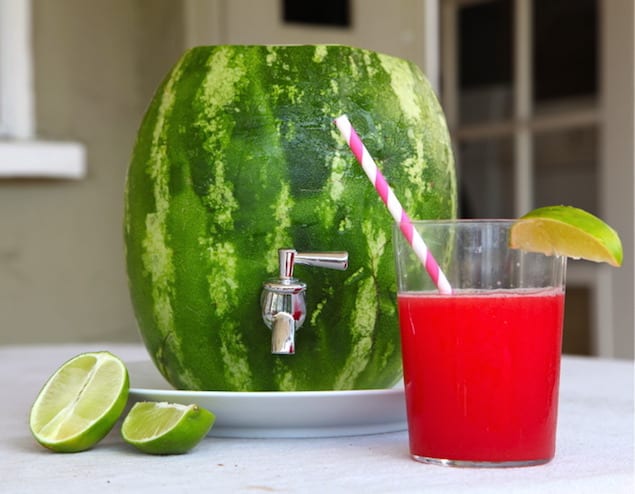 www.prettyprudent.com
Watermelon Keg
For this watermelon hack, find a giant, oval-shaped watermelon, scoop out the insides, add a spigot, and just like that ,you'll have yourself a homemade keg! Fill it with your favorite large-batch cocktail or punch. Find the recipe here.
See Also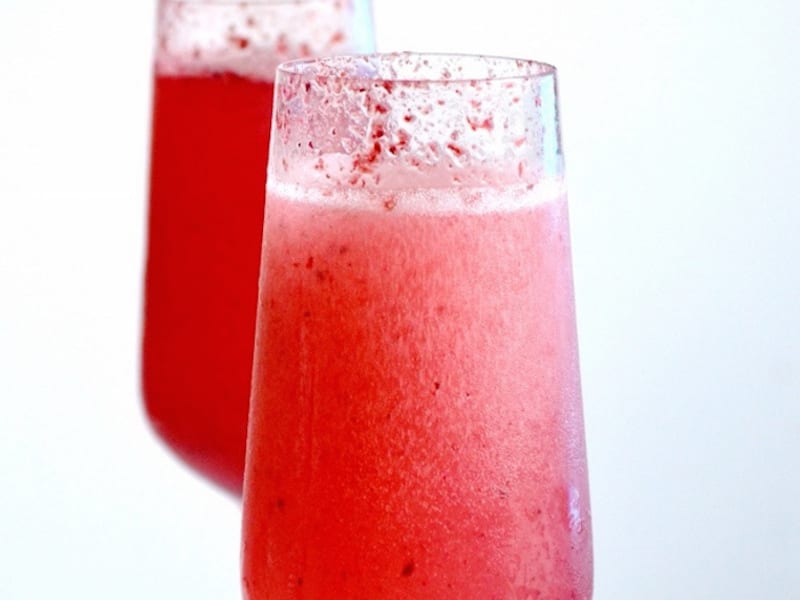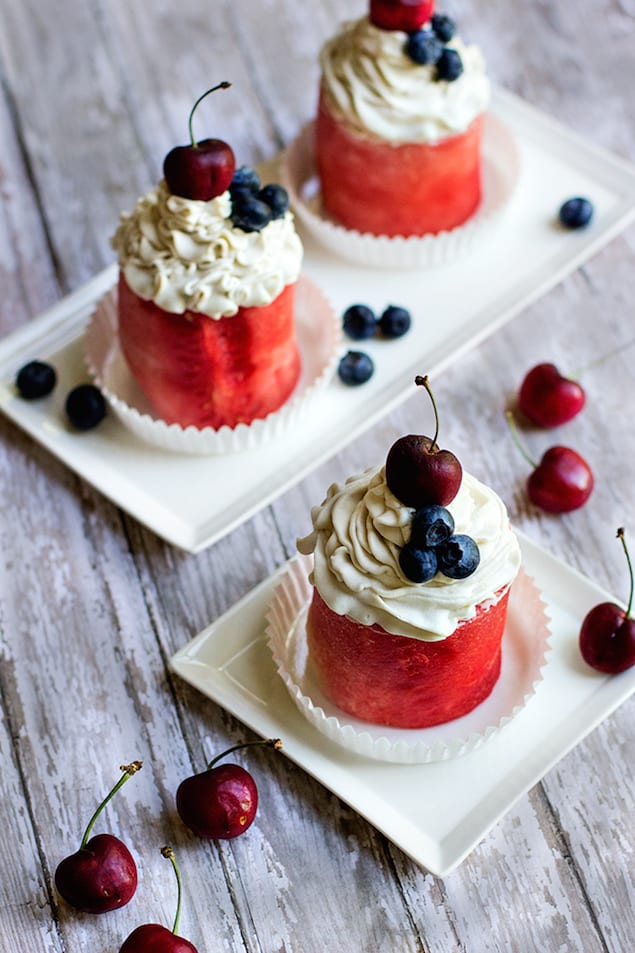 www.carolinagirlcooks.com
Watermelon "Cupcakes"
Fancy a festive, healthy watermelon dessert? Look no further. These no-bake cupcakes are simply cylinder-shaped pieces of watermelon topped with homemade coconut milk icing and decorative berries. These treats are the perfect size to make ahead and serve up individually, which helps avoid the mess of slicing and serving on the spot. Find the recipe here.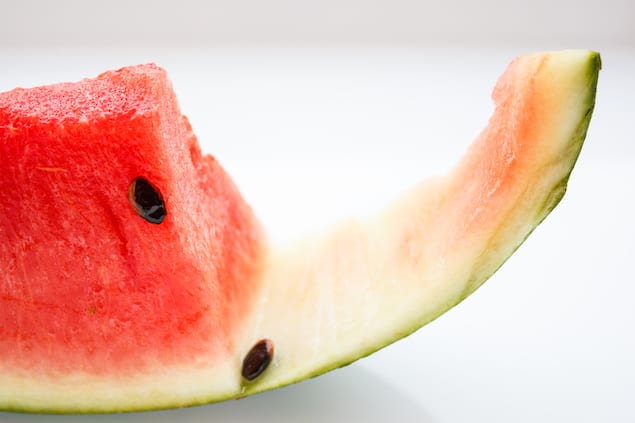 Shutterstock: dewcover
Pickled Watermelon Rind
Wait, don't throw out that rind! Here's another trick that turns watermelon rind into a pickled preserve. With sugar, salt, cider vinegar, pickling spice, and strips of leftover rind, you can make a Southern classic to serve up with cheese and crackers, or even use as a spread. Find the recipe here.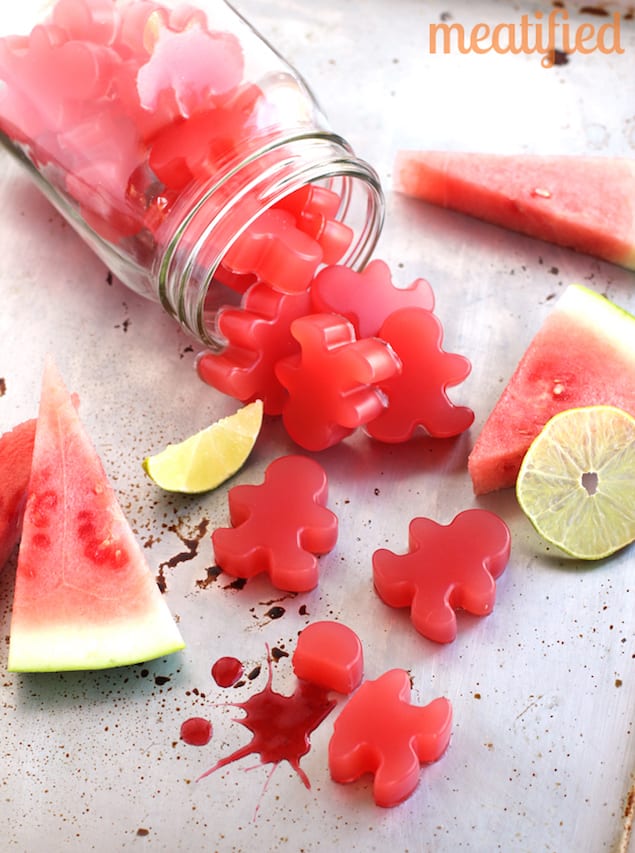 www.meatified.com
Watermelon Lime Gummies
Watermelon gummies are oh, so delicious and make a fun, portable snack for kids. This recipe features healthy sour gummy snacks made with watermelon, lemon and lime juice, as well as raw honey and even grass-fed gelatin. Find the recipe here.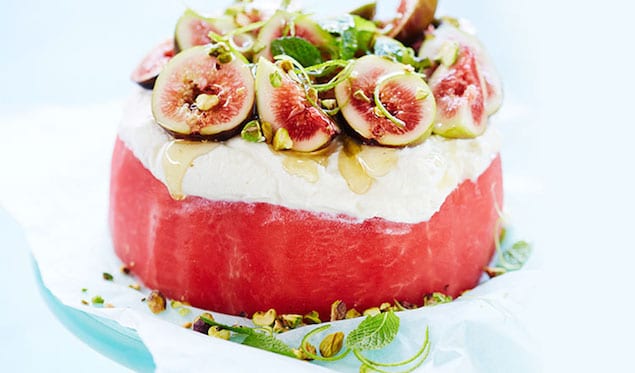 www.thecarousel.com
Watermelon Cake
If you really want to impress guests with a beautiful, extra-healthy dessert, we recommend watermelon cake. This recipe uses a fresh watermelon base topped with ricotta cheese, raw honey, sliced figs, chopped pistachios, mint and lime for a picture-worthy
treat. Find the recipe here.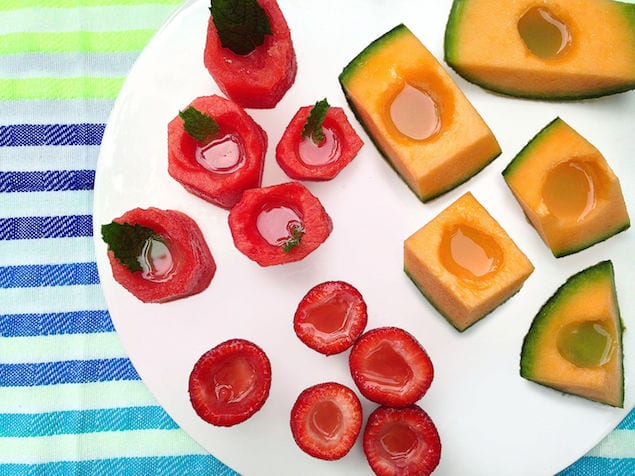 www.delish.com
Edible Watermelon Shot Glasses
Here's another watermelon carving trick that will bring new life to your party: watermelon shot glasses . Simply carve out small cylinders of watermelon and scoop out the center of each to make little shot-sized cups. All you really need is a melon baller, a watermelon, and your liquor of choice to make these petite drinking vessels. Find the recipe here.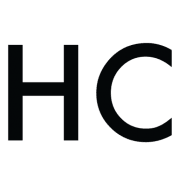 Relish
Offering more than 14,000 recipes plus features and DIYs on cooking, dining and entertaining, Relish celebrates America's love of food. Relish is about honoring cooking traditions while exploring new trends and ideas, which is why millions of people turn to both Relish.com and Relish Magazine for special occasion recipes, quick and easy weeknight suppers and culinary adventures.