It's the latest category on the dining scene. One where instead of heading out for Thai or Italian you're satisfying your craving to eat 'like a local' and with them at their table. We talk with one of the founders of this increasingly popular food orientated start-up.
By Pepper Passport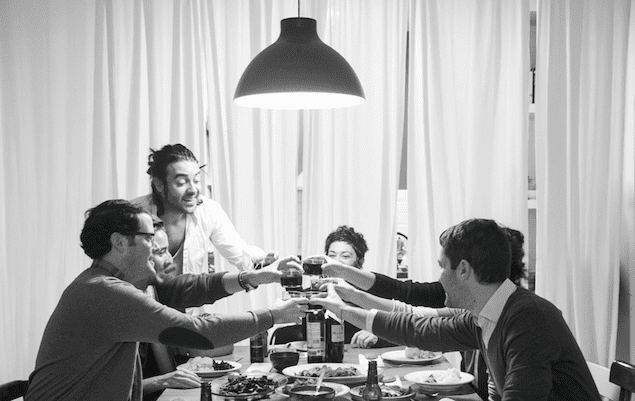 It's safe to state that a uniting goal between travellers is the keen desire to eat authentically and 'like a local'. Sure, the other 'to dos' on our lists might vary. Some wish to cram in as many cultural sites as possible, while others would rather cram themselves into as many bars and with as many cocktails as possible – but what's certain is the unifying desire to eat 'real and well' while away.
Or, as one friend summarised it in Florence after a rather lack luster meal, "You don't understand. We're in Italy. I am here for 5 days, I have 15 meals and 10 snack opportunities. To waste one is a travesty". She had a valid point.
Yes, we all desire to eat genuine meals while abroad and in a welcoming, safe and pleasant environment. In a setting where you learn a little more about the place you're visiting, the residents, what they eat and how the dishes are prepared.
Enter the start up EatWith. Founded in 2012, by Guy Michlin and Shemer Schwarz, the pair had the vision to create a brand new 'category' for diners to consider when dining out – eating out in people's homes around the world. "You want to go out for Thai?" "Nah… I want to go out for EatWith".
The sparks of EatWith began when Guy was traveling through Greece some years ago, when a chance interaction saw him sharing a meal at a local family's home. It was a level of cultural immersion he'd not come close to at any other moment during his trip, and an experience that's now transpired into an organization, where the objective is to bring local hosts, with a passion for cooking and entertaining together with travellers looking for an authentic and new kind of experience. It's resonated and is now a 'category' that's growing fast, with 400+ hosts in 30 countries listed as places for travellers to go.
These days Guy Michlin (who admits he is not a great cook) resides in his native Israel, in Tel Aviv – coincidentally a location with an innovative and tech heavy start up scene. Pepper Passport talked with Guy about the common presence cuisine hold in various cultures, the movement towards sustainability and the effort of restoring the social ritual to eat with others.
EatWith aims to "bring people together, one meal at a time" – how do you see food working as a uniting force? You could say it's a commonality between cultures, despite of race, religion, lifestyle…
Food is intrinsic to human existence and forms an integral part of every culture in the world. Historically eating has always been an important social ritual: bringing families together; forging and strengthening human relationships. Each country in the world has its own unique food culture so sharing a meal together is a wonderful (and delicious) way to explore new cultures first hand and build connections with people from seemingly very different worlds.
Do you agree that in this modern and time poor world, making time for a meal and sharing it with others, sometimes seems like a pastime?
Yes, cooking a meal from scratch and enjoying it with new (and old) friends is certainly something that has been lost in our time-poor modern society. EatWith is restoring communal dining back to a social ritual, just as it was in Ancient Greece!
It's exactly the time spent to prepare a meal from fresh, local ingredients that makes it so special. And, again, the home dining experience is as much about the people-to-people connections being forged as it is about the food. In the smartphone era people are spending a lot less time connecting offline and it's this craving for real-life human encounters that helps to explain why the EatWith concept is proving so popular across the globe.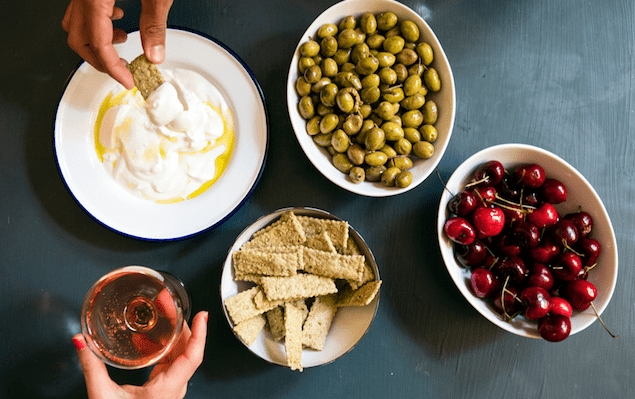 What are some good examples you've heard of, from those, who changed this? Routines in the office and at home?
In an effort to get people away from their desks, the EatWith team shares lunch together once a week. Also, at home I was brought up with home-cooked meals and we've continued this tradition in my own family to bring everyone together around the dining room table.
There's a consumer movement towards sustainable food and knowing the process behind what we eat. Do you see EatWith offering contributing to this? And if so, in what way?

Very much so. EatWith hosts base their EatWith meals on fresh, local ingredients, often finalizing the menu only once they've found our what's fresh and available that day. They know exactly where to go to get the freshest and best quality produce: specialty stores, farmers' markets etc.. Many of them cook using organic ingredients only and we also have several vegetarian and vegan meals on the EatWith platform.
The nice thing about EatWith is that you also get to see the entire cooking process unfold right in front of you (in contrast to restaurants where the cooking process is often hidden from view).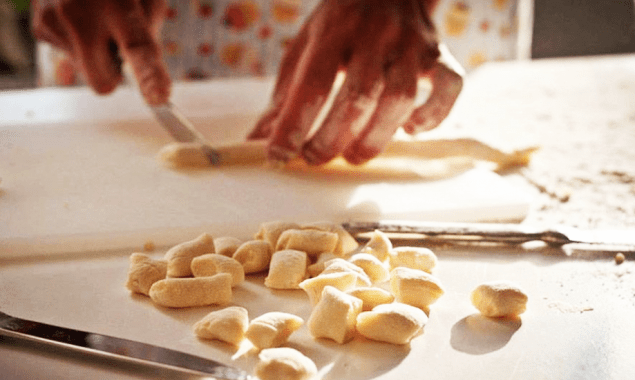 What's the most bizarre, but thoroughly enjoyable dining experience you've had?
I recently attended an EatWith dinner hosted by a pastry chef and a Broadway stage performer. You could say that I found myself with a "singing waiter" as after seven sources of delicious gourmet food we were serenaded in, not one but two different languages! It was unexpected but wonderful, delicious and thoroughly enjoyable!
What new countries will EatWith be operating in, in 2 years?
EatWith is currently available in 30 different countries around the world. EatWith has grown from the grassroots up so wherever we see passion and demand for the EatWith concept is where we will launch next.
What's your approach to food? Any vices? Green/Clean?
I love to taste food from different cultures. I love Mediterranean and Asian flavors but where does my heart lie? Authentic middle-eastern hummus and mother's Vienna Schnitzel!
If you're having guests for an EatWith dinner what are you serving? What's your capability like as a cook and host?
I'm not much of a cook myself but regularly take friends and family to dinner with local EatWith hosts here in Israel. We simply transport the home dining experience to someone else's home and always have a delicious and unique experience.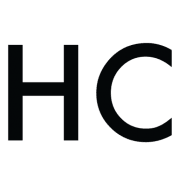 Pepper Passport
Pepper Passport delivers and shares stories that showcase 'the good' found in food and travel. We're a destination for the avid cook, discerning & curious traveler, lover & sharer of good things, both at home & while away. Australian based, but globally focused, our office dream about where we'll eat and what we'll consume long before that mealtime arrives. We love to know more and strive to be a source of information and inspiration for those who share an interest in exploring, eating and other associated delights.