Balkan cuisine is modernized at Iris New Balkan Cuisine restaurant in Belgrade, Serbia.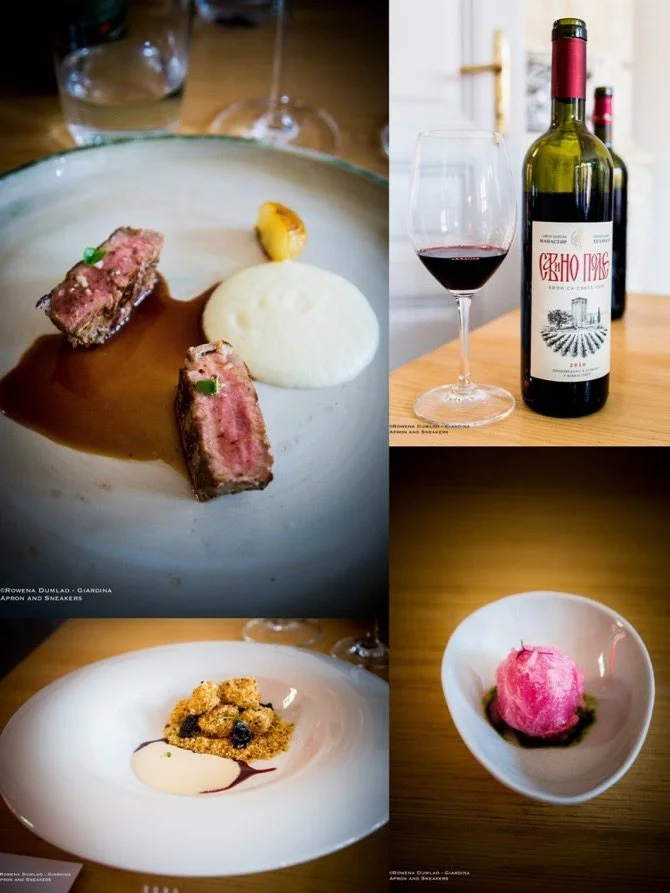 It's not everyday that I encounter Serbian restaurants and on a recent trip to Serbia for a wine event, not only was I looking forward to discovering their wines but also the food. As soon as my plane landed in Belgrade, I was immediately off to one of the capital's finest restaurants, Iris New Balkan Cuisine. It represents the traditional flavors of the cuisine that's modified to the modern concept of food culture.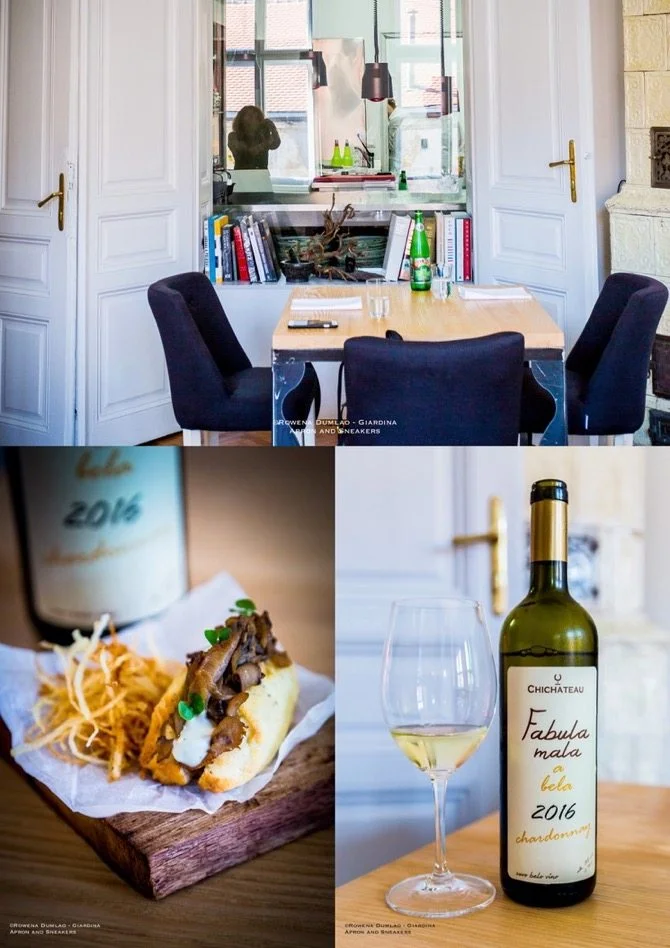 Serbia is one of the Balkan nations which is located in the crossroads between the East and West. Because of its location, the cuisine is a convergence of diverse cooking styles and flavors from Europe and the Middle East. It has interesting characteristics of intermingling of aromas and flavors of the Mediterranean, Central European, Slavic and Ottoman Turkish influences. In a nutshell, a cuisine that is quite fascinating to unearth.
Iris New Balkan Cuisine is located in a nondescript building, with a small white sign at the entrance indicating that the restaurant is indeed in that address. The staircase going up to the only door on the upper floor and again, a rather small sign with its name (that I missed twice) will take you to the restaurant. Blank white walls, white doors, wood parquet flooring, wooden tables, comfortable black upholstered chairs and white floor lamps comprise the minimalist design of Iris. Its singular eye-catcher is the big glass window that looks through the kitchen. Red spot lights accentuate the chef's final working table that overlooks the dining area. This choice of style effectively diverts the diners' attention to the focal point of Iris: the food and the chefs at work.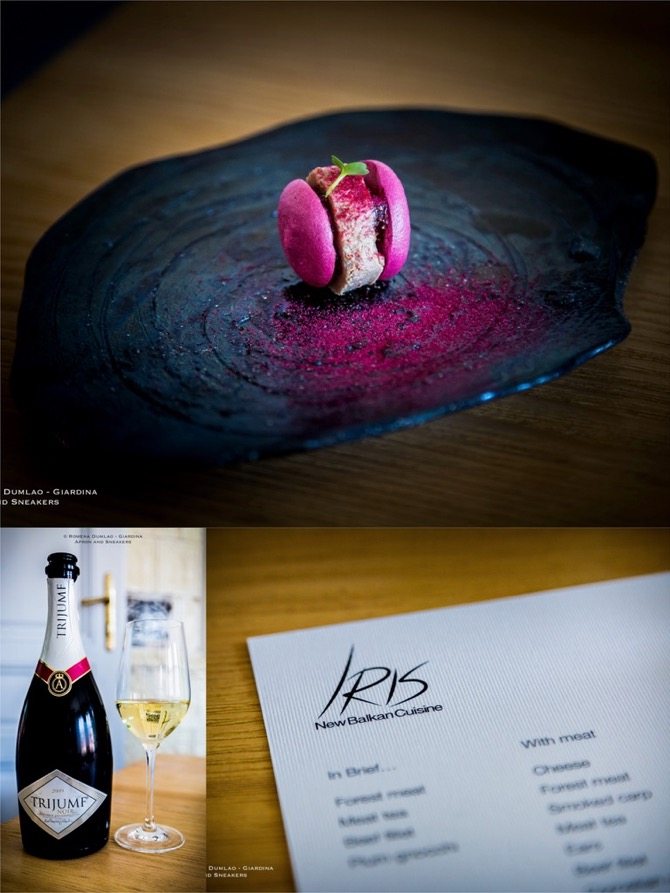 Vanja Puskar is the head chef of Iris Restaurant and he has Chefs Branislav Krstic and Blanka Zonak in his kitchen team. New Balkan Cuisine instead is the project that Vanja founded in 2016 that has a food philosophy of using local ingredients and modern culinary techniques. Iris, opened in November 2016, is the atelier of the New Balkan Cuisine.
Being the workshop of an artist, a dining experience is one of a kind. The menu is short with just the main ingredient of each plate as the means to understand what the dish is. Aside from a few entries in the a la carte menu, there are also tasting menus that come in 8-course meat or vegetarian options or a shortened version of 4 courses. And of course, with the possibility of wine pairing, it completes THE New Balkan Cuisine experience at Iris.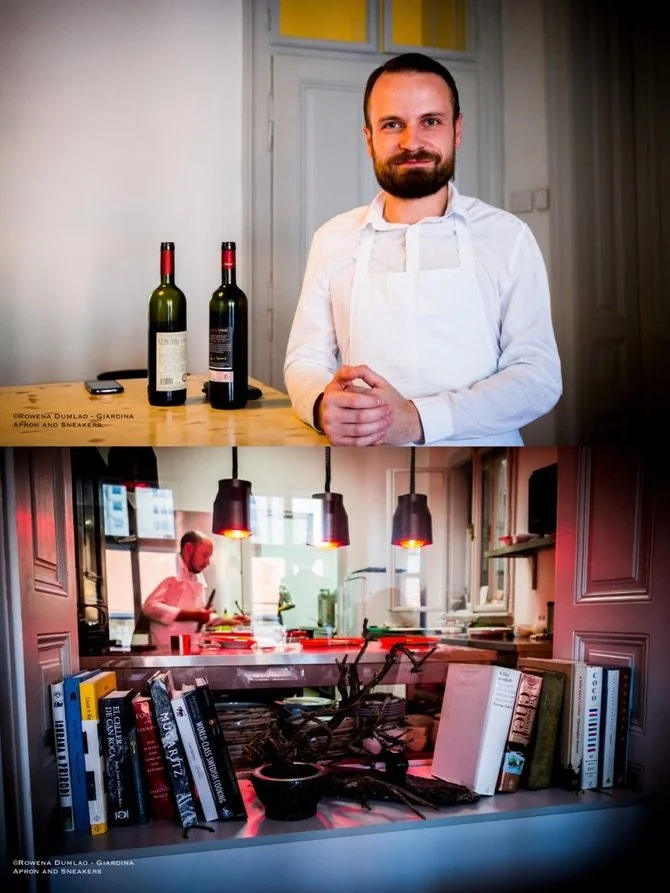 The modern interpretation of the local cuisine at Iris is a visionary spectacle. Each tasting dish and wine accompaniment is explained explicitly by sommelier Mina Mirkovc. There's always a story and a unique Balkan ingredient that make up a dish. The combination of ingredients and their respective flavors were unexpected, yet in the palate, they meld in a beautiful interpretation of Balkan cuisine masked in contemporary plating.
Beetroot Macaron with lamb liver.
Forest meat: just mushrooms, potato strings, white rosemary sauce and rosemary bread.
Meat Tea: Beef broth infused with herbal tea, dumpling with semolina and beef heart, celeriac foam.
Beef Fillet: With celeriac cream.
Cornelian Cherry sorbet.
Plum Gnocchi: Potato dumplings with plum flour and rosemary sauce.
Rakija or plum brandy.
See Also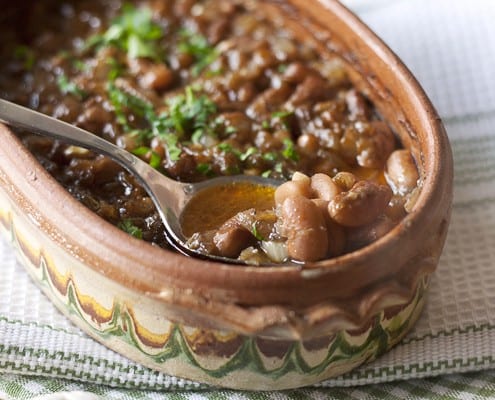 "New Balkan Cuisine concept changes the food, the way it is perceived and it is consumed. We want to adjust it to present time expectations and needs. Our knowledge and experience allow us to understand the core values. We respect the core values and modify food and culture accordingly by changing its form. That way we are creating a completely new experience form already known flavors, which is the main task of New Balkan Cuisine concept."
– Iris New Balkan Cuisine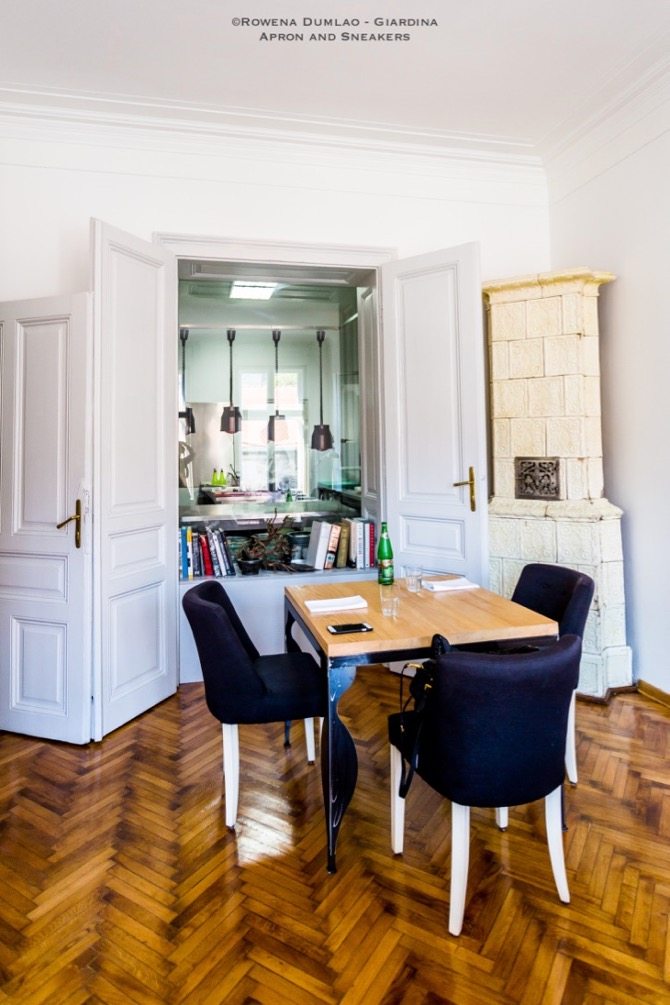 IRIS NEW BALKAN CUISINE
Sarajevska 54
Belgrade, Serbia
Tel: +381 641296377
Email: iris@newbalkancuisine.com
Facebook
Open only 3 times a week for lunch and dinner:
Wednesday, Thursday and Friday
Rowena Dumlao Giardina
Rowena Dumlao - Giardina is the author and photographer of Apron and Sneakers and The Chosen Table. Besides her blog, she's also a recipe developer and a travel writer for other food and travel sites.