Navigating the mesmerizing food markets of Italy can be overwhelming. Here are a few tips.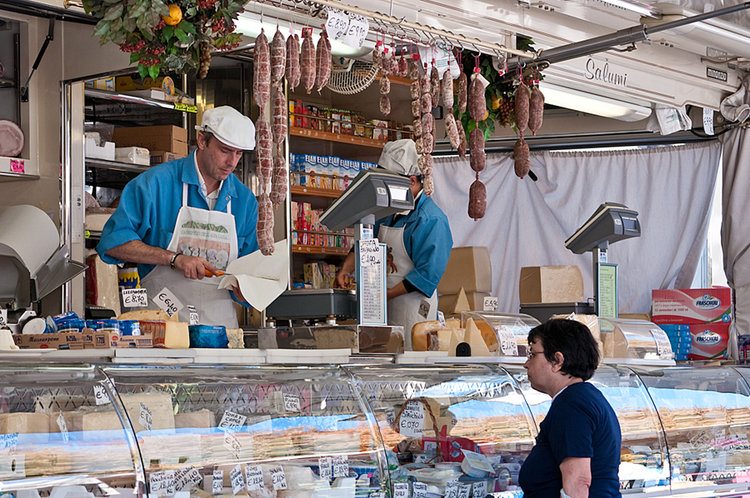 I won't lie, my first time shopping for groceries in an Italian supermarket didn't go so well. I failed miserably at fulfilling my list and I was scolded more than once in the process.
So, in order to help you avoid similar embarrassment, I've put together a few pointers:
Translate your shopping list – write down the Italian translation for each item on your list before you head to the market. This will be super helpful when reading labels. If you need to ask for help finding something, it's often easier to point to a word on a page rather than struggle with proper pronunciations.
Not everything is where you might expect it to be – you won't find eggs in the refrigerated section, they are kept on a random shelf somewhere in the store. Many dairy products are also not refrigerated, UHT is more popular In Italian groceries than fresh milk. In fact, you can't always count on finding fresh milk in smaller grocery stores. Even in large supermarkets, the selection of fresh dairy is much smaller than what we are accustomed to in North America. The good news is, many dairy products and dry goods are sold in smaller packages, which is very convenient for the traveling cook.
Rent a cart– if you need a grocery cart expect to pay a small deposit, drop a coin into a box that will release the cart from it's locked position and your deposit is refunded when you return the cart – the same system as many luggage carts in airports. Baskets are usually available for free.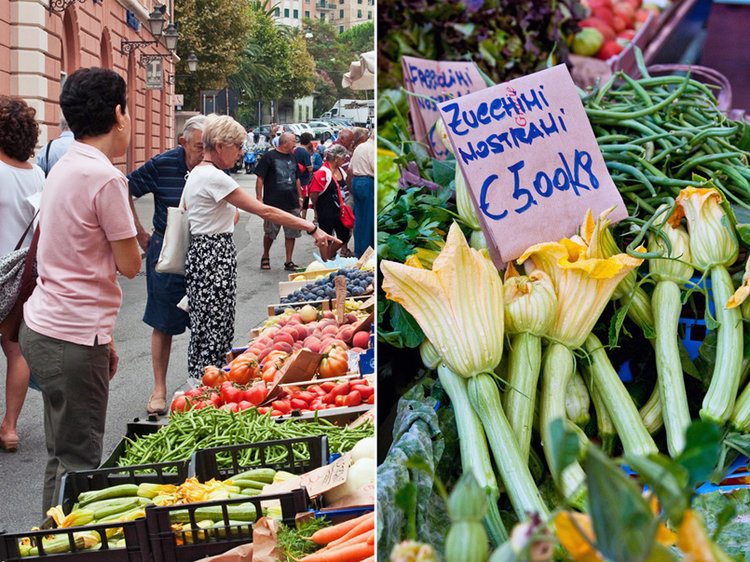 Take a number – most of the meat, fish, bakery, and deli items will be sold from behind a glass display case rather than prepackaged for self service, so take a number for service. You can stand in what looks like a queue until the cows come home and it won't help unless you take a number.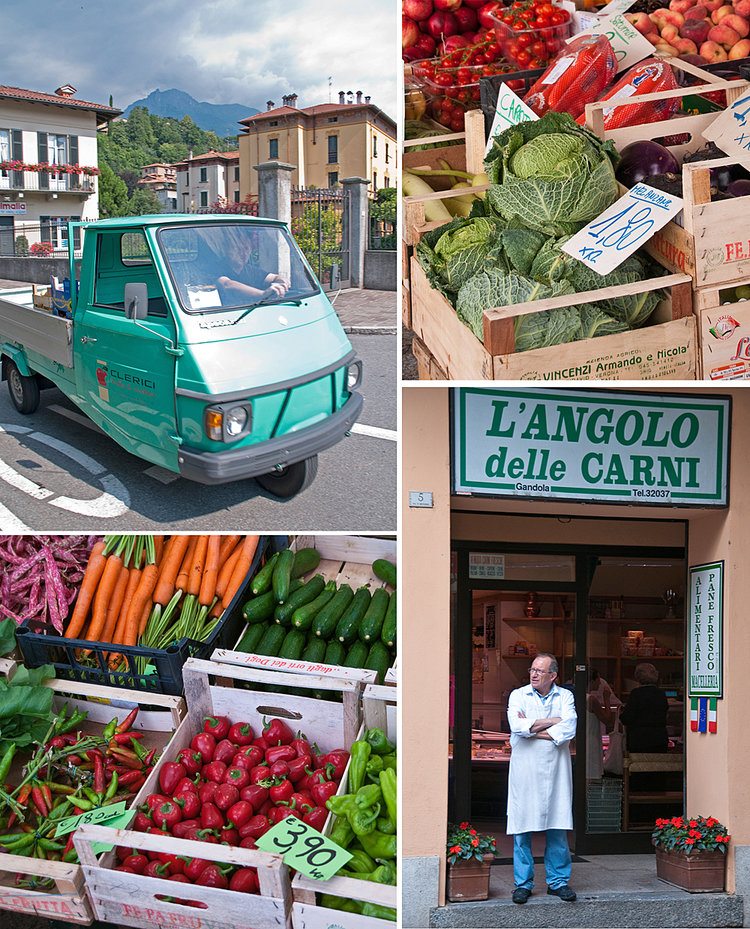 Don't touch – the fresh produce section of an Italian supermarket is the most challenging area for the North American shopper. It's laid out much the same as you would expect to see at home, but most of time it's not a self-serve scenario. Unless you are shopping in fairly large supermarket, and provided with plastic gloves, don't touch anything that hasn't been prepackaged yourself. You are meant to ask for assistance, which usually involves a lot of pointing and miming.
If you do encounter a self-serve produce department, you're responsible for weighing and pricing the items yourself. This is where I always run into trouble. Even with my handy translations, I can rarely enter the required information into the scales correctly. I usually end up relying on my winning smile and the kindness of strangers to help me print out the required price sticker.
Checkout etiquette – bring a bag & pack your own. You can buy plastic bags at the checkout, but you'll have to ask for them before you've completed your transaction. And finally, if your Italian numbers are rusty, position yourself so you can see the screen of the cash register so you can read the total due rather than try and understand the cashier.
Shopping for groceries is one of the things I look forward to most when traveling through Italy. It's always an adventure full of inspiring new ingredients. Big supermarkets can be overwhelming and intimidating, just follow these few tips and you'll be navigating the aisles like a local.
I still prefer the Italian mercato (weekly farmer's market) over the supermarket, as evidenced by the photography I've used to illustrate this post. Would you believe I've never taken a single photo in an Italian supermarket? Bad lighting.
Check out more Italian recipe and travel guides here.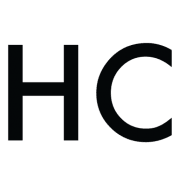 Beth Dunham
Beth is professional food stylist and photographer based in beautiful Halifax, Nova Scotia. Obsessed with all things Italian, Beth illustrates her travel and culinary adventures on her blog with mouthwatering images and delicious recipes.