Narkel Puli is a popular Bengali pitha made of rice flour, coconut and date molasses.
By Lail Hossain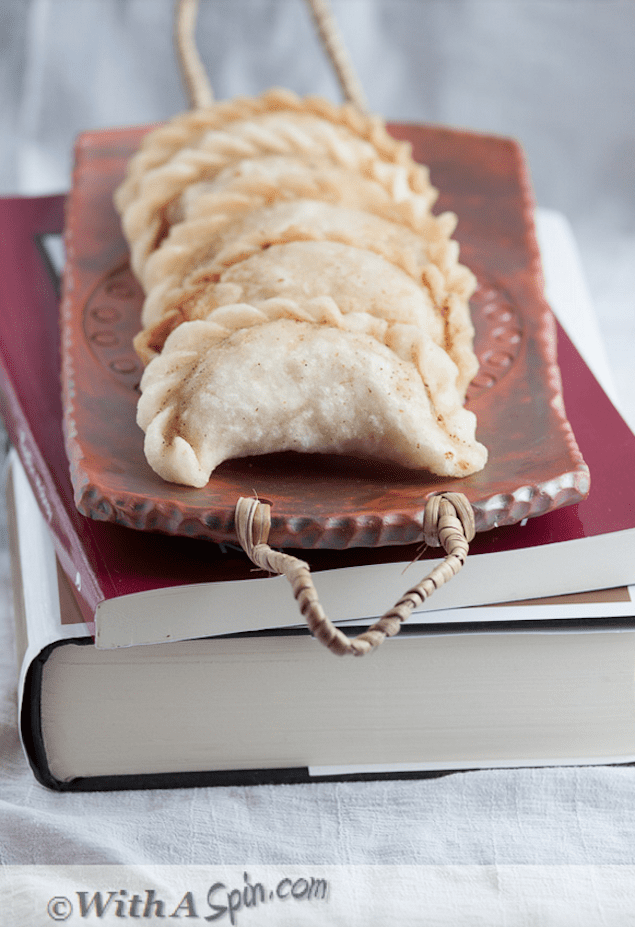 Once upon a time, there lived a sparrow couple named Tona and Tuni. Tona requested, "Tuni, I want to eat some pitha. Please, please make some pitha for me". Tuni lovingly replied, "Tona, we don't have the pitha ingredients. Please bring rice flour, oil, gur(Jaggery), coconut so I can make pitha for you."
Tona happily started towards the bazaar and bought rice, gur, coconut and oil. On his way back, he encountered a tiger. The hungry tiger growled and inquired where Tona was going. Tona replied that he was going home from the bazaar, so Tuni can make some pitha. Scared of being attacked by the tiger, Tona invited tiger over to have pitha with them later that afternoon. Tiger loved to eat pithe so he accepted the invitation and let Tona go in exchange of an invitation to a pitha feast.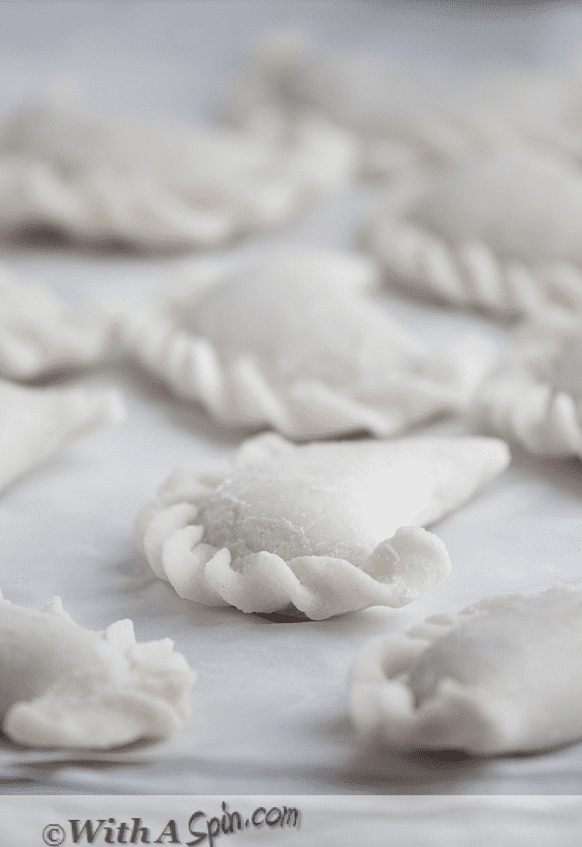 A few minutes later, Tona encountered a lion. The lion was also hungry and wanted to eat up Tona. Tona took another chance and invited lion over. Lion also loved pitha, so he agreed to let Tona go. As Tona tried reaching home, he encountered monkey, bear, fox and few more. Everyone agreed to let Tona go in exchange of a pitha party as they all loved to eat Pitha.
Finally, Tona reached home. Tuni took the grocery from Tona and happily started to make pitha. As Tuni finished making one pitha, Tona didn't waste a minute to finish it up. Tuni continued to make pitha and Tona continued to eat. He also shared a few with Tuni too, off course. The eating marathon continued until all the ingredients were finished.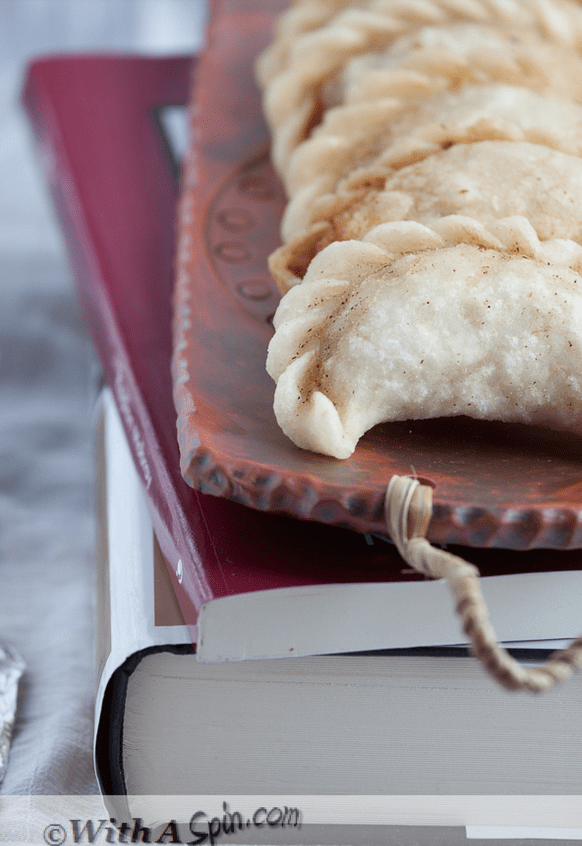 See Also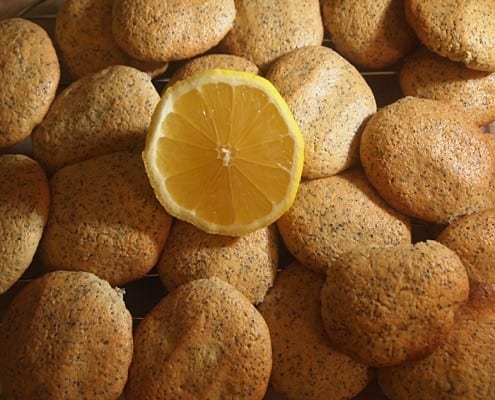 Suddenly Tona realized that he had invited some guests over to eat pitha. Can you guess what happened next?
This is a story that almost every child in Bangladesh grows up listening. It's hard to find a Bengali who doesn't love pitha. Everyone absolutely loves to eat pitha that they'll gladly give up other delicious food in lieu of pithas. Guess what happened to the pitha party and the guests as they reach Tona – Tuni's home and let me know in the comment.
Click here if you missed the previous pitha recipes I shared.
Print
Narkel Puli Pitha: Coconut Dumplings
Narkel Puli is a popular Bengali pitha made of rice flour, coconut and date molasses.
Author:

Lail Hossain

Yield:

12

-

1

6

1

x
Category:

Breakfast, Dessert
1 cup

date jaggery (Gur)

1 cup

water

1 cups

desiccated coconut, unsweetened

1 tablespoon

oil

1 cups

rice flour

1 ½ cup

water

1/8 teaspoon

salt
Oil for deep frying
Instructions
Steps to make coconut filling:
Boil water and add the gur.
As gur melts add coconut to the pan. Cook stirring often until the mixture is semi sticky but not runny.
Steps to make pitha dough:
Boil water. Add salt and water.
Add rice flour to boiling water and keep stirring with a wooden spoon to form a firm but soft and not sticky dough. Adjust flour accordingly.
Knead well for about 3-4 minutes.
Take a portion of the dough and roll it out as thick tortilla, about a quarter of an inch thick.
Cut out circles with a cookie cutter.
Place a small amount of coconut filling on each circle. Repeat the process with the remaining dough.
Brush the edges of with water and seal tightly to form a crescent (semi-circular) shape.
Steps to fry pitha:
Heat oil.
Fry the narikel puli pitha in medium heat until the dough is cooked through and slightly golden. Serve warm or at room temperature.
Notes
Adjust water and four for the dough depending on the quality of flour.
Cooking time will vary depending on the thinness of the dumpling skin. If the dough is thin, the narikel puli should cook very quickly but will take longer if the skin is thick.
Lail Hossain
Lail Hossain finds cooking to be an explosion of creativity. She is enthusiastic about modifying a laborious step of an old recipe, and experimenting with different ethnic recipes by adding her own spin to it yet keeping the recipes simple, healthy, and delicious. Originally from Bangladesh, Lail shares her journey of food, creativity and family in her blog "With A Spin". She is also very passionate about highlighting Bangladeshi cooking to the international culinary space.